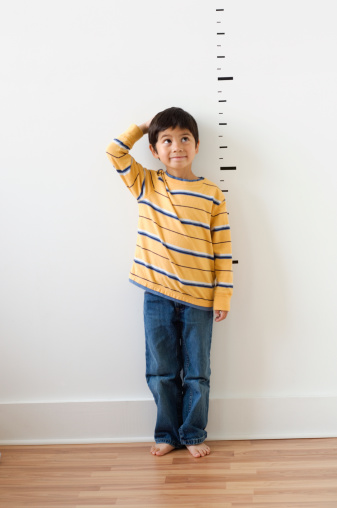 Four points I'm thinking about the Cleveland Cavaliers…
1.) In his post-draft press conference last Thursday, David Griffin re-opened a hole on the Cavaliers' roster that fans thought had finally and mercifully been plugged. Andrew Wiggins, he said, would find his most success as "a big two-guard." So, while admitting that Wiggins would play both shooting guard and small forward, it's clear that Griffin (and, presumably, head coach, David Blatt, as well) envision an eventual starting back court of 6-2 Kyrie Irving and the 6-8 Wiggins. That's right, Cavs fans, just when you thought the team was finally running in the general direction of a complete roster, they land their collective sneakers — squish, squish — right back into the steaming pile that has been their small forward position for the last few years.
The Cavs biggest non-Irving free agency news — the team's quick cup of coffee with Gordon Hayward on Wednesday — seems to back up the idea that their small forward problems were not solved by adding Wiggins. Initially, this seemed like a strong sign the team would re-sign C.J. Miles, who would provide the outside shooting that both Griffin and Blatt covet. But Miles is now on his way to help in yet another off-season attempt at finding the Pacers a bench, giving the Cavs no natural small forward on their roster. 6-7 Sergey Karasev is alternately listed as a guard or a small forward, newly drafted swingman, Joe Harris, is 6-6 and … oh, yeah, don't forget about 6-7 Scotty Hobson who, like Karasev could bounce between positions if he does not first bounce off to another team.
So, why let Miles walk when his skill set clearly checks off one of Griffin's credo of "bigger, tougher, smarter, fit and shoot better?" Miles had trouble staying healthy last year, which probably fed into the decision somewhat. But, more than that, while Miles was, in fact, one of the Cavs better shooters, he was also listed at just 6-6. So, planting Wiggins at the two (eventually) and flirting with the 6-8 Hayward, a good shooter (and under-rated passer at his position) as an option at the three, Griffin seems to be saying, "Hey, we can actually go out and get some players who can do multiple things well" (that is assuming that you can say something like "so-and-so does tall well"…)
2.) Further, this suggests that we'll see a whole lot less of 2013-14's Lilliputian line-up of Irving, Jarrett Jack and Dion Waiters (if at all) because the team will (attempt to) be built so that such radical small-ball (which saw the 6-4 Waiters on the opposing team's small forward) shouldn't represent the team's strongest line-up. Jack, in fact, could be on his way out, as rumors of a deal to the Nets for Waiters' evil twin, Marcus Thornton, continue to fit and start.
Now, this isn't to say, that Griffin's just going to pull the trigger on the tallest person available, but if your best combos keep someone 6-6 or above at the three, at least the Cavs won't be making their own tasks more difficult on the defensive end by constantly giving up inches of height and length.
3.) Where does this leave Waiters? I joked after Griffin made the comment about Wiggins being a guard that "our Dion watch starts now." Since being drafted by the Cavaliers, Waiters has had an uneasy relationship with the sixth man role that made him so effective at Syracuse. He has made clear that he prefers to start — though he proved by the end of last year that he could be an effective starter or reserve for this team. The fact of the matter for Waiters, though, is that his GM just drafted a guy number one overall who he sees playing Waiters's position long-term. So, either a.) this same GM is also looking at Waiters as a key reserve long-term or b.) this same GM sees Waiters's skills as too redundant with Irving, he of the five-year $90 million extension, and will consider moving Waiters if he sees the right deal out there for the making.
In the short term, though, it does Waiters and Griffin best to stand pat. Because of the team's rocky 2013-14 campaign — and Waiters infamous rage against "buddy ball" — public perception of the guard seems not to have caught up with what I'd argue his value should be and might yet become. Waiters doesn't need to be a max player to get some of the big money that's being thrown around for perimeter guys these days. He needs to continue to get more consistent with his shot, bring more consistent focus to the defensive end and figure out how to finish better at the rim. If that happens, he will get paid and he'll absolutely deserve it. But dealing Waiters now might be selling him a bit too low. Likely, Griffin agrees, but he hasn't really come out one way or the other on his feelings about Waiters.
If the season were to start tomorrow, Waiters would start next to Irving. Wiggins would start "out of position" at the three and move over to the two when Waiters or Irving rests. Waiters would continue to be the second unit's primary ball handler next to Matthew Dellavedova (unless he is not re-signed … at which point Cavs fans will swallow their collective tongue), giving the Cavs a fairly flexible four-guard rotation. Whether that's the right mix or not will be up to Griffin and Blatt (and… you know, our eyes) to decide.
But, of course, it's still really early in what has already been a nuttso offseason. So, a lot can change. Adding an established vet at the three would likely push Wiggins to the bench allowing him develop at a speed slightly less than warp.
4.) With all of this attention to the size of the backcourt, what about the Cavs' front court? It's not exactly gargantuan either, isn't it? Incumbent power forward, Tristan Thompson, is just a shade under 6-9 in shoes and sports a respectable 7-1 wingspan. His likely backup next season, Anthony Bennett, is 6-8, but makes up for some of that with a 7-2 wingspan. The teams center tandem (depending on what happens with Spencer Hawes in free agency) is 6-10 Anderson Varejao and 7-0 Tyler Zeller. So, the team's front line isn't awful when it comes to size. It's just been awful (Varejao excluded) when it comes to shooting and defending the rim. But Griffin did take a flier in the second round on 6-11 face-up power forward, Dwight Powell, in the trade that sent Alonzo Gee to New Orleans. So, throughout the roster, the new regime is searching for ways to get better size and length at every position. All the attention has been on the wings, so far, but it will be interesting to see how the bigs will be utilized and if Bennett's greater length (and reduced girth … finally) does anything to push Thompson from the starter's spot.