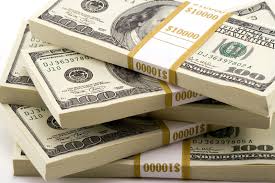 Free agency has started in the NBA, so there is a lot of money that is being given out to players that may or may not deserve it.  Martin Gortat, a center the Cavs could have used, got a five year deal worth $60 million.  The pitbull defender, Avery Bradley, has been re-signed by the Celtics for a four year contract worth $32 million.  The guard who got away, Shaun Livingston, has gone to the Warriors where the details of his contract still haven't been released.  And, of course, Kyrie Irving has agreed to a max extension with the Cavs. 
Update:
Utah RFA Gordon Hayward is meeting with Cavaliers officials in Cleveland today, sources tell Yahoo. Offer sheet could be forthcoming.

— Adrian Wojnarowski (@WojYahooNBA) July 2, 2014
Cavs believed to be preparing a max offer sheet for restricted free agent Gordon Hayward, sources said. Yahoo reported he is visiting today

— Brian Windhorst (@WindhorstESPN) July 2, 2014
Update II:
C.J. Miles is first #Cavs' free agent to leave: Agrees to 4-year, $18M deal with Pacers, Indianapolis Star reports

— Bob Finnan (@BobCavsinsider) July 2, 2014
Alex Raffalli at Stepien Rules breaks down the Kyrie contract if you're interested in what the Rose rule does for Kyrie, and he talks about why the team is doing everything right this offseason.  Terry Pluto of The Plain Dealer covered exactly what led to the deal being made immediately when free agency started.
The Cavs have been staying strong and have avoided spending any big money yet.  This is something that Chris Fedor of The Northeast Ohio Media Group thinks is  the best play for the team, but Jason Lloyd over at the Beacon Journal thinks that spending money is how the Cavs are going to succeed.  He thinks this may lead to LeBron James signing with the team because the King is troubled by the Heat's lack of spending.
Gilbert will spend any price to win, and that's not to label Arison as cheap. The Heat have consistently held one of the league's highest payrolls since James joined them and will likely be in line to pay an expensive repeat offenders tax following next season. But the Cavs certainly will cite the Miller amnesty, if given the opportunity, as proof Gilbert is willing to spend more than Arison.
When free agency ends how much the Cavs spend will probably end up somewhere in the middle.  I've heard of cost cutting deals and deals that could be costly.
Justin Rowan of Fear The Sword  covers a possible deal with the Nets where Cleveland sends Jarrett Jack away for Marcus Thorton.  The deal would cut money for the Cavs next year, since Thorton's deal is only for this year.
Marcus Thornton will be entering the final year of his contract at a salary of $8,575,000. While the potential swap wouldn't create cap space for this summer, it would help create room down the road.
This deal is a saver for anyone that believes Jack is not going to return to the form he displayed with the Warriors that caused the Cavs to give him his contract for $25 million.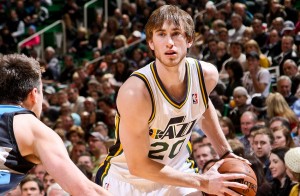 There are rumors floating about that the Cavs may make an offer for Gordon Hayward.
Jazz vowing to match any offer to RFA Gordon Hayward but fresh rumbles tonight that Cavs weighing wisdom of big offer sheet to Hayward

— Marc Stein (@ESPNSteinLine) July 1, 2014
If the Cavs are serious about getting Hayward, they would be looking to pay upwards of $10 million a year.
Terry Pluto gives out his Cavs focused free agency thoughts in a column for The Plain Dealer.  The one new name being thrown out as a possible player for the Cavs is Channing Frye.
One free agent target for the Cavs is expected to be Channing Frye, who played for Phoenix last season. General Manager David Griffin likes big men who can shoot. Griffin also was with the Suns when Frye was brought to Phoenix. The 6-foot-11 Frye averaged 11.1 points, 5.1 rebounds and shot .432 from the field (.370 on 3-pointers). Frye fires away from outside, 432-of-778 field goal attempts were 3-pointers. He is an unrestricted free agent, and has a relationship with Griffin.
Frye could be a fine fit for the Cavs even though he isn't the greatest rebounder. Andrew Wiggins and Andy Varejao could pick up some of the slack in the rebounding department, and the team would benefit from his ability to stretch defenses.
The Cavs should also be going after their best three point shooting wing free agent, CJ Miles, according to Zak Kolesar of Right Down Euclid. 
The Cavaliers' offense averaged 108.2 points per 100 possessions with Miles on the court and 104.9 points per 100 possessions without him. The impact was even larger on the defensive end, where the Cavaliers allowed 106.2 points per 100 possessions with Miles on the court, and 109.9 points per 100 possessions with him on the bench.
I have to agree with him as every stat you read about CJ Miles backs up the idea that he is an above average to fairly good player in the league.  His defense is the best selling point, as the Cavs have struggled defending wing players.
Players aren't the only people getting paid this offseason.  Coaches are on the moves to.  With Jason Kidd going to the Bucks, the Nets have decided to hire Lionel Hollins.
Sides sorting final details in hopes of wrapping up Lionel Hollins' looming deal w/Nets today. Multiyear deal w/salary in $4-to-5 mil range

— Marc Stein (@ESPNSteinLine) July 2, 2014
If you need a break from all of the free agency news, take a few minutes to read Cavs:The Blog writer Robert Attenweiler over at the Triangle Offense blog.  He wrote about how the first Adam Silver led draft compared with the David Stern led drafts of the past.
If Stern's Drafts were WWE, Silver's was the Hallmark Channel. The NBA now really is where caring happens.
Tags: Free Agency, Gordan Hayward, Jarrett Jack, Marcus Thorton