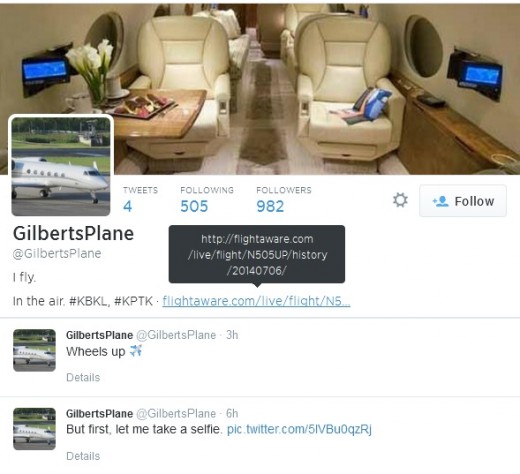 So I hear there are some relatively big free agent names out there this summer. Something to do with the 2003 Draft Class. Details. I assume that all those fine gentlemen will make the appropriate choices (fight the urge to say Decision) for themselves and their respective families. Depending on how this all shakes down, some fortunate teams will be in a rush to free cap space in an effort to sign a max salary player. The Cavaliers have an interesting slate of 2015 draft picks that could come in handy when attempting to steal acquire another team's cap-clogging assets.
Houston has been very aggressive in its effort to land Carmelo Anthony, LeBron James, or Chris Bosh.
*In not-so-insignificant-news that I am clearly attempting to downplay for our collective sanity, LeBron's agent, Rich Paul has reportedly met with Phoenix, Houston, Dallas, and Cleveland to discuss LeBron's future; not to mention the insanity about Dan Gilbert's plane flying to Florida, yesterday, Chris Broussard's tweet, and the subsequent internet freakout. We live in a world with a 1440 minute news cycle.

If Houston were to lure a big time free agent to play with James Harden and Dwight Howard, the Rockets would be required to do some serious cap management. If they match whatever contract offer restricted free agent, Chandler Parsons signs, GM Daryl Morey will have to earn his Dork Elvis moniker. Many smart teams are calmly waiting for those large dominoes to fall.
Many Cavs fans have perused the Rockets roster last season during the Omer Asik trade rumors. Now that Asik has been dealt to the Pelicans, another young foreign bigman should be on the Cavs radar.
Donatas Motiejunas F/C Lithuania
The Word:
Born in Big Z's hometown of Kaunas, Lithuania, D-Mo was drafted 20th by Minnesota in 2011 and dealt with the legendary Jonny Flynn to the Rockets. The left-handed seven footer has strong handle with either hand and range beyond the arc. He had a short Euroleague career in which he won a Eurocup Rising Star award and set a single game defensive rebounding record with 18. In his first NBA action, Motiejunas dominated the 2012 Summer League. A relatively strong rookie season followed, leading many to predict a breakout 2013-2014 run. The signing of Dwight Howard and the incredibly strong play of Terrance Jones limited D-Mo's minutes. By the end of the campaign, he was out of the rotation and reportedly frustrated.
As always here are my primary scouting questions for young foreign players(really any player trying to make it in the Association). In Montiejunas's case, we have 107 NBA games of evidence.
My Major Questions:
How well does he move laterally? Does he thrive in Pick and Roll, both offensively and defensively? How fast is his release? Finishes above the rim/How much does he rely on superior athleticism? Does he actually box out? Does he have an NBA position?  
My Questions Answered:
For a forward/center, D-Mo moves pretty well from side to side. He has shorter arms than a lot of seven footers, so he really must rely on quick steps to stay in front of good face-up players. In Pick-and-Roll situations, he has shown the ability to show on the ball handler and recover quickly. He did a fine job on Dirk in this game from January 29th, 2014. There is a lot to like in this video, but the way he recovers to Dirk on PnR and how he chases Dirk around screens display a better feel for PnR defense than his stats seem to indicate.
Offensively, Montiejunas can pop or roll. He wasn't involved much as a PnR partner this past season, but he spaces the floor well, and has shown an ability to make the big to big pass.
The young Lithuanian has quite a quick catch and release. He doesn't bring the ball down to his waist like a lot of guys these days. His form is solid. This really is the mystery with Montiejunas. He seems to be a good shooter by all accounts, except for the one that actually matters. He has only shot 26.9 percent from behind the arc in his NBA career. He projected to be a high 30s type guy coming into the league. He really is an "irrational confidence" guy who seems to have unfortunately become rational. Perhaps Houston's insistence on shooting the three ball led him to take shots outside of his comfort range.
Montiejunas has solid athleticism to finish around the rim, but usually relies on a quick turnaround hook shot from either hand. He is almost Antawn Jamison-esque with his pace. Like Jamison, he immediately goes into his move, occasionally too quickly for his own good. D-Mo has had the good fortune of working with Hakeem, but like most young players, he wants to out-quick the defense, instead of out-technique them. Regardless, his ability to "use both sides of his body" (courtesy of Austin Carr) and a nice drop-step allow him to get off good looks from either block.
Montiejunas can rebound well when he cares to. His box out technique is solid, getting lower than the opponent and he uses his arms well to fend off. Yet, he still has only average to below average rebounding numbers. D-Mo has been effective as a stretch 5 or a traditional 4 with range.
Conclusion:
Montiejunas is still only 23 years old and is an incredibly skilled player. He seems to be a bit sensitive. If he doesn't get regular minutes, he has been known to voice his displeasure. But considering D-Mo is a front-court player that had to deal with the Omer Asik saga, and the lovely personality of Dwight Howard, I can't really blame him for getting sour.
Donatas struggled in rotations at times and his shooting percentages were poor this past season. Yet, he still had a better WAR than Tristan Thompson or ex-Cav, Spencer Hawes. The Cavs need someone who can finish around the rim and hit an outside shot without being a total sieve on defense. Montiejunas, at around 1.5 million dollars for 2014-2015 is a far cheaper solution with a greater upside. Though unlikely to match Hawes's three-point output, D-Mo's form and history imply better percentages in the future. With the Rockets potentially seeking cap relief, the Cavs could offer one of their conditional first round picks, or more likely, a second rounder to obtain the talented young bigman. It could be a the right "dorky" move.