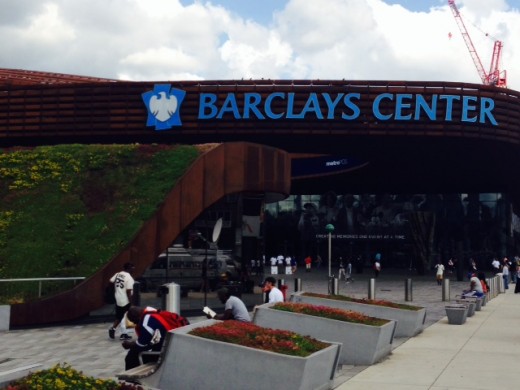 Some observations from the floor of the Barclays Center in Brooklyn, NY leading up to the 2014 NBA Draft:
•Still a lot of conflicting reports about the Cavs intentions with the first pick. Andy Katz tweeted that the team had decided who they would pick but was still deciding if they'd keep the pick. A lot of other people have been telling me that they're hearing that the pick's staying put. A lot could change in the next 30 minutes, but the smart money (which, for the record, I have never had enough of to either make more or lose it all) is on the Cavs decision makers being "unified" on who they are going to pick … unless someone blows them away.
•Truehoop's Tom Sunnergren and I were just discussing Anderw Wiggins's fashion choice for the big night. By now you've probably seen that it's this: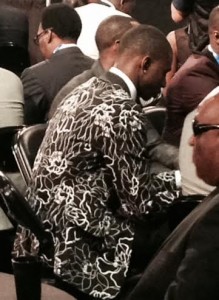 Tom's point: for those who say Wiggins's biggest failing is a lack of confidence … well, this choice of blazer would say otherwise. My point: he's could also be the highly suggestible type. But we both agreed on one thing — this is the type of outfit you wear when you know you're not going to be sitting there until the 25th pick.
•A Utah writer told me that he'd talked to several people he trusted and the Cavs talks with the Jazz never centered around Derrick Favors. This is interesting, as there isn't really anyone else on the Jazz roster established enough to intrigue the Cavs, who wanted no part of adding Favors's salary. He did suggest that the Jazz were involved in talks to add another lottery pick — possibly from the Lakers at seven — that they would then package with the fifth pick for number one.
•The Bucks seem to be taking Giannis Antetokounmpo everywhere with them. First, he was with the team's contingent at the draft lottery and, just now, a Bucks rep escorted the Greek Freak through a throng of autograph seekers. Not a bad "year later" moment or Giannis.
I'll talk to you after the pick…
Oh, just for fun: