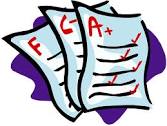 The Cavs organization must have been reading our mock draft last night because they took the same player we took with the number one pick, Andrew Wiggins.  No wonder the grade for that pick is so high.  Although we didn't take Joe Harris with our 33rd pick in the mock draft, writers are pretty high on him too.
The head draft expert at ESPN, Chad Ford, awarded the Cavs an A.  He didn't give out an A+ to anyone.
[The Cavs] took the player with the most upside and showed a willingness to let him develop into the best player in the draft. I think Wiggins is a better fit for the team anyway. He brings defense, he can play the 2 or 3, and he won't need the ball in his hands to make an impact on the team.

Wiggins has as much or more talent than Kyrie Irving and, in time, will be the guy they build around.

Harris is a shooter and is tough as nails. Though he's not a great defender, he brings great effort.
Wiggins and Kyrie might be having some words over that assessment of talent, but they are going to make things work because Wiggins can roll with any situation.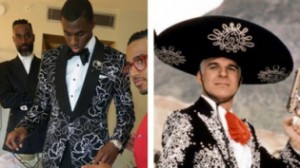 Mary Schmitt Boyer at The Plain Dealer captured that attitude with Wiggins' answer about pitching something to LeBron James to get him back to Cleveland.
"I want to win," Wiggins said with a big smile after the Cavs made him the No. 1 pick in the 2014 NBA Draft on Thursday night in Barclays Center. "If he wants to win, we'd be good together."
Ben Golliver at Sports Illustrated has also taken the stance that Wiggins is a winner by placing the Cavs in the group of winners for this draft along with the Bucks and the death of competitive basketball games, the 76ers.
Given yet another shot at the first pick, Cleveland did well to avoid over-thinking things, tabbing Wiggins to fill its major hole on the perimeter. He is the total package — physical gifts, upside, love for the game, solid character, no injury risks — and he's ready to help right now. Let the excited countdown to Summer League begin.
Rob Goldberg at Bleacher Report continues the positivity by awarding the Cavs an A- rating, and Matt Moore at CBS Sports awards the Cavs their highest draft grade for Wiggins, an A+.
The best overall prospect and they don't need him with the ball early with Irving and Waiters. The future is now.
His coworker, Zach Harper gave the team a B+.
Some people will pick nits with the decision of Andrew Wiggins with the No. 1 pick, but I just don't think the Cavs could have screwed that up. Wiggins is a potential star in this league and he'll immediately help transform a franchise direction being led by David Griffin and David Blatt. They could have gone Jabari Parker but Wiggins is a fantastic decision too. What keeps them out of the A's is the Joe Harris pick in the second round. He's not a bad pick. He can shoot the lights out and he makes the right play a lot of times. I just feel like they missed a chance to add another definite rotation guy early in the second round.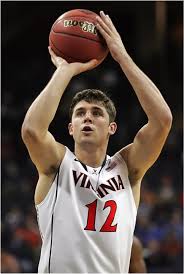 Harper raises a very good point about taking Joe Harris.  Glenn Robinson III and Jerami Grant, the super freak who might become a top defender at the three spot, were still on the board.  What troubles me with the Harris pick is the conflicting reports about his defense.  Ford is down on his defense, but others such as Scott Sargent at Waiting For Next Year are touting it.  Who knows?  He could be Sergei Karasev complete with defense.
As far as how Wiggins fits together with the team, Mike Mayers of Fear the Sword has that covered.  Offensively:
[to address Wiggins' inability to shoot]The good news is that Blatt's system involves much more than just guard penetration. There's also a lot of cutting, in the style of the Princeton offense under which Blatt played in college. (To learn more about Blatt's system, watch this incredibly helpful video by SB Nation's Coach Nick.)

This is where Wiggins could be able to thrive from day one. At Kansas, he was often criticized for standing still too often on offense. That won't be an option in Blatt's system, and his athleticism should allow him to be very good at cutting and moving without the ball.
Defensively:
Defensively, there are not nearly as many questions about how Wiggins will fit. Whether he plays the two or the three on offense, his size and athleticism should allow him to guard the opposing team's best wing player. It may take him some time to learn how to play defense in the NBA, but once he does, he's going to make a huge difference on that end. Wing defense was one of the team's biggest needs, and Wiggins fills it.
The bottom line of the draft is that the Cavs did good.  The team is performing at an A level for the practice exam, and the fans will have to wait to see how the team performs during the real test of an NBA season.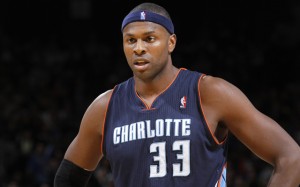 During the final test, one key player is going to be missing.  Alonzo Gee is going to Charlotte for Brendan Haywood and Dwight Powell, the 47th pick/center from Stanford.  Bob Finnan says, "[Haywood] will make $2.2 million this season. His deal for $10.5 million in 2015-16 is not guaranteed."  He could be a great piece for a trade to a team looking to cut money.
Alonzo Gee has been a player for the Cavs for four years and averaged 8.2 points to go with 3.8 rebounds in 25.4 minutes per game.  He has had some dunks that made me scream and once fouled on two three point shots in one half during a game last season.  I screamed then for different reasons, but I'm still going to miss him.
I hope Gee continues to "Throw The Hammer Down" for years to come. Speaking of thrown hammers, check out why the Cavs drafted Wiggins with highlights of his private workout, last week.
The conference to introduce Wiggins started late as most of these things do, but Wiggins came in ready for business.  His flashy draft suit was replaced with a calm grey one and a tie with yellow stripes.
Some of the highlights:
Andrew Wiggins on what he will do for the team:
I just want to come in, create an impact right off the bat, offensively and defensively, bring the teams to the next level and just be a good teammate.
Wiggins on defense:
It all started when I was young. My father always really emphasized that fact. Defense. Everyone knows defense wins games. I really took it personally among me. I tried to set goals every game about the person I'm guarding and just trying to lock them up. I don't like when my man scores, even when I'm on the bench and he scores, that makes me mad. So it's always been a big priority of mine.
Wiggins on his dad never losing to him:
He never lost because he stopped playing when he got older.
David Blatt on Wiggins' Fit: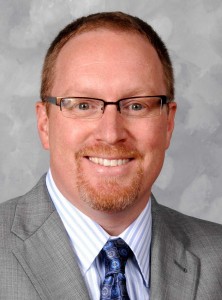 Well, one of Andrew's greatest qualities is that he can play both ends of the court. And there's always minutes for a guy that does that.
Wiggins on chemistry with his fellow Canadians, the #canadiancontingent, and the Cavs.
I tried to learn a lot about the different organizations that were looking at me. At this team having interest in me, closely, I knew Tristan from the AAU circuit. We're from the same area. And I knew Anthony from the national level, knew him for years. I think the chemistry is there for those guys, and I know I'll get along with everybody else.
David Griffin also mentioned that the number one pick was not close to being traded. However, he does seem open to making moves in the coming weeks during free agency because of the "bandwidth" ownership lets him work with.  Griffin even got in a few digs about Andrew's suit last night to keep the mood light.