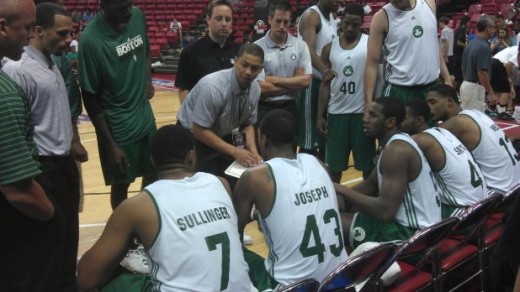 Wow – things certainly change quickly in the NBA.
Not even a week ago I listened to a podcast where Brian Windhorst explained to Tony Rizzo that the Cavs reputation "is mud" and that Gilbert is trying to "buy credibility".
And now the Cavs have hired David Blatt – and the search continues for a single human being that will say even one remotely not-positive thing about him.  During the coaching search the Cavs were said to be very fond of Tyronn Lue, assistant under Doc Rivers in Boston and LAC.  Well, after Blatt was hired I think we all assumed it ruled out guys like Lue – after all why would they want to leave one assistant job for another?
http://sports.yahoo.com/news/clippers-assistant-tyronn-lue-to-become-cavs-associate-head-coach-181128579.html
Well, Lue just left LaLa land – and is taking the position of "Associate Head Coach" in Cleveland.  Seems to mean he's the top assistant working alongside Blatt.  He has apparently been in talks with David Blatt for some time, per Woj.
Cleveland – a DESTINATION FRANCHISE.
Tags: Tyronn Lue