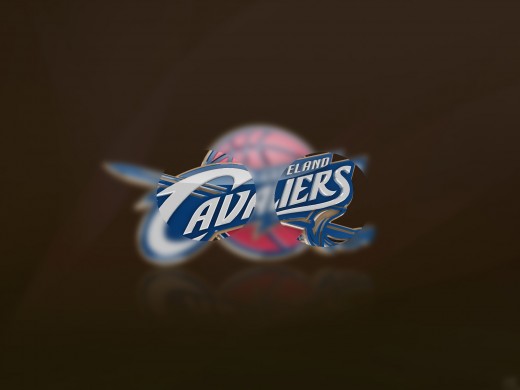 1.) Your favorite NBA finals moment was?
Tom: Ginobili's dunk on Bosh.  Had I been in San Antonio I would have rushed the court.  Before security could get to me I'd have run up to Bosh to say "good job, good effort!"  I'd do LeBron's push-up dance as I was being hauled off.  Maybe sneak an elbow to the nuts on Ray Ray in revenge for Varejao.  #neverforget
Ben: Manu's leap-back 3 (steps don't cover 8 feet) with the crowd already delirious from his Throwback-Throwdown. As I was still bouncing around from the dunk, I just started giggling when I saw him gather his footwork. There are some shots that you just know are going in.
Robert: The Spurs coming back from being down 22-6 to start Game 5 and still completely running away with the game. It turned from "Okay, now the Spurs won't win back in Miami for Game 6 setting up a terrifying Game 7 where you'd have to be nuts to bet against LeBron" into a Spurs clinic in a matter of minutes. Following that (il)logic, the Spurs actually won three games by coming back in that one. We all knew Pop was good, but winning games that haven't even happened yet? Yow-za…
David: Anytime Kawhi Leonard decided that no lead was big enough. In Game 3, with 5:39 left to go and the Spurs up by 14, LeBron stole a pass and tossed it to an upcourt Ray Allen.  Leonard said "no way" and scared Ray into missing the layup.  In Game 4 with 5:17 left and the Spurs up by more than 20, Leonard hounded Dwyane Wade at the arc, poking his hands in for four seconds trying to get a steal until he finally snagged it.
Nate: When LeBron cramped up with a case of "bitter beer face" in game one. The air conditioning game was so very old school: players ran around in 90 degree heat, LeBron didn't hydrate properly, and Miami's depth problem got turned up to 11. It was obvious from that game on, that the Spurs wanted it more, were more prepared, and weren't going to give the Heat any breaks when the starters went to the bench. It was also the least prepared I've seen Miami since 2011. Did anyone see LeBron drinking fluids that game? As Tony Rizzo said, "I've seen high school football teams doing more on the sidelines to combat dehydration than I saw on that Miami bench" (paraphrased).  I thought, "This series could be over already" when LeBron pulled up lame after a layup. It wasn't that I was happy he was on the sideline, but as Cleveland fans, we've seen it before, right? I loved Tony Parkers's comment after the game, "I want to play the real Miami Heat."
Mallory: Without question, it was seeing Tim Duncan and Pop get emotional as they won.  No single finals moment stood out more than that, largely because of how dominant the Spurs were during game play.  It was clear, however, that Duncan and Pop both wanted to take in the moment as they won their fifth NBA championship together.  Realizing they might not be back together again probably made the moment feel that much bigger.
2.) David Blatt is the new coach of the Cavs.  What will the Cavaliers' identity be?
Tom:  Hopefully Blatt will punish them so dramatically they will play like their very lives depend on it.  Players on this team spent so much time not moving last season, despite being one of the youngest teams in the league.  Blatt needs to go Norman Dale on their behinds.  First day he should tell Kyrie "I don't care if you play on the team or not." (the "it" line that comes right after this clip ends)
Ben: I sincerely hope the Cavs adopt his micro approach. "I'm a micro coach. I don't see the big picture during a game. It's of no interest to me. I'm seeing the play in front of me." Blatt's squads have always overachieved their talent level. That is directly because he teaches process and not result. Like Popovich, a blown assignment is reason for a timeout, regardless of situation.
Robert: Hopefully, it will be similar to the identities of the teams he's coached recently: an offense where the ball and players move, a defense built on speed and aggressiveness — and the ability of the coach to adapt his system to best fit the strengths of the players on his roster. Hopefully, Cavs fans will allow Blatt to adjust to the NBA game and allow his players to learn from him rather than rush to judgement about either.
David: The Cavs' identity is going to be winning and speed.  Blatt has had a 222-55 record in his last four seasons with Macabbi Tel Aviv.  That's an excellent run, and it wasn't the product of juggernaut squads.  He seems to find success wherever he goes which means he's good at adapting to his situation.  The Cavs play best when they are in transition, so Blatt is going to be playing a trapping defense to get turnovers and allow the team to set up before the opposition's defense can.
Nate: I hate to say it, but we don't know yet. We'll know in about two and a half weeks. The draft and free agency will completely change the face of this team. My hope? A fast paced, ball-movement oriented team that plays defense with a lot of ball pressure to force turnovers, and that passes well in the half court. But until there are some major change, this team is going to be what it's been the last several years: a jump-shooting team that is soft on defense after you get past the initial pressure: the Cleveland Hawes-aliers, if you will.
Mallory: This one is tough to answer, largely because what most of us know about Blatt is sparse.  As we covered in Monday's podcast, Blatt's biggest identity seems to be utilizing what he has to the absolute best of their abilities, something the Cavs have badly needed the past three seasons.  If, as Ben said in the podcast, Blatt offense is one of precise ball movement and constant motion, I think the style will perfectly mesh with this Cavaliers roster.
3.) Now that Joel Embiid has undergone foot surgery and David Blatt was selected, who will the Cavs draft?
Tom: I assume they will not draft Embiid.  So I will guess 40% Wiggins, 30% Parker, 20% Trade, 10% Other, which could include drafting Embiid.
Ben: Wiggins is and has been the number 1 pick. Embiid's workout video and film study swayed me for a bit, but ultimately, Wiggins is the best talent. (Not being broken is a talent too.) People keep claiming Parker is the most NBA ready player in the draft. I'm pretty sure NBA players need to defend as well. Wiggins is as gifted defensively as Parker is offensively, and his offensive game isn't nearly as disastrous as Parker's D.
Robert: Joel Embiid… though not necessarily at No. 1. Now, I'm not saying this is a lock. A lot is riding on Embiid's post-surgery medical records. He is absolutely the best fit for this team — and if you follow the logic that Kyrie Irving and Anderson Varejao aren't necessarily injury prone players because all of their injuries are "freak" (i.e. not chronic, centering on one part of the body) you can say the same about Embiid. The Cavs don't need to be safe. They need to take the player who they feel will have the largest transformative effect on this team long team. If they still feel Embiid is that player (again, I'm not stupid, this is now a very, very, very big "if"), they should take him.
David: This is where the world is going to see who is running the team.  As much as I'm sure David Blatt wants to build something sustainable and be a future title contender, he probably wants to win right now to avoid talk about whether he is "ready for the NBA."  Jabari Parker is going to help him win right now and give him one more NBA-level player.  Joel Embiid and Andrew Wiggins may be better than Parker in the long run, but won't have the right amount of impact short term for Blatt.  It is going to be the war of the Davids with this pick.  Griffin probably wants to take Wiggins, but Parker will win out as Blatt talks about how well he is going to fit into his offensive game plan.
Nate: If they stick with the pick, they'll take Parker. But I don't think they're sticking with the pick. Philly wants Wiggins too badly, and Jabari Parker is a player who just doesn't make sense for Cleveland if they're committed to Anthony Bennett. Jabari Parker is six-foot, 8.5-inches tall, with a six-foot 11.5-inch wing span, and weighs 240 pounds. Bennett is six-foot seven-inches with a 7.1-inch wing span and weighs 240 pounds. They have very similar body types, and even more similar games. Oh, and playing them together would be a defensive nightmare. That being said, the commitment to Bennett may not be there. Dan Gilbert just paid a coach $16 million to go away, so he's never afraid to cut bait. But like I said, I don't think they're keeping the pick (see below). So, Mardanjoseph Exbiismart?
Mallory: This answer is easy, breezy – the clear cut choice (if the Cavs decide to move with the #1 overall) is Wiggins.  No other player (including Embiid) has the combination of immediate impact and upside – Wiggins is already a plus plus defender, and has made large strides in his perceived areas of weakness (ball handling, shooting) in just a few short weeks.  To say he's athletic is an insult to his athletic abilities, and he's clearly a good kid with a straight head on his shoulders.  Basically, the pick is a no brainer.  That is, unless…(see below!)
4.) Come up with a reasonable draft day trade.  Nate, I said reasonable.
Tom: I don't think they'll trade the No. 1  pick, and I have no idea who they might even be targeting.  A reasonable draft day trade would be the No. 1 for Philly's No. 3 and Nerlens Noel.  The problem is that Parker and Wiggins will most likely be gone at that point and now you filled your rim-protector spot but still have that gaping hole at SF.
Ben: I really don't see the Cavs trading the No. 1 pick. Yet, if the Sixers are terrified they won't get Wiggins they could attempt something crazy like three, ten, and Noel for the top overall. I could see the Cavs taking that offer and selecting Exum at three. His size allows some serious lineup flexibility. I don't think it would be a great move for either team, but the Sixers tanked a whole season for Wiggins. Who knows how far the love affair would drive them. I think it is less likely that the Cavs would trade Kyrie now that Blatt is in Cleveland. He has had great success with scoring point guards, and his defensive schemes are better at hiding deficiencies. Blatt has a nasty little 1-1-3 Zone that could help  Kyrie in PnR defense. A little pragmatism goes a long way.
Robert: Orlando trades Arron Afflalo and the number four pick to the Cavs for the first and 33rd.
David: The Cavs could trade the No. 1 pick to Philadelphia for their No. 3 and No. 10 picks.  The team takes Joel Embiid at three and then takes Dario Saric or Doug McDermott at ten.
Nate: You're Dan Gilbert. You just watched a seven-foot beast come in and have a jaw-dropping workout, only to find out that he has a broken foot. Last year, your team wanted you to draft a tweener forward who will probably have defensive problems in the pros. Now, they want you to do the same thing? Meanwhile, Kevin Love is sitting there in Minnesota. You have to be saying, "why am I drafting another tweener when one of the best power forwards in the game is available?" So the goal will be to trade back enough to get the assets to get a Kevin Love and still get a draft pick in this loaded draft. This was a five deep draft before the Embiid injury, and five is probably a nice spot for Embiid (does a hobbled Embiid trump a healthy Vonleh?)  So the Cavs should trade back to three. Cleveland trades for the third the 10th, Thaddeus Young, and Nerlens Noel and offers up the first, Anthony Bennett, and Tristan Thompson?  That works, right? And if Milwaukee gets crazy and takes Exum, then the Cavs trade back again, this time to Utah. Utah trades the fifth, the 23rd and Derrick Favors for the third pick and Sergey Karasev.  David Griffin picks up the phone and calls Flip Saunders. "Hey Flip… (awkward silence), so we'll trade you the fifth pick, Derrick Favors, Dion Waiters, Memphis' first, and the 23rd for Kevin Love, Kevin Martin, and the 13th pick. We'll even throw in a very low interest loan on your new house in Minnesota. No questions asked." Flip accedes. Cleveland drafts Kyle Anderson at 13 and he turns out to be the the best player in the draft. They sign-and-trade for LeBron and win a lot of trophies. That's "reasonable," right? I have a flow-chart.
Mallory: …As I said above, Wiggins is the no brainer pick.  But the real no brainer is trading the pick (plus some of Chris Grant's famous "assets") for a serious impact player.  The player?  Kevin Love.  What the Cavaliers do NOT need is more "talented" bodies on the roster – they've already got a ton of young guys with "upside."  What they do need, however, are guys who can come in and immediately make an impact all over the court.  Kevin Love does that.  Trading the first overall pick, plus Anthony Bennett and/or TT and/or Waiters should get the job done.  It's risky to trade for Love, as there's no promise he'll re-sign.  But I can't imagine a team of Kyrie, Love, free agent X, and whoever is left on the roster NOT competing immediately.  Especially if He-Who-Shall-Not-Be-Named makes a return.
5.) How do you feel about the narrative that the Cavs reputation is bad and Dan Gilbert is mostly to blame?
Tom: It may be true but the arguments are all sorts of flimsy, reductive, and often counter-intuitive.  Why does it reflect poorly on Gilbert that he ate $20 million and was willing to spend another $60 million on coaching?  That's ACTUALLY "whatever it takes".  It's not like Cal turned down the Cavs to coach a rec team in North Korea, he's making almost the same amount where he is a demi-god and has total control of an entire state.  I like that Gilbert takes big swings.  Why does Anthony Bennett make the Cavs a laughing stock?  I'd STILL rather have him than anyone else (total lie: I'd rather have Noel) in that dumpster fire draft.  The Cavs don't know how to draft?  OK well the owner fired the GM and hired the guy that everyone around the league apparently respects – so they will change how they draft.  While the rest of the league claims to hate tanking, the Cavs actually refused to tank (even when all logic dictated it) and they deserved to be mocked for how they're run?  And now they hired a coach that everyone will not stop gushing over.  Gilbert cares as much as any owner in the league, and I don't believe any owner in the NBA will outspend him (all things being equal).  To me, the organization feels more unlucky (Jarrett Jack was a great FA pickup before he wasn't) than systemically dysfunctional.  And if it's actually the latter, I'm going to need more convincing.  The burden of proof is off the guy that dropped $20 (effectively 40) million to counter Dwight Howard and was willing to spend $30 million to buy draft picks.  In business, you CAN buy credibility.
Ben:  It's just silly. Gilbert doesn't skimp on anything. He is willing to accept responsibility for any failures (and yes, there have been quite a few). By all accounts he treats his employees exceptionally well. It is a tired narrative that reeks of anti-Cleveland sentiment. Sigh.
Robert: I know plenty of non-Cleveland-based writers who love to rag on what a terrible owner Dan Gilbert is. Most of these people also happen to be Knicks fans, so they're mainly just tired of the continued horror that is James Dolan running their team. Still, let's pull back for a second. Since Dan Gilbert took over the team in 2005, the team is on its sixth head coach (Paul Silas, Brendan Malone [interim], Mike Brown, Byron Scott, Mike Brown again and now Blatt). During two of the coaching searches, he has aggressively pursued a top college coach: Tom Izzo in 2010 and John Calipari in 2014. He's also on his fourth General Manager and he followed the loss of his team's biggest star with a vitriolic letter that looks worse the further away we get from it. This is not to say that Gilbert is a meddling owner, as he's often portrayed. It's just that he's only had one period — the LeBron James/Mike Brown/Danny Ferry years of 2005-2010, roughly a third of his time as owner — where his franchise has experienced any sustained continuity. No one's saying that Gilbert won't spend money. No one's (really) saying that Gilbert's a heel. He's just had nearly two-thirds of his time as owner when the team was in enough of a state of flux — a state he has no doubt tried to change by getting involved — to have his actions construed as meddling or undercutting his front office. Give Dan some stability and the perception of him and of the franchise will improve, as well.
David: It's bogus.  People said that Mark Cuban was an annoying owner and out of hand before he calmed down a little and won a title.  Dan Gilbert wants to win and I want to win, so he's good in my book.  Any player that comes to Cleveland should want to win and be thrilled that the owner is willing do anything that will make the team better, even if it means spending tons of money and taking risks.
Nate: Dan Gilbert wrote a very stupid letter in 2010 that we all loved. Instead of filing it in his "Deleted Items" folder, he hit "Send," and he's been paying for it ever since. But the blame for the current Cavs situation? That falls squarely on the shoulders of Chris Grant. Dan Gilbert wasn't a San Diego State Aztec Torero running pick-and rolls with Mike Brown. Dan Gilbert didn't decide that "analytics" pointed to Tristan Thompson in 2011, Dion Waiters in 2012, and Anthony Bennett in 2013. Dan Gilbert probably didn't know Earl Clark from Earl Monroe. I highly doubt that Dan Gilbert was in favor of Kyrie Irving+D-Leaguers for two years running. Dumping the Herculoids after 2013? I'm betting that was all Chris Grant. So yeah, the Cavs reputation is bad, and it's 80% Grant's fault, and he's the guy making it worse. Have you noticed that Brian Windhorst's "sources" from inside the Cavs have dried up since Chris Grant left? Yet, Windy keeps reporting that the Cavs reputation is "mud?" And he keeps showing up on local radio talking about how the Cavs' owner is the problem? Dan Gilbert does have a problem. He paid a lot of money to a guy who won't stop badmouthing him when things didn't work out.
Oy. Sam Amico had it best in April when he said, "Chris Grant has been spinning stories." One insider told Amico that Grant, "is considered a buffoon around the league: Dishonest, incapable, and full of (beans)." Furthermore, "Grant now has a reputation as someone who is attempting to tell the world the Cavs will be one huge disaster without him… sources have agendas." I respect Brian Windhorst, and he has been a friend to this blog, but it seems like everyone with a Cavs axe to grind finds his ear. They could at least spread out the bashing to some other reporters.
Mallory: This is sort of a silly argument.  In the NBA, reputations can so quickly be written and rewritten.  For example, the Clippers.  Four or five years ago they were a laughing stock.  After drafting Blake, trading for Chris Paul, and then trading for Doc, it was perceived Sterling had opened his wallet and they were finally ready to be the alpha-team in LA.  Now Sterling is out, and the team is again in flux.  The point?  Nothing is definite in this league.  All it takes is winning – once that happens, all else is forgiven.
6.) Pretend LeBron James reads CavsTheBlog.  Send him your own personalized message here:
Tom: You've reached a point where you can effectively be a player-gm.  You can make whatever reality you want as far as roster construction.  Maybe you noticed what the Spurs just achieved.  It was sweet.  Redemption, perfection, legacy: they got there because their most important players committed to each other and to the Spurs.  That organization has been able to create a system and fill it with perfectly complimenting players because they were never held hostage by free agency.  Your organization is run by a sociopath that thinks he can taunt you into committing to his mafia family while they refuse to use their mid-level exception.  Comical.  Ask Dwyane Wade how much fun he had in the prime of his career while the Heat sabotaged their team, refused to spend for years, and drafted Michael Beasley.  Thank God you and Bosh colluded to save them from 40-win seasons.  The way the Spurs did it, the way the Mavericks did it…that's mutual commitment between players, management, and fans.   You committed to Miami, and brought as many people as your could to South Beach.  The fans sure love leaving your games early.  Your management sure hates going into the luxury tax.  You never committed fully to the Cavs.  I guess you and Miami deserved each other.  You got some, they got some.  But you seem comfortable in your own skin now.  No one can question your game anymore.  So go build something real already.  And please, wherever you go, create some rivalries.
Ben:  My father often says that boredom is severely underrated. Don't be afraid to bore yourself to historic greatness. Bore us with early post position, quick ball swings to the weak-side, and well timed help defense. Save us from heat check threes, one-on-one hero ball and World Cup level flops. You are the most talented player in the history of the NBA. You won two championships because you finally understood that when you establish early position on the block, you are literally unstoppable. Then, somehow, you forgot. I understand that getting early position isn't fun for you. You don't get any highlights from achieving the single most important thing you can do on the basketball court. It takes far more energy than being the de facto point guard. It's tiring getting clobbered all day. And yes, you can do absolutely everything on the basketball floor, so it is fun to test your power. I get it. But for the love of basketball, play to your primary strengths. I want to see you completely realize your astounding potential. I want to witness true greatness, somewhat irrespective of your team. Bore me, LeBron. Often the divine is masked in simplicity.
Robert: Can you put me in touch with D-Wade? I've got some killer "Three the Hard Way" specs to pitch him.
David:  The Cavs are on the rise, and, well, the Heat are not.  Dwyane Wade is no longer better than you, and he isn't even better than Mr. Bosh.  If Wade isn't taking a pay cut this year, you're being insulted.  Don't let him get himself paid with cash instead of titles.  Play for a team that has talent and no shortage of the chance for growth.  The only growth for your current team is in how much Bengay they use after every game. So, take a risk to win championships for the next eight years instead of staying somewhere where the best chance for growth in your resume is as an investor in products for sore muscles.
Nate: My personal message? What do you tell a man you literally have nothing in common with other than the fact that you both enjoy basketball and once lived within 20 miles of each other? I guess we both prefer to play on the perimeter when we should be in the post, too… "Hi?" Oh, and "If you want to have a legacy like Tim Duncan's get yourself to a team where you don't have to play more than 35 minutes a night. If that's the Cavs, great. If not, good luck, but I'll be rooting against you." Or something like that. Geez. that seems lame. I guess I just don't have it in me to get emotionally invested in LeBron James again. It's like writing in the yearbook of the girl who turned you down for the prom.
Mallory: Lebron, buddy – I know we went through some hard times.  I hated you after the decision.  That was one of the worst nights of my life – I couldn't fathom why you would do that to your hometown.  After the "not one, not two, not three…" speech, I was so fed up I considered forgetting about the NBA entirely.  But as they say, time heals all wounds, and you now have a chance to make amends for your wrongdoings.  Kyrie is here, a big pick is coming, and, if we have it my way, you'll soon be teamed up with the best young PF in the NBA.  Basically, forget those geriatrics in Miami (where, of course, all geriatrics go to live out the remainder of their lives) and get your butt back to Cleveland.  I realize it's cold – I was there in Feb 2007 when we got 30 inches of snow in 12 hours(!) – but that will just make a warm summer parade down Euclid that much sweeter.  And then there're the fans.  Remember how Miami's fans walked out after Game Four?  You'll never see that in Cleveland – they'll be there until the very end.  In short – do the right thing man.  See you in a few months!
Commentariat – give us your best takes.
Tags: 2014 Finals, 2014 NBA Draft, David Blatt, Lebron James, Spurs