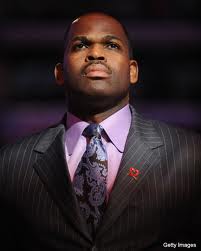 The Cavs coach search is still going on, and it seems like there isn't a clear cut favorite for the position. New candidates are being added almost daily.  Chris Haynes of Comcast Sports is reporting that Nate McMillan, a Pacers assistant coach and former head coach of the Blazers and Supersonics, has been talked about as a possible coach for the Cavs.
Being that the Los Angeles Lakers and Cleveland Cavaliers are the only two teams currently without a head coach, I think it's safe to speculate that they inquired about McMillan.
Haynes reached his conclusion about Nate because the league said there had been contact with the Pacers about him interviewing with teams.  The Cavs and Lakers are the only teams still without a coach.
The Cavs should be adding one more name to the mix, George Karl. It keeps coming up that he hasn't interviewed with the Cavs but wants the job.  He's a winner and way more innovative than most coaches.  His last team was centered around Ty Lawson sprinting, and the Nuggets were even Western Conference sleepers at the beginning of his last season in 2012.  Mike Mayer at Fear the Sword captures my thoughts on Karl exactly.
George Karl is not young, nor is he thought of as particularly innovative (at least not in the way that a guy like Blatt is considered to be innovative). But he is proven. He's not sexy, but he's a winner. And that should be enough to earn him consideration.
He could still earn an interview though.  It took the Cavs a lot longer than expected to interview Mark Price.  Price would be another great fit for the Cavs.  He has the Cleveland media blushing already.  Jeff Yoder of Bleacher Report would be ecstatic if Price ended up back in Cleveland.
In the best-case scenario, Price gives Kyrie the convincing he needs to stay in Cleveland long term and the tools to take the Cavs deep in the playoffs for many years. In the worst-case scenario, Price resurrects Cleveland—simultaneously with Johnny Manziel—and has a few decent playoff runs before getting sent out of town like Mark Jackson with Golden State. Either way, Cleveland needs Mark Price.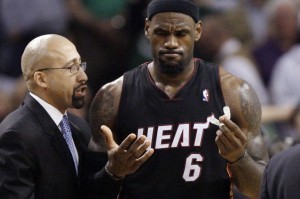 In the coming days, more coaches are sure to be brought into the coaching search.  Miami assistant, David Fizdale, has been brought up as a candidate, so it's hard to imagine the Spurs' various assistants not being contacted after the Finals.  The Cavs just need to remember the high level assistants don't come with their former teams' Superstars.