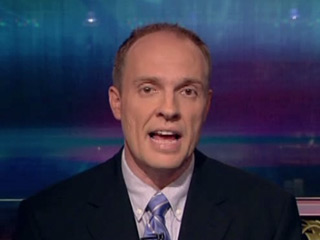 The news surrounding the Cavs right now is sparse.  Chad Ford is saying very obvious things about the draft for the team: "First, team doctors are going to have to get comfortable with Embiid's back. If there is any hint it might require more treatment or long-term correction, the chances of Embiid going No. 1 dwindle."  No new crazy trades or scenarios are being proposed aside from the ones trying to get Joakim Noah, Al Horford, Kevin Love, or LaMarcus Aldridge to the Cavs.  Everyone wants those guys.
Chandler Parsons, the most handsome man in the NBA according to some, is now a free man. The Rockets have reportedly decided to not sign off on his player option for next season, which would have made him an unrestricted free agent.  By declining the option, the Rockets are dealing with a restricted free agent now and can resign him no matter what this summer.  Ben Golliver of The Point Forward blog explains:
Let's say Parsons lands a four-year, $48 million offer sheet, which would seem to be in the neighborhood of his absolute ceiling. Is it worth it for Houston to pay the extra $11 million in 2014-15 to ensure that Parsons, who fits neatly next to Harden and Howard, is around for the long-term? It would seem so. Parsons will get paid, sooner or later. Taking a proactive approach now simply allows Houston to remain in the negotiating driver's seat because of their matching rights.
What ever happened to good will?  Maybe the Rockets could have let this play out and hoped that Parsons would take a cut rate contract from the team he is used to during his unrestricted free agency.  It's unlikely, but the Big Three in Miami all took smaller contracts to make the Heat better.  He could do the same for James Harden and Dwight Howard.
The Cavs should really examine making an offer for Parsons.  He's 6'9," can make threes, cuts to the hoop, and tries on defense on a team that often ignores defensive principals if you aren't the center or Patrick Beverley.  He could play the three or four.  Someone is going to offer Parsons a huge contract, and Houston is going to be forced to match.
–
Staying at The Point Forward Blog, there is a roundtable up about who will win the finals.  The Spurs are picked by four writers while the Heat are only picked by two.  The consensus seems to be that the Spurs got better and the Heat didn't.  As far as players' legacies goes, the same roundtable believes LeBron James has more to gain from this Finals than Tim Duncan.  Chris Johnson thinks it's all about matching up with MJ.
Michael Jordan's six championships have served as a measuring stick for James ever since he blossomed into a superstar. Whenever people get into those annoying best-ever debates, Jordan disciples scoff at the notion that James even belongs in the discussion because he's only won two championships. James can climb another rung on that ladder by leading the Heat past San Antonio in the Finals.
–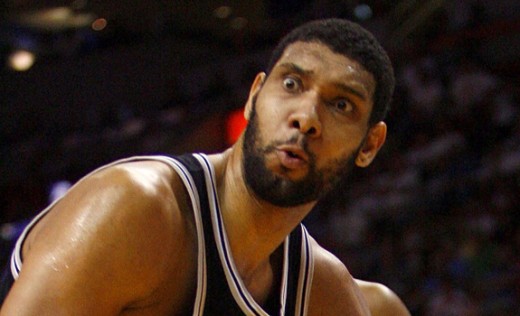 Zach Lowe has a very deep feature piece previewing this NBA Finals.  He covers trapping, small ball, LeBron James, Timmay, and player development.  Get your nerd on to reach the final conclusion.
The Heat have played a dangerous game, summoning their best effort only when absolutely necessary. The Spurs are too good for that; the Heat needed an all-time comeback to snatch the title last season. These Spurs are better. Spurs in seven.

Timmay is going to go throwback beast mode on the Heat, but I think he'll bring the series home in just six.
Tags: Chad Ford, Chandler Parsons, Lebron James, Tim Duncan