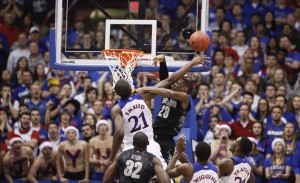 Draft day is quickly approaching, and no one knows whether or not Joel Embiid is who the Cavs should take at number one.  I think he's going to move past the injuries as he gets into better basketball shape, but a lot of people don't agree he'll avoid injuries like Anthony Bennett avoids cardio workouts.
Over at lostlettermen.com, there's a piece up about Embiid's potential to be a bust.  It comes complete with the video of Embiid injuring his back and almost blowing out his knee.  It's scary, but I won't succumb to the negativeness.
 As pointed out by Deadspin, Embiid's body simply wasn't ready for college basketball after just two previous years playing hoops. And if Embiid's frame couldn't handle playing 28 games in college hoops at 20 minutes a night, how in the world can the Cavaliers expect it to withstand the physical pounding of the NBA 35 minutes a night, 82 games a season for 15 years?
They can just manage his minutes, right? And if Embiid is a medical liability, it's only going to make the Cavs medical staff that much better according to The Onion.
"He's the nucleus. When you've got an athlete like that, you put your medical personnel in place to do great things. Sure, [2013 draft pick] Anthony Bennett led to us getting an expert orthopedist, but having Joel on our roster will allow us to put in place a solid team of medical professionals who will thrive here for years to come."
The Cavs will now have back issues, knee issues, and asthma issues covered by their medical staff.  See you soon, Amare. My aunt has been using the Cleveland Clinic for years for her eye issues and is very satisfied, so Amare will be covered in Cleveland if he gets hurt in any way.
–
Zach Harper of CBS Sports knows that Embiid is the real thing and has the stats to back it up.  Where do the Cavs need help on offense?  They need help in a lot of places, but Embiid could at least help out in the post.
The majority of his damage on the offensive end in his one college season was done in the post. According to Synergy Sports, 49.3 percent of his offensive possessions (ending in a field goal attempt, free throw attempt, or turnover) came on post-ups. He showed a balance in being able to post up on either block, finish with either hand, and did a great job of drawing fouls (he's a 68.5 percent free throw shooter).

When Embiid posted up on the left block this season, he was destructive. He scored an impressive 1.145 points per possession on the left block and made 63.2 percent of his attempts.
–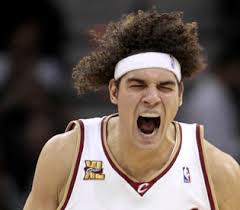 Matt Moore of CBS Sports is also pushing for Embiid in his piece about what the Cavaliers should do at the draft.  I'm mainly concerned with the Embiid part and how he fits with the Wild Thing.
Let's say they trade Varejao for a wing, and use the savings to re-sign Luol Deng to a big deal. Starting five: Kyrie Irving, Dion Waiters, Luol Deng, Tristan Thompson or Anthony Bennett if he develops, and Embiid. Run the offense through a two-man game with Embiid and Irving, or Waiters. Not for nothing, but the triangle would work pretty well there. If you've got a quality third scoring wing, you can either start him and bring Waiters off the bench (where Waiters was killer last year) or bring that player off the bench with Bennett and/or Thompson for balance.

If they keep Varejao, your plan is basically to put Varejao in clean-up role where he could be fantastic. A veteran to show the kid the ropes and hey, I've just talked myself into keeping Varejao if they draft Embiid. As you can see, drafting Embiid gives them a ton of options.
Basically, the Cavs run the triangle, which has won a ton of titles at this point in time, or they make Andy earn the name "garbage man" as Embiid punishes people down low and Varejao cleans up his rare misses.  I'm excited.
–
The end goal of any draft should be the ability to beat the Spurs.  I mean, just look at the Spurs bench.  Check out Kirk Goldsberry's write up about the Foreign Legion.  The Spurs are who I wish I was a fan of when I watched the Cavs play this past season.
–
Chris Manning of Right Down Euclid has spoken about Alonzo Gee.  If you're a fan of him, you will probably be sad because Gee and his non-guaranteed contract are most likely going to be cut.
–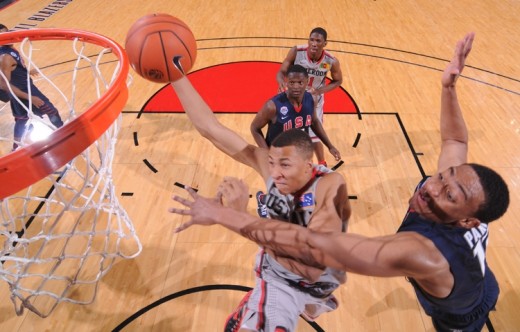 Finally, if you need some desktop backgrounds, make sure to check out the Andy Varejao photos from this past year and Dante Exum's combine workout and Australian game photos.
Tags: Alonzo Gee, Dante Exum, Joel Embiid, Terrell Brandon