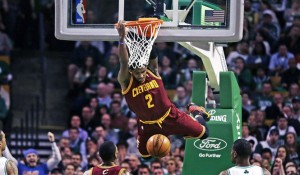 Kirk over at Waitingfornextyear.com has a great piece up right now about the Cavs choices in the draft and potential coaching candidates.  This part really resonated:
This draft has been too highly regarded compared against those of the last four years. The team control and cost-friendly contract is too much of a favorable situation. The potential for doing the rebuild the right way with more than one legitimate All-Star is too much to sacrifice. There are two pieces that are quite untouchable on this team now: Kyrie Irving and the No. 1 pick in this draft.
There is no legitimate reason to think Irving or the number one is being traded even if this is being tweeted:
#Cavs have fielded a couple calls about Kyrie Irving, league sources say. Given talk of max extensions, not surprising teams willing to ask.

— Sam Amico (@SamAmicoFSO) May 31, 2014
There has been a lot of talk that the Cavs will not offer Kyrie Irving a max extension.  Bob Finnan at The News-Herald & The Morning Journal is one of many people saying this.
Many are worried Irving will bolt the first chance he gets. This would have been a vehicle to lock him up for possibly an additional five years.
Scuttlebutt around the league about the reason they wouldn't make the offer is two-fold. First, the Cavs are not convinced he's truly a max player.
The second reason is that "he may not want to be in Cleveland." This is a load of malarkey. The Cavs will most likely make Kyrie a max offer because that's what history says happens in situations like this. I'm not sure it's the smartest thing, so if the team defies past extension traditions for him,  I'll be pleasantly surprised.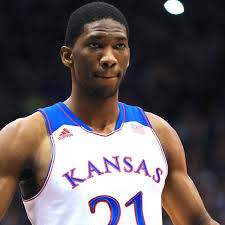 Mary Schmitt Boyer at The Plain Dealer responded to several questions in her email column this week about Kyrie being traded for a pick in the draft along with another player from the the Bucks or 76ers.
With all due respect gentlemen, I'm not sure how any of these deals would allow the Cavaliers to get "radically better much quicker" as general manager David Griffin has stated as their goal. I don't think the goal is to win the draft, which all these deals would allow them to do. But at what expense and to what end? Would you really trade Kyrie Irving, a two-time All-Star and the reigning All-Star MVP, the best player the Cavs have had since LeBron James left — and more — for an unproven 20-year-old who just finished his third year of organized basketball and is coming off back surgery? Antetokounmpo certainly isn't going to pick up that slack. I don't know how good Joel Embiid is going to be. I don't think anybody really does at this point, although there are plenty of experts singing his praises. But given how long Cavs fans have been waiting for a return to respectability, I just don't think continually adding youngsters who will take a few years to develop — if they develop — is the way to go unless you want to wait another three to five years to make the playoffs. When and if they decide to trade Irving — and I wouldn't put too much stock in current rumors about whether they're not going to offer him the max or he's not going to accept it — I think they can get much much more for him.
There is no player in the draft that is going to bring the same immediate value Kyrie brings to the team. And that player's learning curve would put the 8th seed out of reach. No thanks. Steer towards the playoffs playoffs, or immense off-season depression will commence.
–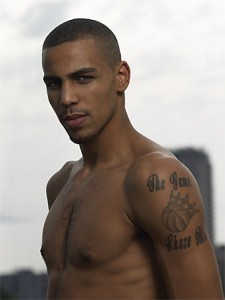 Since Kyrie is probably going to be staying, the team should start thinking about finding a stopper to put next to him on defense.  Thabo Sefolosha didn't get much run in the conference finals because his offense is lacking, but regardless of a slow shot/often just bad shot, he can lock players down.  His future is uncertain according to his own quotes.  James Herbert at CBSsports.com has some of Thabo's quotes collected for your reading pleasure. He only averaged 6.3 points per game to go with 3.6 rebounds, but the team would sign him mainly for defense.
–
Justin Rowan of Fear the Sword counters that the best free agent shooting guard on the market might just be the the Cavs own unrestricted free agent, @Masfresco. In Justin's analysis of the available free agent shooting guards, he notes C.J.'s 53.7 eFG%, and his underrated defense.
Cavs opposition has a ORtg of 105.5 when he [C.J. Miles] is on the court compared to 108.6 when he is on the bench. He is probably the best defender on the ball the Cavs had prior to the trade for Deng but can lose his man when he doesn't have the ball. While Miles isn't exactly a playmaker, he does cycle the ball well on the perimeter. Miles is also capable of playing both at the SG and SF positions, which is obviously a huge asset given the lack of depth the Cavs have had over the years at SF.
–
Chris Fedor of the Northeast Ohio Media Group has an article up about the four coaches the Cavs have interviewed so far.  Tyronn Lue is looking to be in the lead for the position right now.  Lue has been an assistant under Doc Rivers for the past five years.  The search seems to be far from over, as every Cavs fan has heard of numerous other candidates for the job.