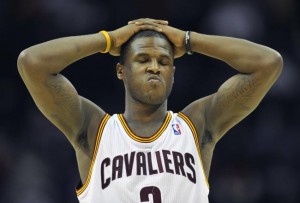 Jamal Crawford won the sixth man award, but Dion Waiters wasn't completely out of it.  He received a second place vote, and it was warranted. Waiters averaged nearly 16 points a game to go with three assists and three boards per game too.  Conrad Kaczmarek at Fear The Sword broke down the lone vote for Cavs fans.
Because the voting for awards is public this year, I was able to look up who voted for Waiters and saw that it was Rick Bonnell, a very good beat writer for the Charlotte Observer who covers the Horncats/Bobnets.
A big thanks goes out to Rick Bonnell.
–
Kyrie Irving has officially made it as an NBA player.  His Nike Zoom HyperRev colorway is going to be released at the House of Hoops store tomorrow. The shoes will cost $120, but they do look very cool.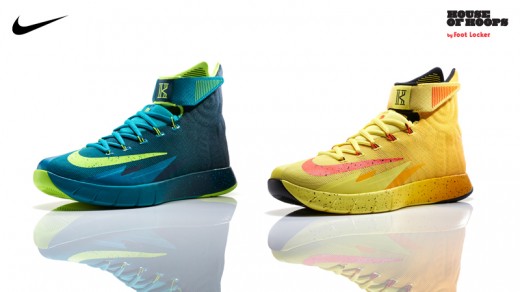 –
Irving has made it and so has the Cavs front office.  Luol Deng and Spencer Hawes are both supposedly targets of the Dallas Mavericks this offseason according to Eddie Sefko at The Dallas Morning News.  That has to say something about our player choices?  Trevor Ariza's name came up as a target too.  As a Cavs fan, whenever I see him during these playoffs, I'm hopeful the team tries to make an offer for his defense and level play.
–
If you need some reading material for the day, definitely check out Jonathon Abrams' piece about the 2002 Western Conference finals between the Lakers and the Kings.  It's a long piece, but it flies by as you get to read quotes from a lot of the people involved in the series.  My favorite quotes, as always, deal with Shaq being a fat man.
Mark Heisler (NBA writer, Los Angeles Times): Shaquille had come back heavy after the first championship. After they won the second championship, he had said he was going to come in at 300 pounds. He literally came back weighing closer to 400. He was easily 360, 375. So he spent all season playing himself into shape.
Imagine how much longer Shaq could have played if he took care of his body.  I really hope he doesn't take of whatever skills he uses for being an analysis and that that career is cut short too.  He's unbearable sometimes.
Tags: dion waiters, Shaq, Shoes, Sixth Man