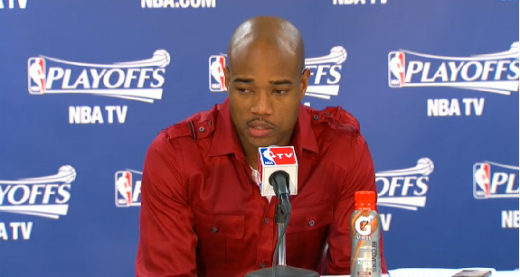 The Donald Sterling incident is continuing to pull in commentators from the Cavs organization.  Three days after the Dan Gilbert comments about Sterling, Mary Schmitt Boyer of The Plain Dealer has an article up about Jarrett Jack's comments.  Jack is adamant that Sterling sells the team before next season.
"If that guy does try to take it into litigation and drag this thing out, we have to respond as players and make our voice known as loud as possible. If this man is still in control, we as a league shouldn't play another game, another practice, another anything until something is done or he relinquishes control."
Thankfully for Jack, there is no shortage of buyers for the team.  Grantland.com has a power ranking up for who may take on control of the Clippers.  Oprah is leading the way along with other household names like Rick Ross, Floyd Mayweather, and P. Diddy.
–
Jermaine O'Neal just had a piece written about him two days ago titled, "The Resurrection of Jermaine O'Neal." Jonathan Abrams of Grantland wrote about O'Neals long, injury ridden, and now suddenly productive career with the Warriors.  The productive part may not be true as of last night.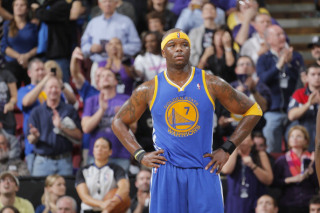 During the Warriors win against the Clippers, Glen Davis barreled into O'Neal and buckled his knee.  O'Neal wants to play no matter what, regardless of his doctor's findings from his scheduled MRI.
"Anything short of an ACL, PCL, (or) MCL (tear), and I'm playing. There are only two things that probably can stop me from playing – rapture, God coming back, and an ACL injury."
The Clippers and Warriors play game seven on Saturday.
–
There is speculation that Paul George may receive a one game suspension for stepping on the court from the bench during the Pacers win against the Hawks.  George Hill of the Pacers and Mike Scott of the Hawks got into a shoving match while PG was on the bench.  PG reacted and stepped out to the court.  The Indy Star has the complete story and several tweets weighing in.
"@TimBontemps: @StuJackson32 So you think Butler will get suspended and George won't, Stu?"YUP

— Stu Jackson (@StuJackson32) May 2, 2014
The Hawks would be receiving a huge gift from the NBA if George is suspended.