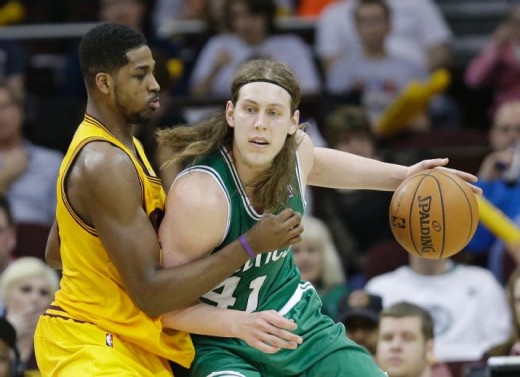 Just like the actual Cavaliers, the Cavs:the Bloggers have checked out for the regular season; working on our spring / summer plans, like mowing our lawns, cleaning up the grill, etc.
The actual Cleveland Cavaliers lost to the 25-win Boston Celtics last night.  Even worse, they trailed by 31 after three quarters in Cleveland to the 25-win Boston Celtics.  It's a really convenient excuse to say, "these games don't matter".  But they really have no implications for the Bucks or Celtics either.  Those teams & players decided to compete for one reason or another.  Pride or competitive drive or the desire to do well at their jobs…something.  The previous thirty games had been relatively encouraging, but apparently this team has no interest in sending the franchise / fan base into the summer with any warm & fuzzy feelings.  Instead, the team heads into another pivotal summer, again in the lottery, and again potentially suffering from a spectacular array of end of season not-giving-a-crap.
There is one more game.  In Cleveland.  Against a Brooklyn team that may be resting everyone, trotting out their 9th through 15th men.  Hopefully the Cavs show up and play with some pride and beat the Nets' scrubs.  I know the outcome doesn't matter, but to me, winning seems a lot better than the alternative.