The Cavs built a 21 point lead only to watch it slip away.  They didn't so much win the last six and a half minutes as lose less.  All five starters finished in double figures and took turns making an impact.  The Jonas Vs Tristan debate could go on for years, but tonight, TT won the bout in a TKO.
1st Quarter:
The Cavs jumped all over the Raptors.  Once again behind a suddenly spry Jarrett Jack they pushed the tempo, kept bodies moving in the half court sets, and completely shut down the Raptors on defense and on the glass.  Jack and Waiters took turns setting up their teammates and the Cavs lead 26-17 after one.
2nd Quarter:
The Cavs really picked apart the Raptors defense in the 2nd. The passing was superb and it generated a parade of layups and free throws.  Funny moment: Zeller got poked in the eye and during the timeout Varejao put his bunny-finger hand right in Tizelle's face.  I guess the "how many fingers am I holding up" test is a respected medical diagnostic in Brazil too.  (He hit both free throws).  Tristan Thompson must have read my last recap.  Instead of calling for the ball on the block and trying to bully his way into padding his shots blocked total, he just crashed the offensive glass and drew contact trying to throw down putback dunks after a healthy array of pump fakes and pivots.  The refs rewarded him with five trips to the free throw line tonight and he converted 9 of 10.  He totally outclassed the Toronto frontline tonight.  The Cavs went into the half up 14.
3rd Quarter:
The only reason the Raptors weren't down 30 at the half was 50% shooting from the 3-point line.  In the 3rd quarter, they came alive from everywhere, throwing down dunks off baseline cuts and continuing to bury deep 3s.  Fortunately, the Cavs matched them for a while, continuing an offensive clinic that began in the 3rd quarter of the Knicks game.  Dion Waiters made three straight shots to rile up twitter and keep the Cavs comfortably ahead.  But then the Cavs went cold on offense while continuing to bleed points at the other end.  The Raptors embarked on a 15-2 run behind the brilliant play of Kyle Lowry.  They cut the lead to four before Luol Deng hit a 3 as the 3rd quarter expired to put the Cavs up seven entering the 4th.
4th Quarter:
The Raptors continued right where they left off in the 3rd, starting on a 14-6 run to take the lead at the 6:45 mark on a Greiviz Vasquez triple.  They were 14-27  from 3 at that point (they finished 14-32).  Jarrett Jack swished a rainbow jumper ending a 2 minute stretch of goosegg-ery.  The game seemed primed for an epic dogfight, which team would blink.  Instead, both teams vomited all over themselves in an embarrassing and at times hilarious finish.  They combined for just 13 points in the final 6:45 and 7 of those were free throws on bail out calls.  Lowry was practically out of bounds underneath the hoop and just leaned into a vertical Tristan Thompson who was still practically behind the basket under the hoop.  Lowry lost the ball, flared one side of his face, and drew the foul.  (In an attempt to be objective, I thought the Cavs were bailed out in a similar fashion multiple times tonight).  But the Cavs and Raptors couldn't even get the free throws right, missing 5 of the 12 they were awarded in the final 6:45.  And finally, the ending.
The Ending:
Someone needs to take DVR-ed footage of the final 40 seconds, apply one of those sepia film filters, and mix in some Benny Hill.  Lowry, despite how much SWAg he oozes, blew an open layup (fortunately Amir "RAPM Phenom" Johnson was there for the putback).  Then, Jarrett decided to just dribble dribble dribble JACK a brick, effectively trading clock time for a possession.  Alonzo Gee sent DeMar Derozan to the line where missed the first free throw.  And then it got funny.  The Cavs were unable to inbound the basketball, electing to use a timeout to try again.  (Unbeknownst to them, Cavs Twitter was nervously praying for anything but an epic fail on the inbound).  On the second attempt, Varejao just threw the ball 6 feet past Luol Deng out bounds under the hoop.  It had literally no chance of being caught and was puzzling because the Cavs just needed to catch the ball (anywhere), crouch into the fetal position, and get fouled.  They didn't need a home-run back door play.  (In the interest of fairness, replays showed that Deng was bear-hugged which had a lot to do with why he wasn't close to catching the pass).  So now the Raptors had possession, down just 2, with 7 seconds to play, inbounding from half-court.  And I don't even know what happened, except Greivis Vasquez lost his footing somehow, sorta flipped over his own hips and dramatically shot put the ball into the waiting arms of Luol Deng (despite no obvious contact from anyone).  And the game just sorta ended.  The Raptors didn't foul, even though there was still 3 seconds left on the clock.  I guess they were so stunned they forgot.  Even Deng kinda hesitated before trying to scoot away from an impending foul.  Ah well, just keep swimming.
The Good:
-The Cavs are fighting, scratching, clawing, and most importantly, starting to play as a team.  Jarrett Jack and Dion Waiters in particular have done a fantastic job running the offense in recent games.  They don't look too shabby on defense either, and Matthew Dellavedova's mid-season uber-slump seems to be a distant memory.  Varejao is thriving in his 25 minutes a night off the bench, and Luol Deng looks considerably less laboring, and more efficient.  I'm proud of the way they are playing, even if it is too little too late.  The Millenium Force of emotions that they put the fan base through has subsided, and really, with no chance to make the playoffs, no one would lose too much sleep if they succumbed to these playoff teams while missing Kyrie Irving and CJ Miles.  But they're tired of losing, and starting to figure out how to break the habit.  This team will break through, maybe not this year, maybe not next year.  But they will.  And we'll be ready.
-Mike Brown may yet survive this.  After an apocalyptically bad January, the Cavs are 11-11 since they parted ways with Chris Grant.  That stretch includes 6 wins against playoff teams.  Of the 11 losses, only 1 was against a non-playoff team (the Knicks).  The Cavs are starting to show signs of offensive cohesion and even though they are still poor at running defenders off the 3 point line and lousy at protecting the rim, they seem to beat themselves less on defense.  Maybe most importantly, they are clearly responding to Brown emotionally.  They've fought back despite huge deficits against some good teams, mustering enough grit to shock the Thunder, Knicks, and Warriors (all on the road).
-Waiters is playing well.  He looks comfortable, he's making bad decisions less frequently, his jumper is respectable enough to open up the floor for everyone, he's had success as a spot up shooter from the corner, and he's racking up the dimes alongside Jarrett Jack.  He's averaging 18 points and 4 assists a game in March with a .519 TS% even as his usage has approached 30.  That's not bad, it shows nice growth, especially from the start of this season.
Jarrett Jack's contract has quietly gone from eliciting this….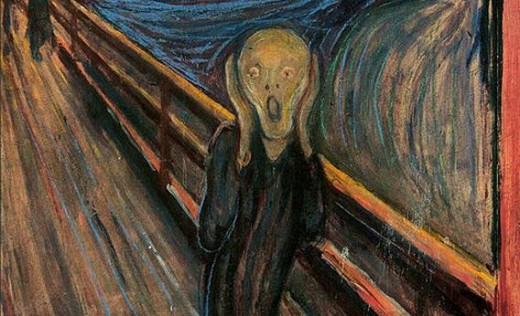 To This: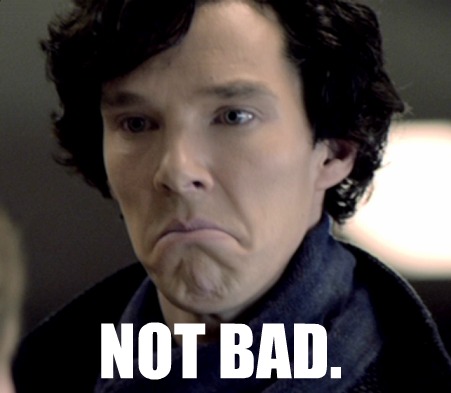 -TT played great tonight, it was just about the perfect game for him in my opinion.  No plays were called for him, he was a nuisance on the boards all night, he got to the line 10 times and made 9 of them.  He finished 15 and 13 on 4 shots.  He made the most of his 27 minutes.
-I snuck a Mass Effect 3 ending reference on ESPN's Recap. #thanksMarauderShields
The Bad:
-Poor late game execution has plagued this team all season.  It happened again but they played well enough to beat a playoff team fighting for optimal seeding.  Not gonna complain too much.
-Spencer Hawes isn't shooting 75% from 3 in 1st quarters any more.  Bummer.