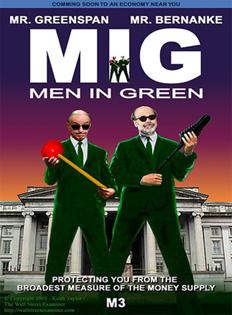 Note from the Grand Viceroy: I'm going to try and get at least one post per day up during playoff times. If a more substantative idea does not strike me, the post will be a "stock up, stock down" post. Today is the beginning of this experiment. All orders are vaguely decending.
Stock Up:
Chauncey Billups. 36 points on 19 attempts (95% TS) and 8 assists is as good of a line as you're going to find in these playoffs, and he was the "intangibles" guy in the MVP top-10. 8-9 from deep? Are you kidding me? Detroit better do something with his cap space. 
HOT DONALD. It took a while, but Donyell Marshall finally did something to help the Cavaliers. (I kid-Donny actually buried big threes when we beat the Nets over our finals run. Donyell Marshall-secret playoff assassin.) Still, that is the most random and hilarious player to pull a Kenard (IF YOU WATCH THE WIRE OR ARE PLANNING TO AND ARE NOT DONE-MAJOR MAJOR SPOILER ALERT. DO NOT WATCH THAT.) that I could have dreamed up before this playoff run.  That's just fantastic.
Iggy. I'm not sold that he can be the best player on an elite team, but he's teasing that he might get to that level. His athleticism is ridiculous-he was the only guy to finish inside better than LeBron this year. He's always had a nice stroke when he can set his feet. He's starting to put it together. If I had to name a poor man's LeBron, Iggy might be the guy in terms of being able to play a somewhat similar game and be effective. And contested step-back Js to win playoff games on the road are not easy to pull off, ever.
BIRDMAN. Fun to watch on absolutely every level. Not only is he giving the type of production that absolutely every team in the NBA could use off their bench and having a good time doing it, he might have a VH1 dating show in the next 5 years.
Shannon Brown. Whereas Donny's emergence fills me with mirth and warm feelings, Shannon drilling threes and flourishing makes me want to throw things at less substantative things. Was he not trying? Were we impatient? Can we just not develop young guys? Did we really give him a chance? Is it just a question of system? All this makes me nervous for JJ. And it had to be the Lakers. The freaking Lakers.
The Freaking Lakers. Remember how I semi-lamented LeBron taking over yesterday's game and would have felt just a little more comfortable with a manhandling from the #1 to the #12 guys on the Lakers? That's what the Lakers did today.
Josh Smith. There aren't a lot of guys who can completely change a game not through skill, discipline, or the ability to control the tempo and flow of the proceedings, but through sheer shock and awe. With a back-to-back alley-oop and breakaway dunk, I saw Josh Smith do that today, leading the Hawks to an easy victory despite lackluster Bibby+Johnson performances. The fact that he may or may not be familiar with basketball makes this all the more awesome. 
Yao Ming. Going perfect from the field? Good. But what puts him on the list is keeping a straight face when asked "what type of meditation techniques" he was looking as he sat on the bench before the game. They forgot to ask Dwight Howard that one before today's game. 
Trevor Ariza. Why is it never mentioned that the Magic gave him away last year? That trade may have dramatically changed the fates of two elite teams, especially with Vujacic losing his shot this season. And nobody acknowledges this ever happened. He's really good.
Stock Down:
Dwyane Wade. It's too early in the series to start making any sort of serious judgements, and everyone has off nights, but having as many turnovers as field goals is not a great way to start the playoffs.
The Heat. For all the talk about Wade-centric vs. supporting cast having to step up, a truth seems to have emerged:  when absolutely everyone on your team has a terrible game, you're probably going to get blown out. This is why I get paid the big bucks.
David West and the Hornets' supporting cast. The Hornets are perhaps the thinnest team in the playoffs. That means David west cannot go 4-16 from the field.
You know how some things are really weird at first, and you think you'll never get used to them, but after a while the thing doesn't even stick out anymore and you just accept it? Kenyon Martin's lips tattoo is not one of those things. 
"5-hour energy" and similar products. I had a community service thing at 4 in the morning this Saturday. I decided to stay up all night so as not to try to function on 2 hours of sleep or something like that. I took something called "Redline power rush" which promised 7 hours of sustainable energy without a crash. What happened is that I was legitimately high for 45 minutes, pacing back and forth, randomly twitching, and not blinking, then I had a massive crash and wanted to die peacefully instead of have to be awake another second. I ended up sleeping for three hours and waking up for the Cavs game, the first quarter of which I thought was a dream. 
USI UMENYIORA, YOU HAVE BETRAYED MY TRUST.