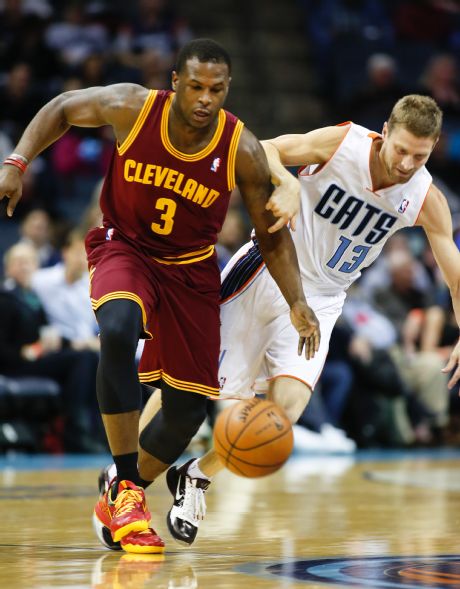 No one signed up to recap last night, and it went unnoticed.   The Cavs played the Bobcats tight, leading midway through the fourth, but couldn't get buckets or stops when needed down the stretch.  Charlotte is playing pretty well right now, winning six of their last ten and in their previous game dusting the Pacers by twenty.  Al Jefferson is a load in the post and is destroying all comers; tonight it was 28 points on 12 of 18 shooting.  Kemba Walker is quietly having a really excellent season and tonight added 20 points and 14 assists, against 1 turnover.
For the Cavs, Kyrie couldn't get it going, finishing with 13 points on 5 of 17 shooting, with 5 assists and 4 turnovers.  Luol Deng tallied 19 points and 6 boards, while Dion pitched in 18 and 3 steals.
The schedule is about to get brutal and it appears only one of these two teams is going to the playoffs.  It's not the Cavs.