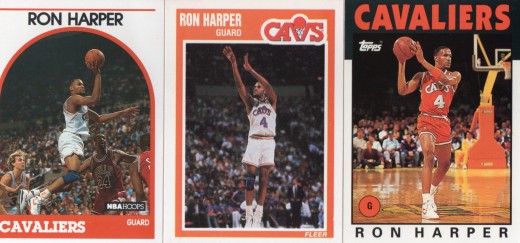 The nice thing about #CavRank is that instead of pondering the issues of today's team, we can instead reminisce about better days.
A couple of the initial top-20 Cavaliers of all time were veterans ending hall-of-fame careers; Nate Thurmond and Lenny Wilkens spent a memorable period in Cleveland as their time as players drew to a close.   The guy at #16 is the opposite of that.  Today in #CavsRank, Ben Cox at WFNY discusses Ron Harper, who began his career with the Cavs, averaging 19, 5 and 4 for the early incarnations of the Price-Daugherty teams.  Alas, Harper was packaged in one of the worst trades in franchise history, dealt with two first round draft picks, for Danny Ferry.  Harper went on to win five NBA championships with the Bulls and Lakers. 
Hey, wait a second…#CavsRank was supposed to be fun.  This one just stings.  Thanks for nothing, history!