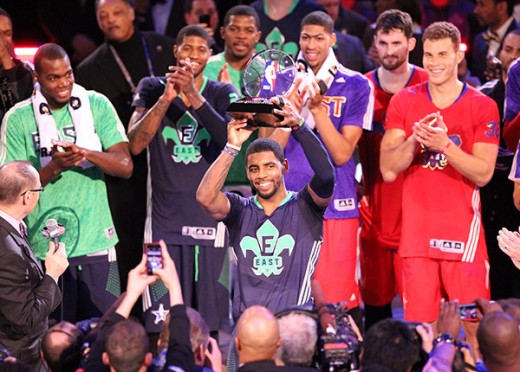 Sorry in advance about the brevity…behind 15 fourth quarter points and totalling 31 with 14 assists, Kyrie Irving lead the Eastern Conference to an All-Star victory, winning MVP for his efforts.  Awesome work, Kyrie!
He and Dion dominated the Friday and Sunday night events of the weekend.  Hopefully that level of fun and excellent play carries over into tomorrow night against Philly.
John Krolik wrote about the game for NBC Sports.