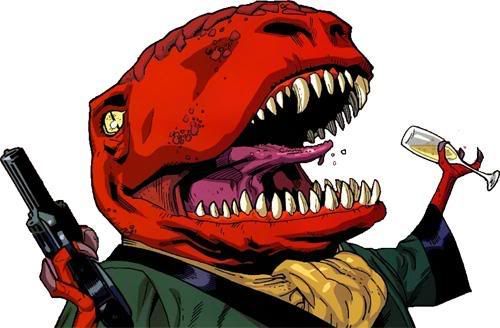 Before the finals start, it's probably for the best to do a re-assessment of this Cavalier team after watching the Celtics take six games to completely dismantle the Orlando Magic and become the Eastern Conference Champions. After the conference semis, Cleveland's performance against the Celtics looked like a completely inexplicable collapse; now it looks like a more explicable collapse. Here's some of what we now know:
-Rashard Lewis' performance in the conference finals should take some of the heat off of Mo's performance in the conference semis. I'm not saying that Mo didn't suck for the vast majority of the conference semis, because he did.
What I am saying is that it's not fair to say that Mo dogged it or was off his game in the conference semis.  Mo, like Rashard Lewis, is a player who lives off of open catch-and-shoot threes. Boston does a fantastic job of rotating out to the perimeter to prevent drive-and-kick threes, and Cleveland wasn't able to execute their back-screen sets that gave Mo open looks in the regular season against Boston either.
You can blame Mo for not working harder to create easy shots for himself, but 88% of Mo's shots during the regular season were jumpers. During Mo's brief flashes of competent play during the Boston series, he was forced far more aggressive driving to the basket than he was at any point in the regular season.
This has been said about Lewis' performance against Boston, and it should be said for Mo's performance as well: Mo's problems during the Boston series were as much a symptom of Cleveland's problems as they were a cause of those problems. When the offense is working, Mo gets easy shots. Against Boston, it wasn't and he didn't.
-After watching KG shut down Lewis on defense and have very little success against him on offense, Antawn Jamison's offensive series looks pretty good in retrospect. His defense on Garnett does not.
-If the Cavs had made it to the Magic, Shaq would have looked like a very good acquisition. Having a player capable of guarding Howard straight-up changes the way that entire team works.
-Kobe looks like a house of fire right now. That much cannot be denied. About the only caveat left is that he's been carving up the Jazz and the Suns, both of whom were below-average defensive teams this season. This Celtics defense is just a different animal. It's swallowed up Wade, LeBron, and Dwight Howard: now it's Kobe's turn to take a crack at pulling the sword from the stone.
If he can have success against that Celtics defense and lead the Lakers to another ring, this is officially the Kobe era. There are arguments to be made, I've made a lot of them, and a lot of them are valid in their own way.
However, the crushing fact is that the Lakers are 10-1 in playoff series since they got Gasol. The Cavs are 3-2 in playoff series since they got Mo Williams and starting winning 60 games in the regular season. Right or wrong, that's going to be an argument-ender for 95% of the populous. Prepare yourselves.
-Rajon Rondo is a terrifying, terrifying player who seems to only thrive when the other team makes mistakes. He's good in the half-court, but where he really shines is when he can pray on the sloppiness of his opponents. You know those horror movies where the killer is scary, omniscient, and immortal, but the only people he kills are the ones that make little mistakes like getting separated from the group? That's Rajon Rondo.
-With Paul Pierce looking like himself again against the Magic, it might be time to give LeBron some credit for making him a complete non-factor during the semis.
-The final ruling on the Barnes/Moon conundrum: The Cavs probably would've been screwed either way. Enjoy your Wednesdays, everyone.