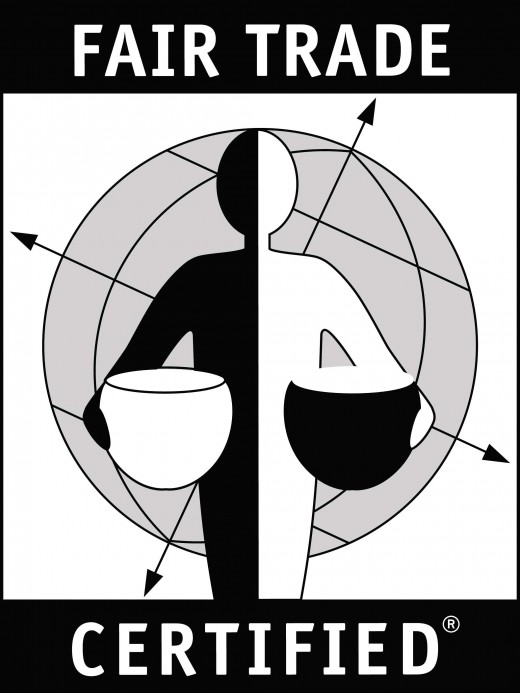 Real life drama is the underlying key to sports.  Whether its from the last-second big shot, hail Mary TD, the blow-out upset (lookin' at you, Seattle), or the chaos of the BCS rankings (RIP), drama, largely, dictates our sports-watching schedules.  Sure, there's always the intrigue of watching a guy like Boogie Cousin purely because of his talent level, but deep down inside we're all hoping for some of his crazy to show.  Just like I said…Drama!
Yet, even with all the in-game excitement that we anticipate, none holds a candle to my favorite yearly holiday, occurring nine days from today.  The NBA trade deadline.  The intrigue!  The deceit!  What other day, mid-season, holds such potential for a complete redo?  In nine days, the scape of the NBA could look vastly different.  The possibilities are endless!
Originally this was going to be a long, wordy argument for why Kyrie Irving, the only Cavalier all star since the departure of he-who-shall-not-be-named, needs to remain well past this deadline and, hopefully, past this decade.  But why stop there?  With the Cavaliers playing well these past two games, interim GM David Griffin said the Cavs will be buyers this deadline.  Buy buyers can't buy without something to barter with.  So who or what well the Cavs be sending out in order to improve?  Lets examine:
As it stands, the Cavs roster is currently composed of CJ Miles, Jarrett Jack, Kyrie Irving, Dion Waiters, Earl Clark, Matthew Dellavedova, Luol Deng, Sergey Karasev, Tristan Thompson, Henry Sims, Anthony Bennett, Anderson Varejao, Carrick Felix, Alonzo Gee, and Tyler Zeller
In addition to their own picks for literally all of eternity (minus a 2015 lottery-conditional swap with the Bulls), the Cavs also have a bevy of second rounders in 2014 (Griz, Magic), and some complicatedly-protected first rounders from Memphis and Miami (see HERE for more info).
Parameters – For simplicity's sake, lets group all second rounders into one pile, all Cavs first rounders into another, and the Miami and Memphis picks into one last one.  At this point in the deadline, the Cavs don't really have any free cap space to spare, so that's no longer an asset.  Dan Gilbert's willingness to take on dough is one, but lets just factor that into all assets.  Contract length plays a hefty role here, meaning a guy like Jack is MUCH less valuable than Earl Clark or Alonzo Gee, whose contracts aren't guaranteed next year.  Age, as well, plays a part – would you rather have Andy, playing at this level, for one year, or TT playing at his current level, for 10 years?  With the three sets of picks and the 15 players, the Cavs have 18 assets total.
#18 and #17 – Henry Sims and Carrick Felix:  These guys, while young, will likely never be feature players, and are probably just borderline NBA guys.  Their only value is that they're cheap, cheap, cheappppp.  Felix probably has more upside, but I just can't see an NBA team caring much about his inclusion in a deal.
#16 – Second Round Picks:  Generally speaking, second rounders aren't all that valuable.  They're great as some added incentive for a trade, but as far as blockbuster deals are concerned, second round picks come…well…second.
#15 – Sergey Karasev:  Though he was taken in the first round, and though he is still just barely 20, Karasev has, in limited minutes, been very, very, very, very mediocre.  Really, I can't say very enough.  He's got a decent ceiling, but, like the second round picks and D-leaguers above him, Karasev probably isn't highly coveted among many other GMs.
#14 – Jarrett Jack:  I really struggled with where to place Jack.  On the one hand he'd fit in great on a team lacking a second ball handler.  On the other his play has been so erratic this season, and his contract is so abysmally long, it's hard to believe many teams would be willing to take much of a chance on him.  Now if Dion or Kyrie end up getting traded, I could see his play, and thus value, skyrocket in the future.  But for now, poor (rich) Jarrett is stuck here.
#13 – Matthew Dellavedova: In what is almost definitely an instance of loving-your-guy-more-than-everyone-else-does, I'm sure to get some hate on this.  But the truth is, we basically know what to expect from Delly in the future.  He's a high energy, intense defender who can occasionally make you pay from three.  The problem is guards like him are more common in this NBA than ever before.
#12 – Tyler Zeller: Now we're getting to the guys with some actual value.  Zeller is young, has shown some serious improvement this year, and the definition of a big body.  I still think his stock could be higher, but there are probably a few NBA teams that look at Tyler and say to themselves, "this kid has been misused in Cleveland.  I could do better."  And that's exactly what we want them to think.
#11 and #10 – Earl Clark and Alonzo Gee:  Unlike Zeller, whose contract is also not guaranteed next year, Clark and Gee constitute some actual, substantial money.  Together these guys will earn 7.5 million dollars.  Seriously, holy crap.  Better yet, they're both team options in 2014-2015.  For a team like that Cavs, that doesn't really have cap space to spare, these two guys are easy cap filler for a bigger contract.
#9 – CJ Miles:  Like the two gents above, Miles' contract is non-guaranteed for 2014-2015 (his actually expires this year).  Unlike the above, Miles is a pretty darned  good NBA player (he's posting an above 16 PER) and comes in at a measly 2.25 mil this year.  The problem is that Miles is due for a massive pay raise, so any team trading for him is likely getting a rental.  Still, it's possible he ends up in a larger trade as cap filler/a sweet little addition for a team looking to retool.
#8 – Other First Rounders:  The Griz pick could actually end up being half-decent, but that Miami pick, barring Lebron leaving, probably will not.  Still, they're both likely to fall somewhere around 15 or worse, and outside of the 2014 draft.  It's doubtful anyone is scrambling to grab them.
#7 – Tristan Thompson:  It's sad, really, how far off the cliff Tristan's value has fallen of recent.  While it's necessary to acknowledge his rebounding skills, it's tough to deny his struggles on offense.  For a player who spends the VAST majority of his offensive possessions under or near the rim, Tristan is shooting a truly awful 45.5% from the field.  In year three, it seems like he's taken a step back on D as well.  His ceiling is still there, but it's probable that Tristan's future rests as an energy guy off the bench.  And most teams wont give up a ton for that.
#6 – Anthony Bennett:  Two weeks ago, he'd have ranked quite a bit lower, but of recent the first overall pick has actually, oddly enough, played well.  Bennett was clearly out of shape when the season began and has struggled mightily, save for the past few games.  Still, a smart team doesn't cut bait on a young, athletic player that they once deemed the worthy of the top pick.  Not unless they're getting something substantial in return.
#5 – Luol Deng:  Remember that time Chris Grant traded one of his stock-piled first rounders for a former all star at the position of most need?  And we all celebrated?  Yeah…those were good times.  Just like that Luol, the locker room leader, drank some Cleveland Kool-Aid and lost his mojo.  His stock has never been lower, particularly because he's almost definitely testing the free agent market this summer.  The only way I see him moved for a real player is if they need his large contract to help fill the cap requirements.  Which is only possible, thanks to the NBA rule that a player who has just been traded can only be traded straight up a second time in the season, if the Cavs participate in a complicated multiple trade deal.  Which, again, is very possible.
#4 – Dion Waiters:  Here's where things really get interested.  While Dion has struggled with shot selection and team chemistry (particularly with Kyrie), and even though he's sometimes singled out as a locker room cancer, the league couldn't be higher on the young SG.  It's unfortunate that his set of skills are so similar to Kyrie's, because Dion probably has the highest ceiling of any Cavalier.  Yet, if the last two games are any indication, the two young guards may actually have a chance to work together.  And if that's the case, Dion's stock could rise even more as the deadline approaches.
#3 – Anderson Varejao:  Oh Andy – really, that's all there is to say.  The man is a beast – the energy, the excitement, drive – Andy represents the heart and soul of this team.  Which is why other teams' GMs look from afar and pine to have him join their squads.  Andy's stock will never be higher as he hits the wrong side of his career slope.  And really, that's the problem – the chances that the Cavs find a buyer willing to part with anything near Varejao's value are slim-to-none.  Still, if anything good can be netted for Sideshow Bob, the Cavs will have to seriously consider whether big V is part of the future.
#2 – Cav's First Rounders:  Look, despite the last two games, the Cavs currently sit at 18-33, good first fourth in the East and tied for 7th in the NBA.  In no way is that good.  Unless a seriously great deal, one that would net a superstar caliber player along the lines of Kevin Love, comes knocking, the Cavs should resist the urge to trade their firsts, lest they set a potential rebuild back anymore than they have to.
#1 – Kyrie Irving:  Debate his flaws all you want, but Kyrie Irving is 21, posting his third-straight above-20 PER season, and is about to play in his second all star game as a starter.  That's a pretty snazzy resume for a third year player.  While there have been pages written about the high ceiling of Dion, everyone is quick to forget that Kyrie, who is about four months younger than Dion, has achieved substantially more.  The only way the Cavs should even entertain the idea of trading Irving is if the mother-of-all-trades comes along – first rounders (this year), high ceiling players on good contracts, and role players who make sense.  Without the aforementioned, it's best for other GMs to just move along.
And there you have it – everyone and thing that could possibly be moved.  While it's hard to know how to deadline will end, one thing is for certain – I sure as heck can't wait to find out.