As if a bitter cold spell that had been ominously hanging over Cleveland was dramatically lifted, The Cavs seemed renewed tonight, in spirit and play. The Cavs ran the Sixers out of the Q, bursting out to a 16 point lead after the first quarter, and they kept pouring it on till garbage time, leading by as much 28 in the third. This was Cleveland's first blowout win of the season. It was a fun one.
Cleveland's passing was sharp and focused.  They moved the ball from side to side, moving the defense to set up their attacks, and there was very little pounding the rock.  The Cavs selfless passing led to 21 dimes in the first half, and 29 for the game.  Despite the two straight days of sub-zero temperatures outside, the Cavs were red hot, shooting 49.4%, and they channeled the power of the arctic vortex to cool down most of Philadelphia's key scorers to hold the sixers to 39.5% from the field.   Andy had a double-double in the first half, and helped the good guys out-rebound the bad guys: 58-38. The Andrew Bynum ice fog had been lifted, and most players seemed legitimately excited to put on a showcase for their new small foward.  Let's talk player grades.
C.J. Miles played one of his best games as a Cavalier.  He hit eight three pointers in the first half and finished with 34 points and a franchise record 10 threes.  Shooting 10-14 from behind the line, he was launching a flaming, net-seeking ball of fire every time the basketball left his hand.  Even better, his shots came almost exclusively within the flow of the offense — off screens, kickouts, and transition opportunities.  Even better than that: Miles played decent defense and chipped in five boards, two dimes, and two steals. The Cavs were a ridiculous +32 when he was on the floor. Grade: 199,900 BTU Ultra Low Nox Natural Gas High Efficiency Condensing Indoor Tankless Water Heater.
Anderson Varejao proved again why he's the best high post center in the league.  After a 10 point, 10 rebound first half, Wild Thing finished with 18 points and 14 boards off 8-10 shooting (in three quarters).  He provided twine ripping elbow jumpers, timely cuts to the basket, dribble drives from the foul line, sharp passes, and a coast to coast dunk that will be recorded in his career highlights.  At 9:34 in the first, Andy grabbed a defensive rebound, pushed the ball up the court, and when no one stopped him, he dribbled to the foul line, and head faked towards Earl Clark who was on his right.  Evan Turner bit hard on that fake, and Wild Thing two hand slammed it, completing a coast to coast at 9:37.  On defense, Andy held Spencer Hawes to nine points and only two rebounds. Varejao is playing like the guy who was on track to make the All-star game last season. Grade: the beach of Ipanema, Zona Sul, Rio de Janero (where I wish I was, right now).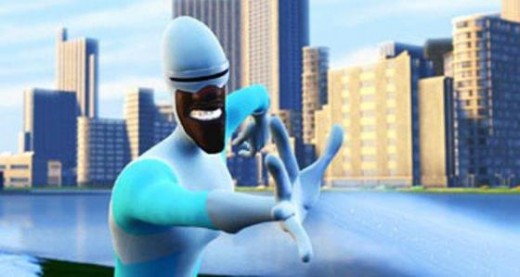 Tristan Thompson finished with 12 points and 10 rebounds off 47% true shooting, but his defense on Thad Young was the best part of his night.  TT channeled his Canadian arctic powers to hold the reigning Eastern Conference player of the week scoreless on 0-7 shooting, which was a huge key to winning the game.  Grade: Frozone.
Kyrie Irving played a very efficient 30 minutes at point guard. He did not dominate the ball, and made a concerted effort to pass and get the team into their offense. The results were eight assists and only one turnover, to go along with 16 points on 80% true shooting. The hop in his step was there on both sides of the ball.  Irving finished with a team leading three blocks.  If Kyrie can play like that every night, the sky is the limit for this team. I want some of what he's drinking. Grade: steaming hot cup of gourmet bulletproof coffee.
Earl Clark likely played his last game for a while as a starter.  He continued to struggle with his shot.  Clark ended up 1-6 in 11 minutes, clearly the worst of the starters. They didn't need him, and hopefully he can return to being an effective backup power forward soon.  Grade: that last winter glove in the bottom of your closet that was made for the other hand.
Alonzo Gee got three minutes of scoreless run, tonight, and didn't even see the floor in a fourth quarter that was almost entirely garbage time. Grade: that old set of golf clubs that is still in your trunk obscuring your search for jumper cables as you rummage,  holding your cell phone for a flashlight in the frostbiting wind.
Tyler Zeller looked solid tonight with nine points on five shots, including two monstrous dunks.  He also added four boards and three blocks, and looked positively athletic.  Welcome back, Tyler.  Grade: a tuned-up snowblower.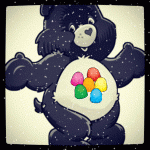 Anthony Bennett: The good news? 'Tony  had eight boards in in 18 minutes. The bad news? He was 1-6 with five turnovers and four fouls in 18 minutes. Grade: six cold gum drops in the snow.
Dion Waiters struggled with his shooting and contributed my only "why the heck are they doing this?" moment of the game, when the Cavs ran their old 1-4 iso set with Dion at the top of the key to end the first half. After a 11+ minutes of fantastic ball movement, that play failed failed. But otherwise, Dion was a willing and productive passer. He tossed some sweet feeds, as he drove and dished to help C.J. to his record setting night, and set up Zeller for a rim rattling and1.  Waiters finished with eight assists and 12 points on 5-14 shooting, 1-4 from three, and 1-3 at the line.  Grade: eight frozen ropes.
Michael Carter-Williams was an offensive maven for the Sixers: 33 points, six boards and 5 dimes.  He ate up the Cavs guards all night, and all were culpable in his ability to get to the rack at will. MCW's just so damned long.  The Cavs guards had a hard time bothering his shot at all. Can we re-draft? Grade: Jötunn.
Matthew Dellavedova was a part of the assist party too.  He had six dimes, but went only 1-5 from the field.  His lone basket was a gorgeous tear drop high off the right side glass — the kind of inside shot SuperDova's going to have to master if he's going to stick in the NBA.  It was good to see.  Delly was not at his defensive best.  He was a part of the group that allowed MCW to run wild and  start the great winter that leads to the start of end times, Ragnarök.  Seriously overmatched on defense, it was clear Delly wasn't bothering MCW in the least. Grade: Nestle Hot Chocolate Mix with Marshmallows.
Carrick Felix, Henry Sims, and Sergey Karasev got a lot of run in the fourth quarter and did little of note with it.  Grade: a January walk through the parking lot of the Canton Civic Center.
Conclusions I didn't expect the post-AB3 era to start this well. The Cavs are upgrading from a starting small forward who hasn't made a field goal in two games to a two time all star. By week's end, the thermometer will be in the forties, and the Cavs will embark on a five game road trip starting at Utah.  The trip will tell us a lot about how the rest of the season is going to shape up. I can't wait for Friday.