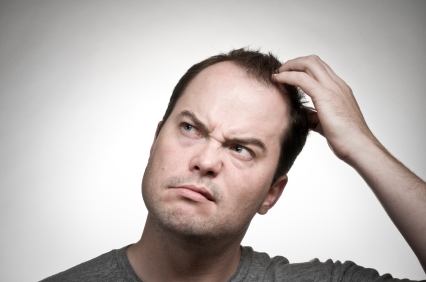 WOW.  That game turned out differently than expected (and defeat seemed imminent).  Really, though, did anyone see a comeback (and victory) coming?  The writing was ON-THE-WALL!
After losing throughout most of the fourth quarter, by as much as 10, the Cavs managed to come back and tie it up, thanks in large part to some timely shots at the rim by Dion, some good defensive stops, and a silly 5 second inbound call.
Down seven with 13.9 seconds left, Jack was fouled on a three point shot, and hit all three FTs.  Immediately following, the Magic committed a five second inbound turnover.  Dion had been ABYSMAL inside all night (to quote Kevin Hetrick just minutes before the comeback, "It's frustrating that…with Orlando's rim protectors as Jason Maxiell, Andrew Nicholson and Glen Davis, that Dion Waiters has 3 shots at the rim and four free throws.  Two shots at the rim were on fast breaks, and two free throws were thanks to a hand checking foul"), but he drove to the rim for a quick two.  After getting fouled, E'twaun Moore, a career 84% FT shooter, who is shooting 90% on the season, promptly missed both shots.  With 9 seconds left coming out of the time out, Dion isolated at the top of the key, drove to his left and tied it with .6 left.  To say the least, this was unexpected.  Thanks to some stupendously bad play by Orlando, the Cavs headed to their fourth OT in the last five home games.
In overtime, despite not scoring for two and a half minutes, the Cavaliers managed to pull out a win against the Magic on some big Andy elbow shots and free throws.  Delly closed out the last minute with a couple of HUGE defensive plays, forcing an offensive foul on Big Baby and an out-of-bounds turnover on Afflalo, sealing the deal.  (side note – Delly also had a pretty cool forced jump ball on Big Baby in regulation, and won it.  Love that kid.)
That was just about the worst 47 minutes and 46 seconds of basketball I've ever watched.  It took the Cavs an OT to score 87 points, and they still shot 34.4% from the field.  Reread that – 34.4%!!!!!!! At least we can rest somewhat easy.
Really, though, has there ever been such a disheartening loss win?  Why was Dion so passive all night, when he was able to score with such ease those last 14 seconds?  How, in a game where Anderson Varejao had 25 REBOUNDS(!) did the Cavs score such few points and nearly lose this game?
Usually I do my good-bad-rest deal, but tonight we're bypassing.  Jarrett Jack was his usually inefficient self, taking 16 shots to score 14 points, TT was stable, if unspectacular (minus his 2nd Q buzzer-beating dunk – nice to see you remember how to finish at the rim, buddy!). Dion continues to astound us with his incredible passiveness/penchant for idiotic jump shots. He's so clearly got the talent to do amazing things.  For literally 47 minutes minutes and 46 seconds, I sat here dumbfounded at how this team could look so apathetic, slow, and just plain bad.  They were decent on D most of the game, but again looked gassed in the fourth, and couldn't buy a basket for their lives.
Maybe this is the turning point we've been waiting for; without their superstar point guard, the Cavs managed to rise to the occasion.  Ultimately, a win is just that – another notch in the left column.  But with so many glaring issues, was this win just too overshadowed by deficiencies?  Did the Cavs win, or did Orlando lose?