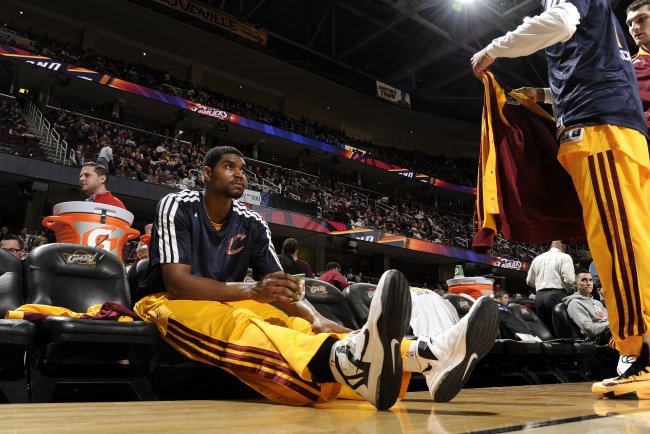 Here's former CtB editor Colin McGowan on Andrew Bynum, the Cavs' huge mistake. Included is the Amico tweeted nugget that the Cavs will not be trading Bynum, having found no takers, but will instead be releasing him outright.
Bynum's suspension was very abrupt, according to Jason Lloyd.
Bynum's locker hadn't been cleaned out yet at Quicken Loans Arena. Among the items left behind was a pair of headphones. He is also still part of the pregame introduction video. The team did not hand out his Fathead on Sunday, as was previously scheduled. They also did not hand out game-day programs, called "Tipoff Tonight," because he was featured on the cover. To make up for the Fathead issue, kids 14 and under received a certificate to redeem for future Fathead packs… Fond memories.
Scott Raab doesn't paint a rosy picture for Cleveland sports right now…
Kareem Abdul-Jabbar and Kevin Ding talk about the "free spirit" that is Andrew Bynum.
I empathized with Andrew in my Dear Santa… post, calling him one of my favorite persons in the NBA.  But the greater the disappointment, the greater the scorn.  Now I think the guy will go down with Albert Belle, Delonte West, and Shawn Kemp as one of the great mentally dysfunctional A-holes in Cleveland Sports history.  That's a pretty impressive feat to accomplish in four months, Andrew.  So long, and thanks for all the scowls.