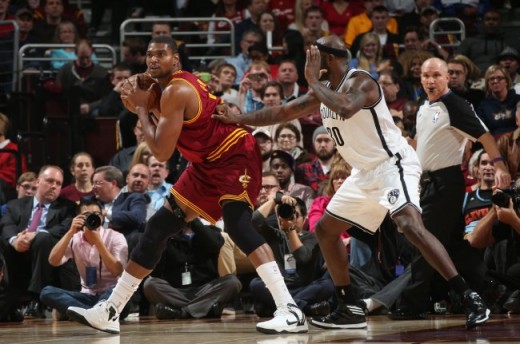 Andrew Bynum was suspended indefinitely and did not travel with the team to Boston.  Not a lot of details available currently.  The Andrew Bynum era has been: extremely down, then kind of up, then very down again.  Soon his contract becomes guaranteed for the remainder of the season, so this could be a harbinger of the end of his time in Cleveland.  We shall see.
So far this season, the Cavs offense has been 7.3 points worse per 100 possessions with Bynum on the court.  The defense suffered too, performing over one point per 100 possessions worse with the physically limited former all-star.  The faaaar end of the bench features a 23-year old seven-footer in Tyler Zeller that the team drafted 17th in 2012.  In limited minutes this year, he looks improved from last season.
Long story short, the loss of Bynum may be addition by subtraction.  If he is done with the Cavs, a best case scenario would be to package his non-guaranteed deal with a few draft picks and get something useful from a tanking or financially burdened team.  Again, we'll see what the next couple days or weeks hold.