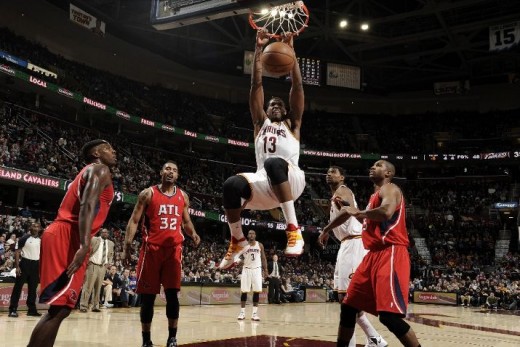 Due to general holiday weariness, no one signed up for a recap last night, so this will be short.  The Cavs lost a tough one to fall to 10 wins and 18 losses on the season.  They led 95 to 91 with two minutes remaining in regulation.  They led 108 to 105 with seven seconds remaining in the first overtime.  They led by five early in the second overtime.  Alas, the Wine & Gold never closed out the win though, as Jeff Teague hit a buzzer beater that rattled around the rim six times.
Kyrie finished with 40 points on 17 of 33 shooting, with 9 assists, 4 steals and 6 turnovers.  There were portions of the game where he was completely unstoppable, but also portions when it would have been nice to see more ball movement.  Tristan tallied 22 points on 66% true shooting, with six rebounds and two blocks.  Dion scored 20 points on 67% true shooting, aside a handful of nice passes generating buckets or free throws.  His five turnovers were ugly, but his plus-10 on-court / off-court was second best on the team…shockingly, the bench is better with Waiters around.  The team's defense was poor, and never got the stops needed to pull out a victory for the home-court crowd.
The team heads to Boston on Saturday, hopefully to right the ship and pull out a much needed win.