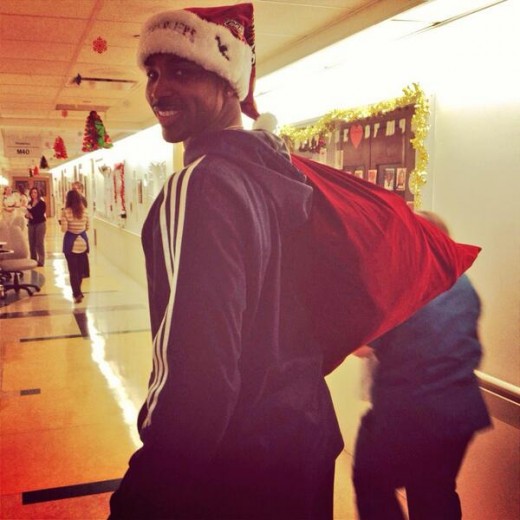 Merry Christmas and happy holidays, everybody, from all of us here at Cavs the Blog. Monday was Festivus, the day for the traditional airing of grievances. We spent most of the last two recaps gathered around the Festivus pole, airing those grievances. Now it's time to move on to more edifying holiday traditions. While we have spent a good bit of time complaining about the Cavs' play this year, we sometimes forget how lucky we are to have a pretty decent group of guys representing our team and the city of Cleveland.
The team presents the Cavaliers as a force for positivity in the Cleveland community. Just check out the Cavaliers in the Community page. Furthermore, something that seems to get lost in the way the media covers players and teams, is that these guys are people.  They are not a collection of stats and "measurables." In researching for this project, it's incredibly disappointing to realize how little information there is that doesn't have to do with points, assists, or rebounds. But we've done our best to find it!
So in the spirit of the season, we present the 2013 Cavaliers' team wish list: the list of things we asked Santa to bring the Cavaliers.  Lets hope they're sitting under the tree come Christmas morning!
Henry Sims: I have no idea what to get him, but his twitter feed did say he wanted to learn how to cook. So, here's Mark Bittman's: How to Cook
Everything: The Basics. Try not to burn down your apartment, Henry.
Matthew Dellavedova: He never plays a minute without his mouth guard.  We could get him something super snazzy, like an Aussie mouth guard, or a snazzy $200 custom mouth piece.  No, I say we aim higher. Dellavedova was probably the most underrated player in college basketball last year. Could Super'Dova be something special?  More than just a role player? I wanted to get him something on Steve Nash, to inspire him to similar greatness, but Nash is Delly's favorite player, and I imagine he has everything.  I'm thinking something a little more interdisciplinary.  That's right, to help Delly to continue to learn how to pass to where players are going to be, instead of where they are, I'm asking Santa to bring Delly "Ultimate Gretzky" a four DVD boxed set. That makes sense, doesn't it?
Anthony Bennett: What do you get the man who often seems unable to get out of his own head? How about a tale of a young, awkward, southern man who discovers his precocious talents, and learns to visualize and attack, in order to come one of the greatest players his sport has ever seen. Santa, please bring Mr. Bennett a copy of Frank Coraci's 1998 masterpiece, The Waterboy.
Carrick Felix: What do you get a former skateboarding maven?  Obviously, he can't skate board any more (contract restrictions and all). So, Santa, and EA Sports, it's time to bring out Skate 4 for the next Gen. consoles.  PS4, Xbox One…  Produce this game, already… for Carrick!
Sergey Karasev: Admittedly, it's just about impossible to find information on Sergey.  The man seems to exist as only as a prospect, a draft pick, a player, a contract, a coach's son, a collection of measurables and statistics.  Oh, and a pretty rockin' do.  Do I ask for a Yakov Smirnoff tickets? So Sergey can learn the difference between life in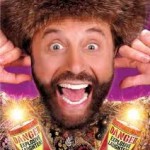 the United States and in Russia? I thought about some "finding yourself" books, but that seems really patronizing. So, Sergey, what better way to start filling out the holes in your personal profile than by getting out there and mixing it up?  And what better way to get out there and mix it up than by asking Santa for the "Our Town and All Around 2014 Dining Directory," a Cleveland coupon book!? It will save you oodles of rubles. Servers will love you, when you attempt to buy one entree and get one half off. Just don't forget to tip full price.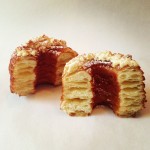 Tyler Zeller: Between baking for Collosal Cupcakes, and his penchant for hot Krispy Kreme donuts, It's clear that Mr. Zeller loves baked goods.  So let's give him a dozen of the latest in baked goods technology, the cronut.  Oh, and Santa, could you get Tyler some more playing time?
Jarrett Jack: What do you get the man who has the largest sneaker collection in the NBA? More kicks of course. For Jarrett, a pair of original Air Jordans in mint condition. They're a size big, so Santa says you'll have to wear an extra pair of socks.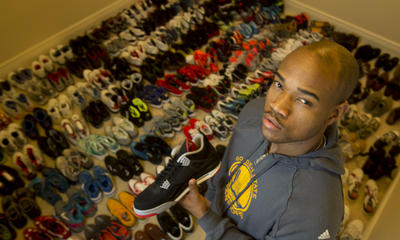 Earl Clark: Another guy who's hard to pin down… His Louisville profile lists his favorite food as Hamburgers.  Well, Cleveland's a good hamburger town, so let's ask Santa for a nice dinner in a swanky joint.  After much research, I've decided to go with the house burger from Tremont Tap House with white cheddar, lettuce, tomato and bacon (and house fries).  And since it'd be a travesty to go to a gastropub without getting a brew, let's get Earl a Clown Shoe's Hoppy Feet for some extra spring in his step.

Alonzo Gee: I'm really tempted to make an Alabama Sugar Bowl comment here, but that just seems mean.  So, judging from a random Twitter comment, Gee's a DeNiro fan.  St. Nick, this autographed boxing glove from Raging Bull should do nicely.
Tristan Thompson  The smoothest cat on the Cavs… The man with the million dollar smile… He's made no secret of the fact that he someday wants to get into broadcasting.  His
pre-season interviews, and his recent stint on NBA TV prove that. What does a man with a golden voice, and a wardrobe like this need?  A golden microphone, of course.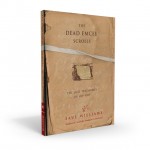 C.J. Miles: Erstwhile hip hop artist, lover of words, and an enigmatic soul: C.J. is hard to buy for.  Last year we asked Santa for a video game.  This year, I'm thinking something a little more soulful. I am looking for something that says, hip-hop, literature, introspection… No, not Will Smith's children's book. Santa, let's try The Dead Emcee Scrolls: The Lost Teachings of Hip Hop by Saul Williams. Here's chapter 3.
Here it is! The contents of a balled-up fist. All the

density of matter could never add up to this. Here's

the secret of energy transferred by a kiss. Yes,

the secret of eternity, the secret of bliss.

And the stars: the rings of Saturn; fiery Mars; all

the jet-propelled philosophies of Venus in Furs. All

the pussy you can handle from a poet that purrs.

Chillin in a furry Kangol and some suede Timbs

with spurs.

(arches back to hiss-story. Afternoon nap-py words.)
Mike Brown: What do you get the man who always seems controlled, calculating, cajoling? Mike Brown is certainly a very intelligent man who has changed the way defense is played in the NBA, and he shouldn't have to put up with the lack of respect he gets from some Cavs fans (myself included).  He doesn't make the ball go in the basket, and there's only so much he can do to motivate millionaires to play hard.  Some part of me always thinks that he's  too gregarious, too humble, too decent. Sometimes I think he needs more of an edge, more of a "you don't want to **** with me" vibe — something to scare the crap out of those kids he coaching. I was thinking of some kind of t-shirt, but MB doesn't seem like a Hot Topic kind of guy. A Buffalo Scrotum water bottle? Yeah, no.  A pirhana tank? Ugh. A Face tattoo? That could go horribly wrong. I got it. Nothing says badass like a tiger. Look what that it Did for Mike Tyson in the Hangover. MB wouldn't even have to get the face tattoo. That's right Santa. I want you to set up Mike Brown with a live tiger. Ok, maybe an ocelot or a serval would work. Nothing strikes fear into a player's heart like a coach's office that has a big, carnivorous cat roaming around behind the plexiglass.
Editor's note: Santa, Nate might have been getting a little punchy at this point. Please do not risk your life and the life of the Brown family with the delivery of a wild animal.  Why don't you just get Coach Brown a nice suit or something?
Andrew Bynum: 'Drew is one of the most enigmatic sports figures of the 21st century. Rumors persist that he hates basketball, that he only plays for the money — that he is aloof and elusive. I just get the feeling that he's smarter than most people, a veritable autodidact. I get the feeling that he'd prefer to play basketball at the same level, just without the cameras. His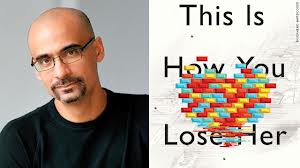 struggles be damned, he's one of my favorite people in the NBA. He won a championship with Phil Jackson. Let that sink in. He won a championship with Phil Jackson. I think he'd be a fascinating guy to get to know. I'd be introspective and somewhat detached too if I was 1500 miles and 40 degrees from that level of basketball, just a few years later. What's that got to do with Christmas?  I don't know. What do you get a guy like that? Who knows.  I'd like to get him a journal — to write it all down.  But that would be more of a gift for me. Supposedly, Phil got him into a Dominican-American, pulitzer prize author, Junot Díaz.  This is how to Lose Her, is Díaz's new novel. Santa, I hope that's something, that Andrew would like.
Kyrie Irving: Another quiet, introspective seeming fellow, Mr. Irving seems to have a serious interest in film: writing and directing all of his own Uncle Drew commercials. Santa, please bring Mr. Irving a tablet with a digital copy of every film on Martin Scorese's Film School list.  Many of these films seem in Kyrie's wheelhouse: films that take risks, and are daring.  Though some of them seem a little old now, and I don't see much from the 21st century, they're definitely a start for any aspiring film-maker.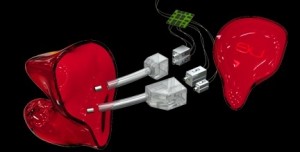 Dion Waiters: Dion seriously needs something to tune out all the BS, and any discerning audiophile knows Beats are a ripoff. May I propose a serious piece of audio hardware? That's right. $1400 ear buds: The Ultimate Ears 18 Pro Custom. That may sound like a lot of elf-hours, Santa, but these are custom molded to the buyers' ear, and they have six speakers in each bud.  And Santa, Dion has a lot of crap to tune out.
Anderson Varejao: Last year, I asked Santa for an all-star berth, and he didn't exactly deliver.  So this year? Something much simpler. We all know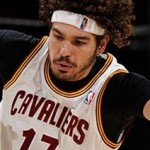 that the Cavs latest malaise is directly related to Wild Thing's whiskers. If he doesn't do something about that Benicio Del Toro he's got growing on his face, the Cavs may never be good again. There's a tradition in my family that grandpa always gets a can of Barbasol and a box of chocolate covered cherries.  Well, Santa, I want you to give my Dad's shaving cream to Andy, and I'll send the razor.
Chris Grant, Dan Gilbert, and Cavs fans everywhere: There's nothing Santa can give you that can ease your trepidation or your fear, so just relax.  Let it be. Give things time to percolate. It's just basketball. Things will be just fine. It's Christmas. Enjoy your holiday. In the mean time, I don't need Santa to give you one of the greatest aural masterpieces, ever.  I just need Youtube.  Let the greatest Christmas song to feature a guy in a top hat handling a snake, ease your mind and let you realize what's really important: big hair and whistling.  Oooh Yeah… Merry Christmas, everyone.