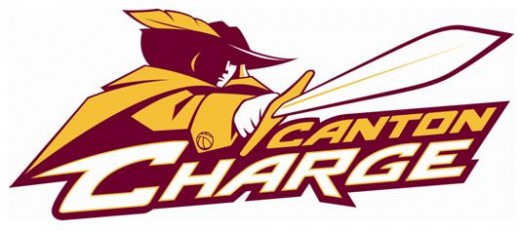 The early D-League assignments from the Cavs roster have been Sergey Karasev, Henry Sims, and Carrick Felix.  We will see how the season progresses as far as their use of the Charge, but hopefully Tyler Zeller and Anthony Bennett see time in Canton*.
Perhaps Zeller is learning a ton and progressing as a player, just by seeing his teammates in action and watching film with them & the Cavs coaches.  My guess though is that better development would occur in the ummm…Developmental League, where he would actually get on the court.  It seems to make more sense to have Henry Sims sitting on Cleveland's bench as the 12th man, and the 17th draft pick from 2012 seeing playing time and focused on improving.  The Cavs invested a solid draft slot and millions of dollars in Zeller, so a strong push should be given towards turning him into a really solid rotation big.
How much can a positional coach cost, relative to a team's investment in a player?  Send Tyler to Canton; assign a coach to his development; work on his jumper and some post moves; continue working on a strength and conditioning regimen; then when Bynum or Varejao is unable to play (or traded this year or next), ideally Zeller is molded into a high quality, low cost backup center.
With Anthony Bennett, spending one month working on physical conditioning & explosiveness, and getting some on-court run would have to pay benefits.  The same coach could work with him and Zeller.  With Bennett, give him a personal chef, too…return him to being a lean, mean dunking machine.  Seeing him get minutes with the Charge could prove much more beneficial than Carrick Felix.
Certainly the Cavs know much more about developing players than me, but it seems a shame that two recent first round picks, one approaching his 24th birthday, are buried at the end of a bench.  The Charge have a back-to-back against Fort Wayne next Saturday and Sunday, let's see what damage a Zeller-Bennett front court can do.
*This comes up periodically, and Cory Hughey mentioned it in Friday's comments.  I decided to give it "headline" status.