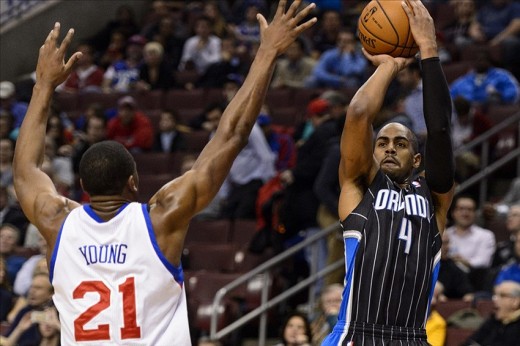 Trade season started early this year, with the news that Toronto has shipped Rudy Gay to Sacramento.  Starting Dec. 15th, players signed this last summer will be able to be traded. Then, the trade market will really heat up.  In the spirit of the season, we've decided to throw some trade ideas at the wall to see what sticks.
Robert Attenweiler:
First off, let me make one thing perfectly clear. This Cavs team is no better off adding the marginal likes of Evan Turner, Iman Shumpert or Luol Deng if it means parting with Dion Waiters, a player barely two months into his second pro season. We can be unaroused by the way this roster has been constructed and the decisions that have gotten it there, but, in this case especially, different does not equal better.
So, I approached thinking about trades with two main caveats: 1.) The Cavs should not trade Kyrie, Dion or Tristan Thompson because a.) nothing about their individual play, or that of the team as a whole, this season would net the Cavs much of value in return and b.) I'm still not for keeping the baby, even as we strain out the bath water. And 2.) Their main weakness that they should try to address is their quality at small forward.
The problem, at this point in the season, is identifying which teams are definitively out and which are still kicking. That picture is muddier than we thought when we geared up for the season. Still, here's three I'd consider:
The Cavs send PG Jarrett Jack to the Portland Trailblazers for SF Dorell Wright and PG Mo Williams. The Blazers, suddenly looking like they could be in it to win it, decide they want a little more versatility and playoff non-suckitude from their backup point guard. Getting rid of Jack would help fix the contract Chris Grant gave out when he still thought Kyrie and Dion could play together and nets the Cavs two shooters in Williams (39% career from three) and Wright (37% career from three). Williams would also be the perfect point guard to play in the second unit with Waiters, whose ball dominance and drives would free Mo to just spot up and let fly.
The Cavs send two future second round picks to the Nets for Alan Anderson. Not a sexy move but, again, it helps get some better shooting on the wings for Cleveland.
The Cavs send Alonzo Gee, Tyler Zeller and a second round pick to the Utah Jazz for SF/PF Marvin Wiliams and two future second rounders. In 26 minutes a night this season, Williams is scoring just over 10 a night, going 46.8% from the floor (40.7% from three). His length at 6-9 and ability to knock down open shots makes him an ideal Mike Brown SF. He's essentially what Brown wanted Earl Clark to be.
Kevin Hetrick:
Who would have thought that writing a couple hundred words on a possible trade would be so hard? Since the first reports of "trade rumors in paradise", the following things occurred: the Cavs won three of four, two on the second night of back-to-back, all against possible playoff teams; Dion Waiters offered one of his strongest 5-game stretches in the Wine & Gold; Andrew Bynum went from liability to strength; Tristan Thompson looks like a nightly 15 & 15 threat…the world is a little different than two weeks ago. Obviously the initial rumors focused on Waiters, but my mind also gravitated towards dealing Bynum. Could his non-guaranteed deal plus draft picks bring back something interesting from a team looking to tank or cut costs? One week later, that sentiment feels like ancient history. I could always offer a preposterous trade centered around Kyrie, Chandler Parsons and Jeremy Lin, but would even I be taking myself seriously?
This is also made difficult by the fact that newly signed free agents can't be traded until December 15th…every time I looked at ESPN's Trade Machine, half the players are unavailable. So in lieu of an actual trade, as a concept, I like reaching out for ball-moving, sweet-shooting small forwards. Mike Dunleavy was my preferred free agent target to fill that role this summer. Maybe a deal including Alonzo Gee and a second round draft pick or two could be swung for Dunleavy; the Bulls hopes and goals for this season have certainly changed with the Rose injury. They can cut salary (Gee is non guaranteed next year) and gain a decent, low cost draft pick (Cavs own Orlando's pick this year, as well as their own). The Bulls routinely make pretty good use of those picks in the 25 – 35 range of the draft. Dunleavy is working on his fourth consecutive season of shooting 40+% from three with at least a 1.5 to 1 assist to turnover ratio. He would be a really nice fit within the Cavalier rotation. Plus, he's tall. Mike Brown loves tall wings.
Patrick Redford:
As previously noted, I am bearish on the prospect of most trades. This isn't exactly about what the Cavs need, but more about value and deflation. Kyrie is having an awful season, Tristan is in the midst of a real solid stretch but has yet to show consistency, and Dion's off-court issues could be leveraged in any negotiations. I'm not sure that the trajectories of a lot of Cavs players lead to fair return. That being said, almost every Cav is on a fairly affordable contract, which eases any hypothetical trade. Cleveland is (as of this writing) the ninth seed and only two games out of the playoffs in the brutal Eastern Conference. Their record and nice week both point toward an effort to improve this team for an assault on the playoffs.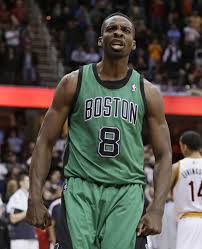 Thus Andrew Bynum and Kyrie Irving probably aren't going anywhere. If you want to make a deep run and solidify by playoff time, you don't trade a reigning all-star or your mountainous center, especially when that center is starting to play like he has knees again. Seriously, watching Hickson try to guard him was delightful. For a team that struggles to score, having a skilled post scorer as a rock is huge. Everyone else is a candidate. I could see Tristan or Dion or even Andy being prized away for the right price. I'm not sure who it would take to pry these guys away from their teams but Cleveland would benefit from the acquisitions of: Arron Afflalo, Ronnie Brewer, Jeff Green, or Terrence Ross.
If Boston is serious about tanking, a Green for Bennett (plus fodder. maybe one of the stockpile of picks?) would make sense for both teams. Unless Bennett starts showing real improvement soon, there is no chance this happens, but it would make theoretical sense for both teams. Cleveland adds a quasi-star and Brad Stevens gets a chance to mold a misused and seemingly broken Bennett. The salaries are close and Green could fill the void at SF and play the role of floor-stretching four in lineups with Bynum.
Nate Smith:
If the Cavs really want to take a big step forward this season, they need to think about dangling their biggest asset: that's right, their 2014 first round draft pick: a golden ticket in the most stocked draft since the Pistons took Darko Milicic. What is too low of a protection to put on this?  Top 3?  Top 5? To complicate matters, getting a wing will give Cleveland a logjam if they're able to lure LeBron James back to Cleveland next summer.  The solution? Go after a player who can multiple positions. Here's a few ideas with that in mind.
Wilson Chandler is still recovering from an injury, a recurring trend for him.  But when Chandler does play, he's effective. His 2013 numbers: .462/.413/.793, 13 points and five boards in 25 minutes a night. Despite his mediocre shooting numbers before last season, Chandler is a good two way player who has posted positive APM numbers from 2009-2013.   Chandler's deal is an affordable $6.3 million this year, $6.8 next year, and $7 million in 2014-2015 (with only $2 million guaranteed).  Basically, he's an average offensive player who can get hot in streaks, and a good defensive small forward, who can play 3 positions in a pinch.  He's not worth a 2014 first rounder, but he's probably worth a 2013 first rounder.  Cut losses on Anthony Bennett, and see if Denver would be interested in a straight up deal.
Ersan Ilyasova is languishing in Milwaukee right now, posting an 11.41 PER, but the last two seasons he was among the league's best floor stretchers, shooting .455 from three in 11-12, and .444 in 12-13.  His contract isn't pretty.  He's due $7.9 million this season, and each of the next two, which is probably a deal breaker.  But he's a player that APM loves, posting a 6.02 APM in 2011-2013.  Cleveland could probably get him for expiring contracts, and maybe one of the million second rounders they have in the future.  Irsan can play either forward position, and is only 26.  Earl Clark and Tyler Zeller would probably make it work, but a third team might have to get involved because of Milwaukee's inability to add players. (They're already at 15).
Utah's Jeremy Evans is playing out of his mind right now with a 22 PER… and he can do this. But the 26 year old from Western Kentucky is an unrestricted free agent after 2014. No, Evans doesn't shoot threes, but he's a D and D player: defense and dunks, and he's expanded his range out to about 22 feet. His TS%?  .663. Would a future first rounder get him? What about the right to swap Cleveland's 2014 first rounder for Golden State's, which Utah has the rights to. OK, that's too much. What about Anthony Bennett?
The Pièce de résistance, Thaddeus Young: one of the most underrated two way players in the NBA.  He can opt out after 2014, and given how underpaid he is, he probably will. But Thad can play either forward position and can score in a variety of ways: spot-ups, post ups, pick and roll finisher, and he can rebound and defend.  Philly is $10 million under the cap, and has no need to trade him, but why pay Thad just to be mediocre?  Cleveland should swallow hard and trade Bennett, Earl Clark, a top 3 top 5 protected pick, and/or the right for Philly to swap picks in one of the next three drafts. It's a bold move, to be sure. I am ready for the rotten tomatoes.
Mallory Factor:
I was going to make my Kevin Love dream trade (because I've been pushing it for years now), but one, that's a pipe dream at this point; and two, the trade below makes way too much sense. So… Kaboom! That's the sound of the Raptors blowing it up. Big time. Adios Rudy Gay, hello John Salmons, Greivis Vasquez, Patrick Patterson and Chuck Hayes. But with Toronto fans' sadness can come Cavalier joy – it's fair to assume anyone and everyone on the Raptor roster is in play.
Question: What's the most glaring weakness of the Cavs' roster? Answer: There's a big, fat, huge hole at the three. Luckily the Raps have the perfect fit: DeMar DeRozan. Half-decent three point shooter? Check. Passable career numbers from the field? Check.
Competent defense? Mmmmhm! Really, DeRozan is a perfect fit for this Cavalier team. He can play with or without the ball, is young but not too young, and is primed for a breakout after being on a sand-pit of a roster for four years. And with the A-bomb Gay trade, it's looking like he can be had for below market value.
The Trade: Cavaliers receive DeMar DeRozan and Austin Daye (who has been horrible, but also criminally misused). Raptors receive Earl Clark (after the 12/15 deadline), Sergey Karasev, Alonzo Gee, and a bevy of picks (Cavs 2015? Kings' pick? Grizz pick? Heat pick? Some combo of those…)
Everyone wins, right? Cavs add the swing of their dreams (with an incredibly fair price-tag to boot) while getting rid of misshapen pieces while the Raps get to dump salary and collect picks. With regards to the Cavs 2015 pick – it's time for the team to bet on themselves. Stockpiling picks is no longer helpful. If they're not good by 2015, it'll be time to blow it all up anyway. (Side note – I considered swapping Bennett for Clark, but I really don't think Toronto takes that deal.)