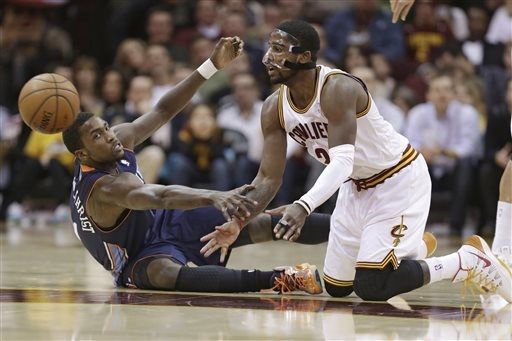 The C:TB mansion is aflame. Nate is passed out, face-in-the-dirt on the front lawn, and Patrick is still shuddering, wild-eyed, occasionally murmuring something incoherent about "The Wet, Black Noise." I may never learn what horrors befell my staff while I was out buying skirt steak and face wash at Jewel. In lieu of a recap—I must tend to my staff!—this excerpt from Ottessa Moshfegh's "Bettering Myself" must suffice:
I'd been up on bad cocaine and drinking for days. I'd roped a few men back to my apartment and showed them all my belongings, stretched out flesh-colored tights and proposed we take turns hanging each other. Nobody lasted more than a few hours.
Kyrie Irving finished with 18 points on 5-for-16 shooting. Hold each other close tonight, friends.