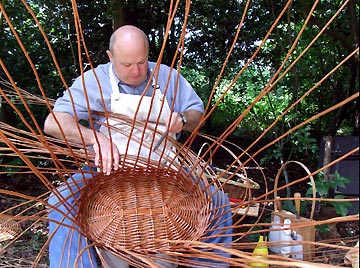 Overview: The Cavs put themselves into a hole against the Milwaukee Bucks thanks to communication issues on both ends of the floor, but Kyrie Irving dug them out of it with great play late in the fourth quarter. He then let the game slip away with two turnovers and a missed three on the Cavs' three final relevant possessions of the game. In other news, embattled #1 overall pick Anthony Bennett made his first NBA field goal on a pick-and-pop 3-pointer from the top of the arc. It was his only basket in the game.
Cavs-Related Bullets:
ANTHONY BENNETT IS ON THE BOARD, LADIES AND GENTLEMEN! In the first half, Bennett stepped out on a pick-and-pop, lined up a three, and let it fly. The ball escaped Bennett's gravitational field and found its way into the basket. Considering that Bennett's first 3-point attempt of the game nearly cracked the backboard, it was good to see him finally make one. That said, his overall game looks less like "A #1 overall talent going through growing pains" than "A school bus fire." He's clearly pressing, and shot the ball almost instantly every time he touched the ball, to limited success. After his triumphant three, Bennett tried to get his confidence going, but the results were a 5-footer near the basket that somehow missed by a foot and a 20-footer that the backboard prevented from causing serious harm to a spectator. Defensively, he's trying to be a Mike Brown show hard-and-recover power forward, and he did manage to cut off the ballhandler on pick-and-rolls, which is refreshing to see after suffering through the Antawn Jamison era, but didn't show the ability to properly recover back to his man — on two consecutive possessions, John Henson was able to get a layup and a deep post-up after setting the screen, and he turned both into points.
Bennett is putting Mike Brown in a tough situation — the only option is to stay the course, and he's going to have more motivation to get in shape on the court than he would if he was being "eased back" from his shoulder injury, since he clearly didn't hit the stationary bike that hard when he was sidelined by his shoulder, but right now he just looks pathetic out there.
Good game for Varejao, if an odd one to see — when Varejao was at his best, he was a hybrid player — he was a show-and-recover 4 on defense, and a slashing pick-and-roll 5 on offense. Now he's finding success picking and popping as a 4-man offensively, and trying to hold down the post on defense. He's quite competent in both areas, but he's not playing to his true strengths. The question is whether Varejao is playing out of position due to the personnel around him or because all those years of being the Wild Thing have slowed him down a bit. If it's the former, the Cavs' best chance at the playoffs is probably extended Bynum/Varejao minutes when the former is healthy enough to play them.
Speaking of Bynum, not a great game for him. He was rushing his shots offensively, and looked stuck in the mud on defense. The attention he demands offensively has generally led to good things happening that don't show up on the box score for the Cavs this season (put-backs after Bynum misses after getting doubled, et cetera), but tonight his ugly box score line pretty much summed up his game.
The biggest issue that I saw tonight is that the Cavs' offense looks like five guys with five different ideas of what's supposed to happen. The only plays that looked like solid offense were pick-and-pops that led to Varejao jumpers, and while he was money with that shot tonight, that's not an offense that's going to take you very far. Everyone, up to and including Kyrie (this was a game where you look at the eight assists in the box score and say "really?"), looks like they have tunnel vision to some degree out there, and I'm not sure what the team is trying to accomplish as a five-man unit offensively. Considering that the defense hasn't been able to execute Mike Brown's flood-and-recover system yet, it hasn't been an auspicious return for Mr. Brown, and I say this as his biggest fan on the planet.
On the defense — the main issue is that the Cavs aren't stopping the ball at the point of attack, which makes it hard to set up any kind of defensive scheme. Kyrie and, to a lesser extent, Waiters were getting dusted off the dribble almost every time, the paint was far too available to the Bucks' guards, and the Milwaukee bigs did a good job of finishing when the Cavs were forced to break off of their defensive set and react to the penetration. Nate Wolters should not be getting into the paint at will, because he is Nate Wolters.
Now, onto good things! They happened! Kyrie had tunnel vision, but Kyrie with blinders on is still pretty darn good. Drives to the basket, step-back threes, threes off the dribble from 28 feet, moments where he somehow kept his dribble without having room to breathe and kept the play alive, everything. The only issues were that he had possessions where he flat-out wasn't looking to make a play, or at least couldn't create one. Kyrie went 10-20, but I'd say at least four or five of his misses were on shots that simply had no business being taken in the first place.
Dion Waiters is a sixth man. That's what he played in college, that's what he should be playing in the pros, and that's my stance on that. (I'll hold off on saying "And that's why Victor Oladipo should be the starting shooting guard" until January.) Off the top of my head, he had one catch-and-shoot three where he actually looked like he was a shooting guard playing off of Kyrie, as well as a nice drive set up by a hockey assist getting his defender a step out of position. That said, he showed serious flashes Wednesday. His first step, going either left or right, is flat-out filthy, and he was able to blow by his man time after time on his way to 21 points on 7-13 shooting. (And again, a few of his misses were on off-balance, contested jumpers that he simply shouldn't be taking in a crisp offense.)
C.J. Miles has been great off the bench. His athleticism puts pressure on, and the confidence he has in that gatling-gun lefty stroke reminds me (a bit) of Michael Redd, who officially retired before the game. If you remember, Redd was the Ohio State player who spurned the Cavs' offer to be LeBron's wingman for more money and #1 status with the Bucks, which led to the Larry Hughes era. I HATE YOU MICHAEL REDD. Just kidding, he was a class act and beautiful to watch on the offensive end of the floor.
Bullets of Randomness:
I watch Cavs games with the opposing team's local broadcast team. It's not that I have anything against Fred and AC, I just like to get different perspectives. A game I like to play is "when will the opposing broadcasters mention that Tristan changed his shooting hand?" On Wednesday, it came at the 7:44 mark of the 1st quarter. If someone wants to make a supercut of this, it would probably be a good idea, because I guarantee you it'll happen every game.
Ovinton J'Anthony Mayo, who was my classmate at USC but is somehow a year and a half older than I am, had a "tip your cap" game. He plays like Kyrie with the parking brake left on — he can flow from a drive into a shot at any time, and if he's making his shots off the dribble, there's not a lot you can do. He went 6-7 from deep against the Cavs, with a lot of those shots coming off the bounce. Good on him. Oh, and Gary Neal made a bunch of ridiculous shots as well. It was just sort of the Bucks' night offensively, which is what they needed to win with so many of their best players unavailable.
The little things are the big things: in a razor-close game, the Cavs gave up a technical free throw on a delay of game violation, and Dion missed five of his 11 free throws. That's a Dwight Howard performance, and it mattered.
I really like John Henson — svelte, athletic, hard-nosed, knows his game, works for position, and has great touch with his left, which is somehow not his shooting hand. People have mentioned this before, but he might want to go to the Tristan Thompson/Inigo Montoya school of free-throw shooting.
NO GIANNIS? I WANT A REFUND.