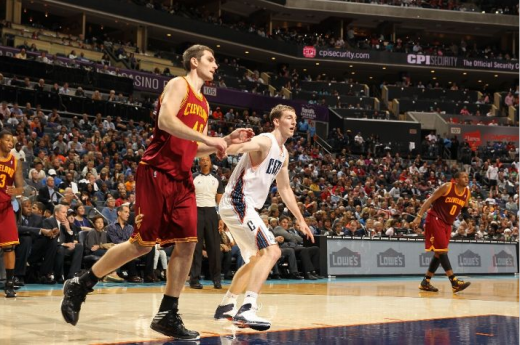 Well, that wasn't fun.  Cleveland gave up 17 fast break points, due in part to their 17 turnovers.  Clark, Varejao, Waiters, Gee, Bennett, Bynum, and Zeller combined to shoot 3 of 27.  That is almost unfathomable.  Kyrie was 7 of 17, didn't make a three, and missed 3 of 5 from the charity stripe.    That isn't tipping the scales the Cavs' way either.  Besides Kyrie and Jack, the team dished four dimes, as the squad assisted on less than half their field goals.
A few bright sides existed, for one, Tristan netting his first double-double of the season…and he did it with malice.  Finishing with 21 & 11, he sweetly stroked nine of ten from the line.  Next season for Thompson; blind folds at the charity stripe.  Jarrett Jack, and especially CJ Miles, continued to look like a badass, bench guard combo.  They combined for 37 points; Miles netted 22, along with 5 rebounds, 3 steals, and a team-best +6.  Only he and TT finished plus for the game. 
Anyways, it's tough to win when shooting 38% and turning the ball over frequently.  I'll elaborate tomorrow.