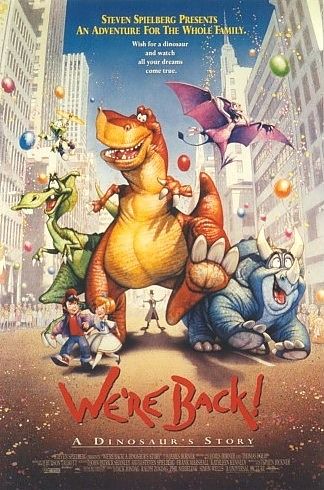 Whoa baby!  It's October!  And you know what that means…Basketball!!!!  Sure, it's preseason, and sure, a bunch of roster fill played nearly the entire fourth quarter.  But we've been without basketball for months, so I'll take it.
And boy oh boy, the Cavaliers did not disappoint.  The Cavalier starting 5 outscored Milwaukee's 50-27 and the team showed clear improvement on the defensive end, holding Milwaukee to 37% shooting (largely augmented by the fourth quarter bench-fest).  While there was (unsurprisingly) no Bynum appearance, the game did mark the return of a healthy Anderson Varejao, the unveiling of a right-handed TT, the first taste of NBA for three Cavalier rookies, including number one overall pick Anthony Bennett, and a slew of free agent intros, all of which came across as mostly positive.
The Good
Tristan Thompson's Right Hand:  No one could've expected THIS kind of improvement, right?  7-10, strong finishes, a certain confidence that had been lacking in the past, and even a fantastic ally-oop finish thanks to a great Kyrie pass (a realization of all our dreams?)  Simply put, Tristan looked great on offense.  If this is what we can come to expect, I'm beyond thrilled.  Now lets get cracking on his post D!
Kyrie's D:  Yes, it's still got lots and lots and lots of holes, there was a certain effort on the defensive end that had, shall I say, been lacking in the past.  On one specific instance Kyrie got beat from the top of the key by Brandon Knight but, instead of giving up and allowing an easy score, stayed with his man, chasing him down for the steal.  It's this kind of effort that, when applied consistently, will lead to huge improvement on the Cavs
The Cavalier D in General:  Seriously though, beyond good man D from Kyrie, the entire team showed vast improvement, rotating off of men properly, defending their assignment through the shot, and putting in FAR more effort than Cavalier fans are accustomed to.  I figured Mike Brown would leave his mark on this team, just not this quickly.  And how impressive was Dion?  Awesome.
Anderson Varejao's Everything:  Sure, he didn't shoot particularly well, but gosh darned I missed Andy!  In just 21 minutes Andy managed 10(!) rebounds, including four on O.  In addition, he was his usual disruptive self on D and smart, court-conscious self on the other side of the ball.
Karasev's Passing:  It's the little things in life that make life worthwhile, and one little thing that stood out to me was Karasev's court vision and passing-smarts, especially on a brilliant ally-oop to his fellow rookie Bennett.  Maybe my expectations were a little too low, but Karasev looked far more polished on offense than I imagined he would
Jarrett Jack's Presence:  It's already pretty clear that Jack was the kind of vet leadership the Cavs needed.  The guy is a consummate pro; the kind of player who will shake off a bad shot and immediately make an impact on the next play.  Glad he's around.
CJ Miles On O:  We pretty much know what to expect here, right?  Sometimes he'll look like this and we'll all smile, and other times he'll lay a giant egg and we'll all pull our hair out.
Kenny Kadji:  Uh, who?  The highlight of the fourth quarter, Kadji showed incredible athleticism, good shot selection, and heads-up court vision.  Kenny even appears to be a decent defender, closing out on his man and playing with toughness.  One or two more games like this and I think we've found our 13th man.  Or at least a nice D-League option.
The Bad
Anthony Bennett:  Sure, we knew he couldn't defend Nate's daughter after a hardcore coaching session, but I figured he'd be a little more precise on offense.  Bennett, who went 2-12 from the field and 3-8 from the line, showed definite athleticism and explosiveness, but his shot selection and touch were both lacking.  He's definitely a supremely talented player, but he remains very, very raw.
Dion's Shot Selection:  I'm going to keep this short – 4-11 isn't good, especially given Dion's supposed time spent this off-season improving his game.  I still flinch when he shoots the ill-advised step-back jumper.
Dion and Kyrie's Lack Of Off-Ball Movement:  One thing I watched for and was disappointed in was the lack of off-ball movement by Kyrie and Dion.  We've all acknowledge how important that facet of the game will be to the growth of Cavaliers, since both players are currently better with the ball in their hands.  Lets hope we see more and more of it as the preseason goes on.
The Rest

Earl Clark:  He was…um…fun?  Or Cool?  This was definitely a very Earl Clarkian game.  I can live with it.
Carrick Felix:  Against the bench bunch, Felix looked like a definite pro.  He's a decent defender and didn't take any abysmal shots.  He'll probably spend a lot of the season in the D-League, but there could be some Danny Green-type potential here.
DeSagana Diop:  Welcome back!  Now get out.
Dion Waiter's Dunk:  I couldn't find the video, but Thanks to commenter Jake for finding the video!  http://www.sportsoverdose.com/video/dion-waiters-orders-up-a-slam-2.html  WOW.  Every time Dion does something like that, I remember why I love his potential so much.
Basketball is back, folks.  And I couldn't be happier.