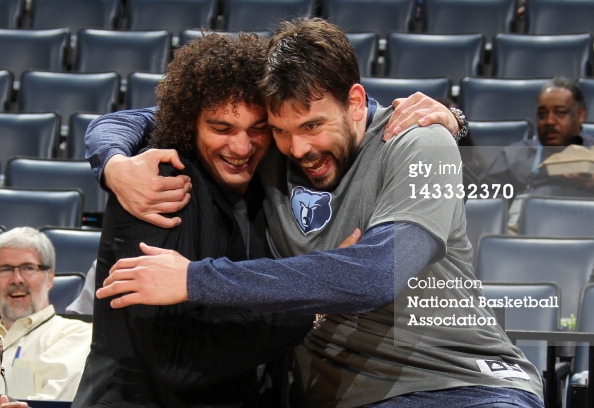 The Plain Dealer's Terry Pluto starts us out with some fantastic Cavs chatter, here.  First and foremost, Anderson Varejao has been cleared for Cavs training camp.  That is great news.  Secondly,
The Cavs top draft pick, Bennett has been in town. He is working out, playing some half court basketball with his new teammates. He appears fully recovered from his shoulder surgery and is expected to be ready for the opening of camp. The other players have been impressed by Bennett's mid-range shooting touch and his quickness driving to the basket for a 6-foot-8, 250-pounder.
Cavs great, Campy Russell, will be enshrined in the Ohio Basketball Hall of Fame come this spring.  Cavs.com has the story, here.
From the stuff we can't believe we missed files, there's this unbelievable picture of Tristan Thompson from Instragram… (after the break)
—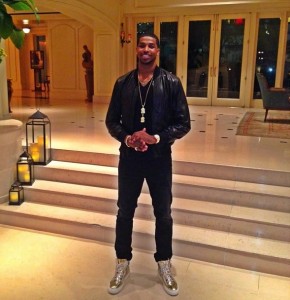 Also, Dion Waiters wants you to tell him what Cleveland charity to support during the 2013 season.  Go here to submit, in 350 words or less, why your charity of choice should be chosen by Dion Waiters' Focused on the Future Foundation to support during the 2013-2014 NBA Cavaliers season.  He'll be selling T-Shirts, committing to a fundraising appearance, and donating 30% from his charity events this year to the chosen organization.  Very very cool idea by Dion.  He really is a saint.
Kyrie Irving's been having an awesome summer, from arranging workouts for the team on the west coast, to traveling to Australia, to putting in the work on the versaclimber…  But this video of Kyrie, Al Horford, Luol Deng, Thabo Sefolosha, Serge Ibaka, Cedric Ceballos, Doc Rivers, Dikembe Mutumbo, and others NBA family members is truly inspiring.  In it, they visit Johannesburg for the 11th incarnation of, Basketball without Borders: Africa.
BWB not only focuses on improving basketball skills through drills, daily scrimmages, and tournament play, but also includes daily life-skills seminars, in partnership with Hoops 4 Hope and UNICEF, on topics such as leadership, character development, gender equity, and HIV/AIDS prevention and education.
The page also includes a recap of the five days of the camp, and is a general confirmation that Kyrie Irving is awesome.
In recent Plain Dealer news, Mary Schmitt Boyer confirmed that, no, Chris Grant is not on the hot seat.  She also recently profiled Carrick Felix and his one time desire to be the "next Tony Hawk."  Felix mastered the art of skateboarding over 10 years, before finally putting it away during his sophomore year of college.  After that he turned his attention to the books, earning bachelors degree in communications, and a masters degree in liberal arts and sciences from ASU.
Jason Lloyd had some fuzzy details of the Cavs' bizarre plan to, "place season-ticket holders' names on the apron of the court."  That just sounds like a bad idea.
Finally, Tristan Thompson's first instragram video, in which he's flowing about Randy's Patties in Toronto, is here.