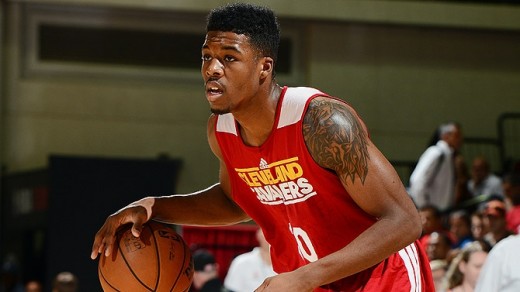 ESPN is progressing through the NBA's top-500 players.  Currently, the countdown includes the bottom 200.
Of Cavs at this point:
Carrick Felix resides at 472.
Sergey Karsev finds himself 314.
That's it; so ESPN's conglomerate of experts deems 11 Cavaliers as legitimate NBA rotation players this season.  Glad to hear it.
In other news, Anthony Bennett returned to unrestricted 5-on-5 play this week.  He "needs to get in much better shape", a story that Colin intends to watch very closely.
Finally, Terry Pluto reports that Cleveland is "in no rush for (Bynum) to play early in camp"; a little tidbit in what is certainly the foremost saga of the preseason.  Fingers crossed…