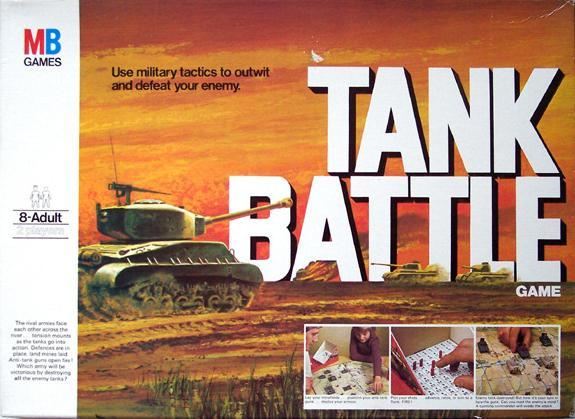 We need a name for the tank-off that will be the bottom third of the NBA this season.  "Wince for Wiggins?" "Subdue for Andrew?" "We won't be sorry if we get Jabari?" "Forfeit for '14?" "Start Royce to get the number one choice?" Yeah.  Nothing works quite as well as "suck for Luck…"
Both these teams took a wrecking ball to their teams in the off season, and we should fully expect that trend to continue as the coming season plays out.  Despite, that, they have talented veterans on their roster.  There should be trade demand as the season goes on for the likes of Jeff Green, Avery Bradley, Thaddeus Young, Evan Turner, and, of course, Rajon Rondo.  The rosters these teams start the season with will almost assuredly be very different by season's end.  They will both do what they can to be very very bad.  It's going to be fun to see some teams other than the Cavs be cannon fodder for a change.
The Celtics' and Sixers' squads will both battle motivation in light and fan bases and front offices that would probably just assume they lose.  I feel really bad for Evan Turner who will again be asked to play three positions (the team has no decent backup point guard other than him) instead of focusing on one.  He needs to improve, as he's on the last year of his rookie deal, and is hemorrhaging millions with each point that his PER drops.  Will Thaddeus Young just mail it in?  I would be shocked if his agent wasn't shaking down the Sixers for a trade by mid-season.  Will Jarred Sullinger develop into anything useful?  Will Gerald Wallace's contract end up going down as a $40 million dollar sign-and-retire?  Will Keith Bogans send Mikhail Prokhorov a Christmas card for his $5 million dollar gift contract?  How many fake injuries will these teams make up in March?  The tanking will be shameless.
Last Season: Boston gave it one last run, but eventually, injuries and age caught up with them when they posted a 41-40 record.  The Celtics limped into the seventh seed in the playoffs and gave us an entertaining six game series versus the Knicks before bowing out in the first round.  Still, they went out fighting.
Philadelphia fell apart as the season progressed.  The Andrew Bynum trade had obviously worked out very very badly for them, and the intensity of Doug Collins eventually wore the team down to a nub. The team's gritty defense dropped to 15th in the league and was not enough to make up for their inability score points.  The Sixers were also last in points per game, and 26th in offensive efficiency.  They finished the season 34-48.
What they've done this offseason: Boston spent much of the time leading up to the draft embroiled in the "Doc Rivers: will he stay or will he go?" drama club.  Eventually, the Celtics received a 2015 first round pick for Rivers from the Clippers, and moved the centerpieces of the franchise, Paul Pierce and Kevin Garnett along with Jason Terry and D.J. White to the Nets for Gerald Wallace, Kris Humphries, Keith Bogans, MarShon Brooks, Kris Joseph, three future first round draft picks and the option to swap first round picks during the 2017 draft.  Whew! Then they totally nailed the draft when they drafted Kelly Olynyk at No. 13.  (I rate this as the second best value pick in the draft after Karasev at 19).  Finally, Danny Ainge scooped everyone, when, on the sly, he hired one of the smartest and most dynamic young coaches in basketball at any level, Brad Stevens.  Boston also grabbed Ron Adams from the Bulls to help fill out Stevens' staff.  Adams might be the greatest assistant in the NBA who's never been a head coach.  Oh, and they hired 23 year old stat wunderkind and "secret weapon," Drew Cannon, who was on Stevens' staff at Butler.  In case you couldn't tell, I'm irritated that not one of these guys even got a shot with the Cavs.
While they blew this team up, it's all about the future for Boston.  Brad Stevens got a six year deal.  He'll have no expectations to win for at least two years.  The team has some very moveable talent in Jeff Green and Rajon Rondo, but unfortunately they are $14 million over the cap, and have a slew of players who have massively underperformed given their salaries and still have tens of millions of dollars remaining.  Brandon Bass (2 years $13 million), Gerald Wallace (3 years, $30 million), and Courtney Lee (3 years, $16 million) will be very hard to dump by the time Boston to starts chasing free agents.  They'll probably be using some of those future draft pick to compensate teams for taking these guys.
Philly made a blockbuster trade in the draft when they sent their lone all-star, Jrue Holiday, as well as Pierre Jackson and the 42nd overall pick, for the number six pick, Nerlens Noel, as well as the Pelicans' top five lottery protected first round selection in 2014.  They also drafted point guard, Michael Carter-Williams of Syracuse, who may be a horrible fit for this team that can't shoot threes, but who will get all the playing time he can handle.  They traded with Houston for the enigmatic Royce White, then spent the entire summer dithering before hiring coach Brett Brown, who was an assistant in San Antonio.
How they match up with the Cavs: Boston still has veterans that can play.  An opening day lineup of Avery Bradley, Courtney Lee, Jeff Green, Kris Humphries, and Brandon Bass seems likely until Rondo comes back (if he does come back).  Their problem is most of their players can only play offense or defense, and not both.  That lineup is anemic on offense, and undersized in the front court on defense.  The Cavs should win the match-up battle up front, even without Bynum.  TT in the post and Andy on the P/R should be a recipe for easy buckets.  In the back court, Kyrie and Dion should dominate, despite Boston's decent defenders in Bradley and Lee.  The only place Boston has advantage is at SF where Jeff Green's scoring average should skyrocket given the dearth of bucket getters on this team.  The Cavs are manning the small forward position by committee.  The bench battle should be won by Cleveland, given that Jarrett Jack is better than anyone on Boston's team.  Tyler Zeller and Anthony Bennett battling Olynyk and Sullinger should be fun too, and someone will get to match up against the ghost of Gerald Wallace.  Wow, do the Celtics look bad on paper.
The 76ers match up similarly.  Their best lineup is probably to play Thaddeus Young at the four with Carter-Williams, Jason Richardson, Evan Turner,  and Spencer Hawes manning the other positions.  This team will have a really hard time stretching the floor, given that Evan Turner's .365 three point percentage is the best on the team.  TT will have a hard time keeping up with Turner, but Andy, Andrew, and Tristan should own those guys around the basket.  Philly's best bet is to run, run, run, which, hopefully will play right into the Cavs' hands.  Still, the Sixers can play inside out in the half court with size at the guard spot, Hawes' range to three and Young's 20 footer.  The Sixers should also be able to rebound at every position, so Kyrie and Dion need to be stout and block out.  Cleveland can unleash a bunch of young players: Zeller, Bennett, Karasev, Felix, and Miles — With Jack at point– against the likes of Lavoy Allen, Arnett Moultrie (who had a decent rookie year),  James Anderson, Tim Ohlbrecht, Charles Jenkins, Arsalan Kazemi (he'll probably be overseas, but it's still a fun name).  Moultrie and Allen are the only non-scrubs in that group, and not by much.    And if we're really lucky we'll get to see Royce White finally play in an NBA game.
If the Cavs don't smoke both these teams, I will be sad.
Match-up to watch: Brad Stevens versus Mike Brown will offer a glimpse into two vastly different styles.  Stevens is one of the first coaches to completely embrace advanced analytics.  He holds a degree in economics and tracks things such as shooting percentages in practice, success rates of certain plays, lineup combinations, and three point shooting by moon phase and player zodiac sign… Brad also has voluminous scouting reports on his own players as well as every opponent.  At Butler, every player knew exactly what his role was, and what shots he was or wasn't allowed to take.  Did I mention that Stevens took Butler to the national championship two years in a row — One of the greatest accomplishments in college basketball history?  Mike Brown, on the other hand, believes in lots and lots of one on one coaching between players and assistants to foster individual skills development.  He has often drawn, um, criticism for the way he handles substitution patterns, late game situations, and the concept of offense. But his teams defend, and his defensive philosophies, especially how to defend the pick and roll, have been adopted around the league.

I'll be interested to see how the Celtics handle rotations.  Will the Celtics play veterans or give extended playing time to their young players, so they can establish a long term rapport with Stevens?  Cutting playing time for veterans will not make Stevens popular in the locker room.  It remains to be seen how he will handle NBA egos. Brown, despite his travails with LeBron's exodus and the fickleness of Dwight and Kobe, has a reputation as a players' coach.  Jarret Jack specifically cited Brown as a reason for signing with Cleveland.  Brown also has the burden of an organizational desire to "win now."  He may have to sacrifice minutes that would help players like Karasev and Bennett to develop. These two coaches should be fun to compare against each other all year.  I look forward to watching the head coach I wanted the Cavs to hire versus the last person I wanted the Cavs to hire.
For the 76ers, the early 2014 match-up of Nerlens Noel versus Andrew Bynum should be awesomely fun.  The human block machine will be giving up a ton of pounds to Bynum in the post, but should be able to beat Andrew down the court like every single time.  While Bynum should be able to overpower Noel around the bucket, Noel can get a lot of dunks if Bynum is put in the pick and roll.  Sadly, it's more likely that Noel will play the four, and Kwame Brown or Spencer Hawes will match up on Andrew.  At the four, I'm not looking forward to Nerlens sending TT's push shot into 15th row.  Hopefully, years from now, Noel will have put on 50 pounds.  He will battle Cavalier all-star, Bynum, while they trade tales of successful knee surgery and effective yoga positions.