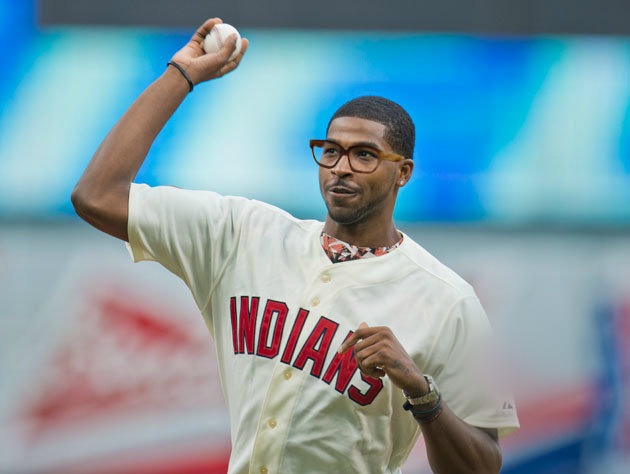 We've been a little lax of late, so forgive us for not mentioning sooner that team Canada played a two game series against Jamaica on the eighth and tenth.  In these exhibitions, Tristan Thompson's developing right handed jump shot was on display.  In the first game, TT's offensive was pretty nonexistent.  He scored only four points on 2-9 from the field and 0-2 from the line where, yes, he shot right handed.   Despite the poor shooting, he grabbed a game high 8 rebounds, and chipped in two assists and two steals.  He also played decent defense.  Thompson helped to hold Jamaican centerpiece and former Cavalier, Samardo Samuels, to 15 points on 5-14 shooting with 7 turnovers.  Team Canada won 81-72.
In the second game, Tristan was dominant, leading team Canada to a 17 point comeback for a 77-72 win.  In 23 minutes of action, Thompson scored 16 points and grabbed 10 boards and shot 6-11  and 4-4 at the charity stripe, including two clutch free throws in the final two minutes.   Click here for the post game interview with TT, and a few highlights.
Tristan's switch to right handedness has been an interesting story this summer, and I've long said that if he can pull it off, it could be his "Ricky Vaughn discovers he needs glasses" moment.  (Though it's now 24 years old, Major League is still required watching if you're a Cleveland sports fan).  Michael Grange of Canada's Sportsnet leads the coverage charge with a lengthy article on Tristan's conversion, here.  Also in that link is a radio interview Tristan did with Grange and Tim Micallef on SportsNet 590's Tim and Sid show.
By all accounts, the conversion of TT's primary shooting hand from left to right is unprecedented in professional basketball history.  But Austin Carr has been beating the "TT shoots better righty" drum since the Canadian's rookie year.  Jason Lloyd previewed the "conversion" during Tristan's improved play last February.  Cavs the Blog staffers have been noting Tristan's more deft right hand for some time.  Tristan finally took heed to all our advice some time last November, and conducted a little experiment, according to the Grange article.
"We got back to Cleveland and got one of the ball-boys to record me and I shot 100 jumpers with my left and 100 with my right and it was significantly better with my right-hand. There was just a better flow to it with my right, it looked smoother…"
Also according to Grange's piece, the Cavs are doing everything they can to help Tristan with the conversion, and are fully on board.
The Cavaliers have hired Dave Love, a shooting coach from Calgary who learned from the highly-respected Chip Engelland… Engelland is currently an assistant coach with the San Antonio Spurs and widely credited with successfully revamping Spurs star Tony Parker's shot.
Tristan will be further refining the right handed J when team Canada plays in the 2013 FIBA Americas Tournament in Caracas, Venezuela from August 30th, to September 11th.  The tournament is an important qualifier for the 2014 FIBA Basketball World Cup.  I can't wait to watch.
—
In other Cavs news, Sam Amico tweeted Sunday that the Cavs will be getting together for informal workouts in L.A. some time next week, with Kyrie Irving organizing. Amico also tweeted that LeBron can opt out of his contract next summer, and that it will be a story all year — in case you didn't know
Finally, and most importantly, the Cavaliers mascot, Moondogg, is apparently available for weddings
Update: Click here, for Brendan Bowers' story about Anderson Varejao helping a stranded Brazilian couple return home from the Cleveland Hopkins Airport.  Man, do I love Wild Thing.
Update II: Bradford Doolittle of ESPN Insider (account required) and Basketball Prospectus predicts the Cavs to be the NBA's most improved team, here.