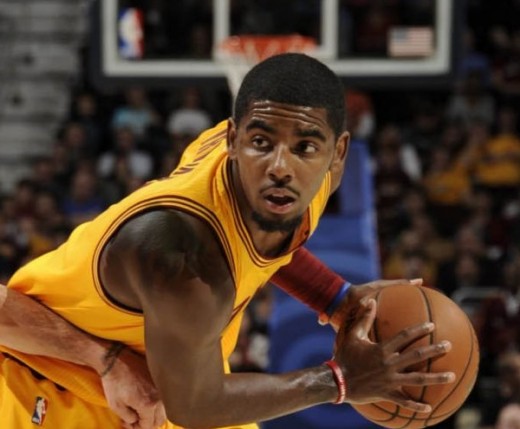 The NBA released the 2013-2014 schedule yesterday evening; only 84 days until the Cavs return!!  Here is the Cavs slate.
A few items to note:
The season kicks off October 30th in Cleveland, against Brooklyn.  Looks like the Nets championship aspirations start poorly.  A huge game, including Shaun Livingston's return to Cleveland; Karasev vs Kirilenko…no wonder the game is nationally televised on NBA TV.
November and December prove more tame this year than last.  Thirty games in 63 days, half at home and half on the road, with zero four-in-five-nights.  The first ten games feature Charlotte twice, Philadelphia twice, and Minnesota twice.  The table is set for a strong early push towards the playoffs.
Games eleven and twelve bring battles against Washington, an exciting early test of the Kyrie / Waiters versus Wall / Beal backcourts.
No Christmas day game, with Cleveland playing home against Detroit on the 23rd and Atlanta on the 26th.  Enjoy a nice holiday with your families, guys!
In January, the team embarks on a 5 game, 8 day West Coast trip, traveling to Utah, Sacramento, Los Angeles, Portland, and Denver.   Two wins from that voyage is easily realistic, probably one coming from Mike Brown, Andrew Bynum, and Earl Clark returning to face the Lakers..
Immediately following that stretch is five at home: Dallas, Chicago, Milwaukee, Phoenix and New Orleans from January 20th to the 28th, with no back-to-backs.  Nice stretch there to pick up momentum heading towards the All-Star break.
After the All-Star break (February 13th – 18th), the schedule begins getting difficult.  In late February, the Cavs face their first four-in-five-nights stretch: Toronto; at OKC; Utah; at Memphis.  My opinion…much of the regular rotation should sit the Memphis game.
The gauntlet of fifteen March games includes: Memphis, San Antonio, the Knicks twice, Golden State, the Clippers, Miami, Oklahoma City, Houston, the Nets, and Indiana.  Whereas the month began with the completion of a four-in-five nights stretch, it ends similarly.  Houston, New York, Toronto and Detroit from March 22rd to the 26th.  This month will be a huge test for a young squad battling towards a playoff berth.
If they survive March, April provides a nice tune-up for that inevitable first round series against the Heat.  A seven games in 17-night stretch, with only one game against a contender, and that is the season finale against Brooklyn.  Could be meaningless for the Nets.
There it is.  Next season is almost here, and the schedule shapes up pretty well for a strong showing from the Wine and Gold.  Clearly, league-wide interest in the young Cavs is picking up with nine nationally televised games this year: three on ESPN, one on TNT, and six on NBA TV.  I'm ready.