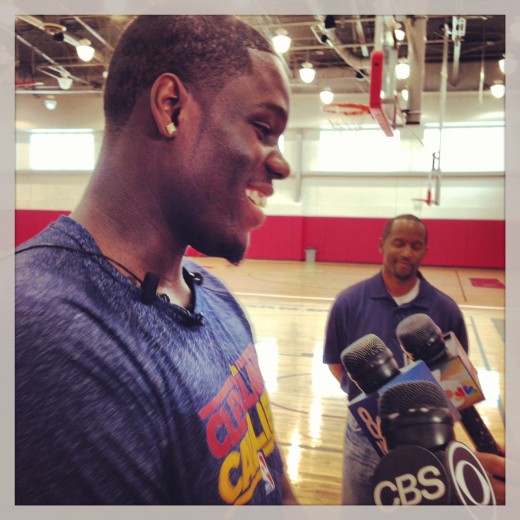 I was alongside a couple of local Vegas television crews as they chatted up Anthony Bennett on Tuesday afternoon at Summer League.
A lot of the local questions tilt toward UNLV, but there's a great one where Bennett describes walking up to the podium on draft night and what David Stern said to him. I come in at 5:07 and hit a home run (of course).
Bennett seems like a nice, humble guy who really wants to get back on the court and play. That is also something that I want.
Thanks to Varsity Tape's Adam Dew for the fine camera work.