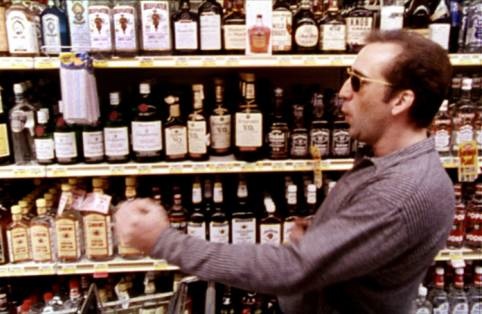 …and is of little lasting consequence, but, kids, it is still technically competitive basketball.
Tomorrow, the Cavaliers kick off their 2013 NBA Summer League campaign in Las Vegas. In an attempt to manufacture some meaning beyond "player development"isms, this year's games will culminate in tournament play between all the participating teams. So, yes, there is still the chance that Samardo Samuels will lead some team to a championship… of sorts.
The Cavs play the Knicks Friday at 5 p.m. (8 p.m. EST) then play the Grizzlies on Sunday at 5 p.m. and the Pelicans on Monday at 3 p.m. Cavs: The Blog will be reporting live from the Grizzlies and Pelicans game and, from what I understand, there's no telling who you might run into at Summer League.
The tournament starts on July 17 and will crown its winner on Monday, July 22. Dion, bring the trophy home, baby!
Summer Lovin'…
Summer League is a fickle mistress. She both gives (most of these guys we're watching are/will be NBA players, after all) and takes away (viewers are constantly reminded how little success on the Summer League level means to the games that count). But, hey, we just spent months watching highlight reels for guys who got drafted by other teams so, really, Summer League gives us cause for two things: 1.) We now have a team with "Cleveland Cavaliers" on their jerseys. This is no small matter. Mid-July is the first opportunity we've had to cheer for such a collection in a while. There's no reason not to enjoy that. 2.) Many of those guys we developed our draft-crushes on will be there as well. So, Vegas is our chance to say our good-byes to the Otto Porters and Ben McLemores of the world, to let them let us down easy with a slew of 3-17 shooting nights or to keep that fire going with some amazing displays of skill, athleticism or shooting touch. This is Summer League and Vegas; this basketball's got "consequence free" written all over it. Lap it up!
You can view the Cavs' entire 2013 Summer League roster here.
Last year's Summer League team promised to feature 3/5 of our starting line-up when Kyrie Irving, Dion Waiters and Tristan Thompson were slated for some run. That was until Irving injured his hand in practice, Waiters hurt his knee two (underwhelming) games in and Thompson was still firmly entrenched in 2012 Tristan Thompson mode, still months away from the blossoming game many fans fell in love with once the calendar turned. The 2012 squad also featured such future DNP-CDs as Donald Sloan, Luke Harangody and Samuels. In fact, Irving's injury ensured that Samuel's weight loss was the biggest story of the summer.
This year's Summer League entry also lacks sizzle with the team's number one overall pick, Anthony Bennett, still recovering from shoulder surgery (though he is expected to be with the team in the city where he played his one season of college ball) and the 19th pick, Sergey Karasev, still playing in Russia.
This squad is anchored by Dion Waiters and Tyler Zeller. Then comes your veritable "Who's Who" with names like Matthew Dellavedova, Justin Harper, Cory Higgins, Kenny Kadji and Chriss Quinn. Plus, with yesterday's signing of Andrew Bynum (you heard about that, did you?) and assuming they sign all three of this year's draft picks the Cavs have fourteen players (Irving, Jarrett Jack, Waiters, Carrick Felix, Alonzo Gee, Sergey Karasev, Earl Clark, Kevin Jones, Thompson, Anthony Bennett, Anderson Varejao, Bynum, C.J. Miles and Tyler Zeller) under contract. Yes, the roster is loaded with team options and partial guarantees that could make that number flutter a bit, but unlike last year there don't seem to be any rotation spots up for grabs in Vegas beyond known rotationers Waiters and Zeller.
So, who's worth keeping an eye on? Well, primarily, Waiters and Zeller. Dion's limited 2012 Summer League run was known more for his poor shooting and a physique that was about 15% too doughy. There were large stretches when you couldn't convince me that the 2012 number four overall pick was even on the floor. The 2012-13 season taught Waiters that he had to stay in top shape and worry more about attacking the basket and less about launching off-balance threes. We also saw a player who was a well above average ball-handler and distributer. I, for one, will be looking to see what type of focus Waiters brings to Vegas this year. If he's in attack mode—and if Mike Brown's already started harping on him about the defensive hawk he could become—look out.
I'm not sure how much more Zeller will be able to show. He was one of the better stories from last year's Summer League. If he arrives with a little noticeable weight/muscle (hopefully, he hit Dion up for his post-draft diet) and a regular 15-footer, that's about what you want from a guy who will (hopefully) be your fifth big. If he (semi)dominates… well that's also fine. Skilled big men usually can put up numbers in Summer League.
Of the rest, there are some interesting names. Does Australian Dellavedova signal that Irving's work back in the country of his birth has given the Cavs a leg up whenever the next Paddy Mills comes along?
Harper, you may recognize from Chris Grant's very Chris Grant-y second round of the 2011 draft. The Cavs drafted Harper, only to send him to the Magic for two future second round picks. Sound familiar? Allen Crabbe anyone??
The Cavs are already throwing a lot at the rookie Felix. Not only will he be asked to defend, run the floor and knock down corner three off Waiters's penetration, he's also writing a blog about his experience that's worth checking out.
Jones will probably do very Kevin Jones-y things and these things will keep him in the running (with Felix) for the Cavs' roster spot on the Canton Charge.