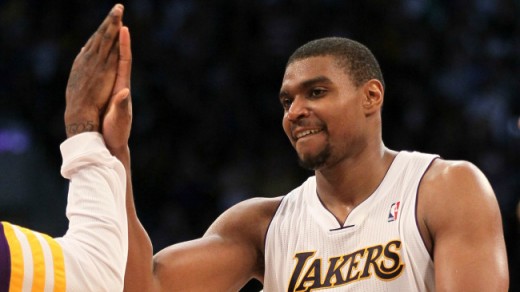 Whoa baby!  We, as Cavs fans, wanted a splash, and boy oh boy did we get one.
After just a few days of speculation, the Cavaliers have successfully signed Andrew Bynum to a 2 year, $24M contract.  Of course only $6M is guaranteed for year one, and the second year is a team option.  Basically, Chris Grant rocked it.
On today's podcast Colin and I discuss the Cavs' signing of Andrew Bynum.  We touch on his value to the team, new expectations for 2013-2014, and how this changes our perception of Chris Grant.  It should be noted that we neglected to mention his injury history in concrete terms: he's averaged less than 60 games a year over his career.
As always, we can be found on SoundCloud at: https://soundcloud.com/cavstheblog/0037-buyin-em
And on iTunes at:  https://itunes.apple.com/us/podcast/cavs-the-podcast/id528149843?mt=2