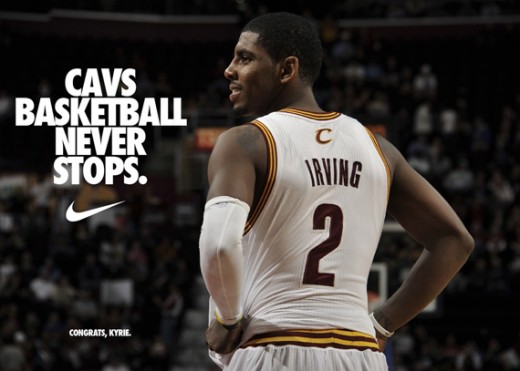 Next off-season has frequently been mentioned as the time to sell a big name free agent on:
Playing with Kyrie,
Joining a young, up-and-coming team that just made the playoffs for the first time (hopeful thinking), and
a maximum contract
After the signing of Jarrett Jack, how is the Cavs' cap situation shaping up?
The 2013 – 2014 cap is $58.5 million, so an approximate level of $60 million seems likely for 2014 – 2015.
Kyrie, Tristan, Dion, Bennett, and Karasev will make $24 million combined.  Jack's deal adds $6 million.
Tyler Zeller could be kept for $1.7 million, but could be released.  The 2014 rookie, or rookies, will contribute some towards the team's salary limitations, unless they are traded or euro-stashed.  Here's a table of rookie salary scale.  Take whatever draft slots that you think Cleveland will hold next year, and multiply by 120%.
Varejao's contract is for a non-guaranteed $9.8 million ($4 million buy-out) in 2014 – 2015.  Alonzo Gee and Earl Clark are also team options at $3.3 and $4.5 million, respectively.
A max contract for a ten-year veteran starts at around $21 million.  If the team only kept the six rookie contract players and Jack, they could add a maximum player for total team salary of around $57 million (includes Varejao buy-out).  If the cap went a bit higher, the team could waive Zeller and keep Andy.
Going through every permutation is silly, but the addition of Jack still allows the flexibility to make a maximum free agent offer in the summer of 2014.  Let's see what other signings and trades occur over the next seven months.