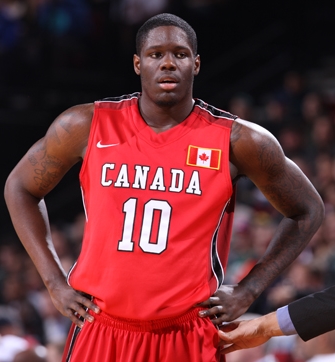 Free agency notes and thoughts by ESPN's Brian Windhorst Monday on WKNR, Cleveland's the Really Big Show.  Interviews with Sergey Karasev and Chris Grant from last week after the draft are posted here as well.
The Beacon Journal's Jason Lloyd comments via twitter that there is no real movement from the Cavs organization on the Greg Oden Front.
The Cavs are interested in Andrew Bynum according to Glenn Moore of Cleveland.com.
Dion Waiters's basketball camp started Monday at his high school, Life Center Academy in Burlington, New Jersey, and continues throughout the week.  Here is a nice little writeup on Dion in the South Jersey Courier-Post by Jeff McMenamin.
Kyrie's down under right now.  Check out his twitter page for a bunch of mini videos of his time in Australia.
Speaking of Twitter, here are Anthony Bennett's Twitter pics.  Fascinating.  Happy Canada Day, TT and Tony.  (It was Monday).