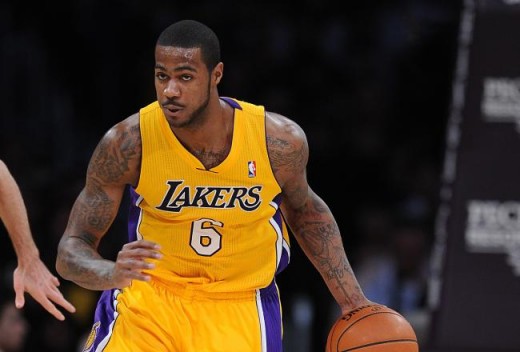 I'm half-heartedly catching up on some old news here and the whirlwind start of NBA free agency…
Mary Schmitt Boyer provided a few pieces of news this weekend…Marreese Speights opted out of his contract, and Cleveland did not extend qualifying offers to Wayne Ellington or Omri Casspi.  No surprise on Speights; with Andy, TT and Bennett on board, the Cavs should seek a traditional center.  Mr. Speights will seek more dollars and years.  Also, not a shocker that Omri Casspi won't be back.  Where is Tom, shouting, "Free Casspi!!", though?  Some year, the Cavs will receive the first round pick acquired for JJ Hickson.  Given the team's lack of shooting, not keeping Ellington as a restricted free agent seems like  a questionable move.  Perhaps he will return regardless.  Otherwise, we shall see what other shooters are added via free agency.
Undrafted free agents Kenny Kadji and Matthew Dellavedova signed-on for the Cavs summer league team.  Dellavedova is an Australian-born point guard that played collegiate ball at St. Mary's.  A talented pick and roll passer and polished shooter, if he started next season in the D-League as the Cavs 3rd point guard / 15th man, I would think this is cool.
Mary Schmitt Boyer reports on a few free agents of interest to Cavalier fans…Earl Clark was scheduled to visit Cleveland today. I am not terribly excited about Clark.  In the gamut of recent Cavalier free agency activity, I would say it is less impactful that signing CJ Miles and Alonzo Gee in 2012, but more beneficial that bringing on Joey Graham in 2011.  Is that a ringing endorsement?  Also in the article, it is discussed that Wayne Ellington was contacted by the Lakers and Shaun Livingston by the Nets.  At free agent targets, I would place Earl Clark third on the list of these three players.  Finally, Daniel Gibson says, "there is no secret where his heart lies"…
Cleveland has been loosely linked to Carl Landry, Greg Oden, Darren Collison and CJ Watson, although Watson plans to sign with the Pacers.  Adding Carl Landry is less exciting following the Bennett pick.  Oden is also being chased by Miami and San Antonio; rumor has it those teams are in the lead.  If he wanted to come to Cleveland for one year guaranteed at a reasonable salary, there are no objections here.  There are other point guards that I would rather see Cleveland chase than Collison; Monday I mentioned a Livingston / AJ Price combo, or Devin Harris.
Cleveland kicks off the 2013 – 2014 preseason on October 15 in Canton.
I have surely missed news and rumors of the last few days, but so far, no earth-shaking word for Cavalier-dom.