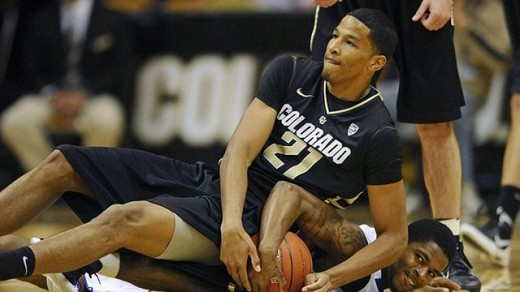 Chad Ford's mock draft 5.0 placed Tony Snell at #22.  I didn't.  Well, onto some more players where someone, somewhere is bound to be wildly wrong. (And, as always, thanks to ESPN.com, draftexpress.com, statsheet.com, eurobasket.com, and kenpom.com for providing excellent, unique information)
Before delving into the top fifty though, let's start with an honorable mention:
Mathew Dellavedova, St. Mary's – After completing the article for Tuesday, this point guard still resided in the top-fifty.  He got dropped though.  I think he is headed for a great international career, but the combination of limited athleticism, defensive struggles, and 42% shooting on two pointers, drew me to leave him out.  A small part of my brain though, thinks about another foreign born, west coast, mid-major point guard with defensive issues and limited athleticism, but a nifty jumper and great court vision.  That other guy won two NBA MVP's.  Dellavedova probably can't replicate Steve Nash though.
#50 – Alex Abrines, Barcelona (Spanish ACB), SF, Age 20 – This could be a ranking I regret; the previously referred to mock draft shows him at #29.  There was one 11-day stretch in April where Abrines scored double digits in all four of his games, including a fabulous 21 points in 21 minutes against Israeli Euroleague powerhouse Maccabi Tel Aviv.  His other forty-four games?  Only four times scoring ten or more points.  Since that April stretch, in five Euroleague games: 64 total minutes, 20 points, 6 rebounds, 2 assists, 0 blocks, 1 steal, 7 fouls and 6 turnovers.  The eight most recent ACB games: 76 minutes, 26 points, 3 rebounds, 3 assists, 4 blocks, 1 steal, 3 turnovers, and 9 fouls.   Is he the 20 year old dynamo scoring at ease against the highest levels of European basketball?    Or the guy that spent his last thirteen games racking up more turnovers and fouls, than rebounds, assists, steals and blocks? His PER in over 300 minutes in the Spanish ACB sits at a paltry 8.4.  Without much other information at my disposal, 50th seems right.
#49 – Grant Jerrett, Arizona, PF, Freshman – Selecting this freshman is a dice roll.  A little patience and nurturing will be needed from any team willing to take the chance.  He's big though; 6' – 10" in shoes, 232 pounds, with a 7' – 2" wingspan.  And young; not turning twenty until this summer.  And one of the draft's best shooters, canning 40+% of his threes this year and besting Alan Crabbe at in the combine drills.  One year removed from being a McDonald's All-American, he is worth a late second round flier.
#48 – Michael Snaer, Florida State, SG, Senior – Back and forth I went on Michael Snaer.  Based on his defensive acumen, athleticism, and his 39% three point shooting over his junior and senior years (130 makes on 330 attempts), he makes the list.  Also, draftexpress tells me he drained six game winning buzzer beaters in the last two years.  That's awesome; how does that not make this list?
#47 Bojan Dubljevic, Valencia (Spanish ACB), C, Age 21 – This Montenegrin mixes distinct strengths and flaws; he is only 6' – 9", and eminently floor-bound, not fitting the mold of a prototype center.  On the other hand, he scores frequently with deadly three point shooting and impeccable pick & roll timing.  As a 21-year old, playing against a high level of competition in the ACB and Eurocup, he provided PER's of 19 and 24, respectively, thanks to high frequency and high efficiency scoring.  In both leagues, he averaged around 20 points per 36 minutes on 60+% true shooting, including making 47% from deep in ACB games.  In an NBA game where floor spacing is increasingly more important, some team will find a way to hide him on defense.
#46 C.J. Leslie, NC State, SF / PF, Junior – Yesterday, I mentioned Lorenzo Brown's amazing plus/minus discrepancy.  I didn't note that the Wolfpack were +212 while Richard Howell played, but -15 when he sat.  Leslie?  +183 when he played, but also +8 lacking his services.  Taken as a whole, is a trend developing for a weak link?  Due to his great length and stupefying athleticism, I fall into the trap of ranking him ahead of his teammates, but plenty of forwards with sublime hops and scintillating speed have flopped in the pros.  Leslie brings all the attributes to the table that made him a top-ten recruit coming out of high school…all the attributes that aided high-turnover, marginally efficient offense and spectacularly mediocre rebounding numbers during three years with the Wolfpack.
#45 Arsalan Kazemi, Oregon, PF , Senior
#44 Trevor Mbakwe, Minnesota, PF, Senior
#43 Andre Roberson, Colorado, PF, Junior
It seems fitting to put this trio of high-energy impact makers immediately ahead of Leslie.
A floor-burn-waiting-to-happen, Kazemi followed sophomore and junior years at Rice averaging 12 & 10 and 15 & 11, by transferring to the PAC-12.  Could he keep up that production?  Pretty much, as he finished second in the NCAA for defensive rebound rate, third in his conference for per-game steals, while also pacing the PAC-12 in field goal percentage.   He's a little like a young Anderson Varejao, only shorter, and Iranian.
Sick of high energy, high rebound rate power forwards yet?  As mentioned yesterday, pace adjusted, Mbakwe's rebounding bests everyone here except Mike Muscala, and the Gopher senior did it in the Big Ten.  Missing basketball time by pleading no contest to an assault charge and also a prior ACL tear, Mbakwe is old, turning twenty-five this past January.  With the prior legal issues, his character will need vetted, but if he can focus on defense and flying around the paint, perhaps he can fulfill a labeling of Kenneth Faried Lite.  According to ESPN and draftexpress, he has looked tough in pre-draft workouts.
Roberson ranked second in the NCAA for defensive rebounding rate in his sophomore 2011 – 2012 season, and ninth this year.  Along with his two-year averages of 11 points and 11 boards, he racks up steals and blocks, combining for over three per game both years.  A solid career as a defensive-minded combo-forward seems within reach.
You may notice that my first twenty players are filled with easy to identify NBA roles: floor-spacing big men; 3 and D wings; and high energy, elite rebounding big men.  How about one final group: speedy, impactful, back-up point guards.
#42 Peyton Siva, Louisville, PG, Senior – I struggled with Siva; does he belong in this list?  Eventually answering "yes", it was somewhat emphatic, as I placed him near the top forty.  He's small and a horrid shooter, whose 105 offensive rating on only 21% usage leaves much to be desired.  But he's a warrior; an in-your-face defender, that ranked 66th in the NCAA for steal percentage, fronting college basketball's #1 adjusted defense.  A pick and roll point guard displaying nice court vision and great athletic markers, finishing top-ten in this class for max vert, agility, and sprint speed, playing a position where that tends to matter; he can man the second-unit for a good team in the NBA.
#41 Phil Pressey, Missouri, PG, Junior – Leading into the 2012 draft, I gravitated towards Phil Pressey as a sleeper in the mold of Sacramento's Isaiah Thomas; not a world beater, but definitely a guy with NBA-level skill.  At that time, he was a 21-year old, small, fast point guard with reasonable scoring efficiency, a stellar Pure Point Rating, and ranking top-25 in the NCAA for per game steals.  This season though, after Missouri's four leading scorers  left, Pressey regressed in each of those categories.  In the NBA, I think he can reclaim his earlier effectiveness, and provide a spark to a bench mob somewhere.  Several players vaguely reminiscent of Pressey have been late second-round picks, only to outperform many of their taller brethren selected before them.
So, there it is; twenty players down.  Next week, the stakes escalate as we approach Cleveland's picks.