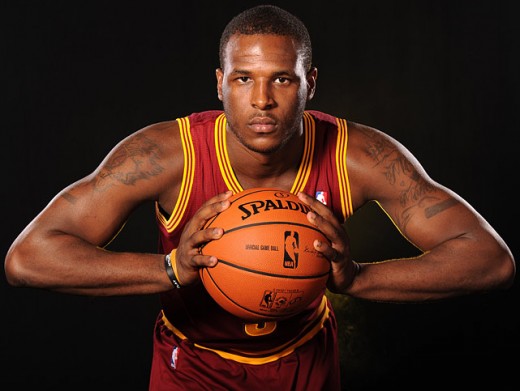 A few links to kick off a new week…
Kyrie Irving appears on the cover of Slam.  A lengthy article, briefly touching on Kyrie's response to the Scott firing; his relationship with his dad; and some goals for next season.
From Mary Schmitt Boyer: Kyrie Irving, Dion Waiters and Tyler Zeller received invites to the USA Men's National Team mini-camp in Las Vegas this July.  This summer's camp won't include many established stars, but instead focuses on identifying future players.  The event should serve as a great mid-summer milestone for this trio of players as they hone their games during the off-season.
Tristan Thompson recently sat down for an interview with Ryan Wolstat of the Toronto Sun.  It's a good read: Tristan talks about his work in the community; working on his game in Cleveland this summer; and learning Coach Brown's system.  They also spend a lot of time talking about Canadian basketball players.
According to Slam Online, Dion Waiters says the Cavs, "don't want to settle for no 7- or 8-seed.  We could probably be a 6-seed or something like that."  Though unsaid, this projection seems interwoven with a strong inclination towards analytics.  Clearly he learns much from Chris Grant.  Make it happen, young padawan.
Here's a little article about Dion from Jeff McDevitt at cityofbasketballlove.  Really the article is about Waiters' cousin, Traci Carter, who is following Dion's footsteps and leaving Philly to attend a New Jersey boarding school.  Dion discusses his similar move aiding personal development and also a "no friends" mantra on the court, explaining his on-court demeanor.
Chad Ford's latest mock draft shows the Cavs taking Nerlens Noel and Sergey Karasev, thereby completing their starting lineup of 22-and-unders: Irving, Waiters, Karasev, Thompson, and Noel.  I can dig it, but a bit more experience will be needed to hit Dion's sixth-seed projection.
Dr. James Andrews told ESPN that Noel is doing well with his recovery.
Mary Schmitt Boyer answers a lot of readers questions yesterday.
–Update–
Sam Amico of Fox Sports Ohio offers a news dump about the Cavs: the interest in Ben McLemore, an Andy update, a list of available big men, Danny Granger' status, and this offer, which is a little hard to believe.
The Mavs offering the 13th pick and veteran forward Shawn Marion to the Cavs for the Cavs' two second-round selections (Nos. 31 and 33) and a 2014 pick. The Cavs passed on the offer.