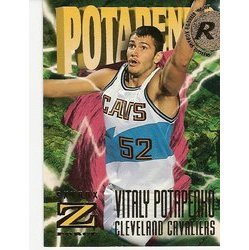 In case you've just emerged from a self imposed period of ludditry, the Heat are returning to the the NBA finals for the third year in a row.  And no, I'M NOT BITTER.  Now that that's out of the way, some Cavs news.
DraftExpress.com has completed it's latest mock draft and has Cleveland selecting Nerlens Noel #1, Kentavious Caldwell-Pope #19, Erick Green #31, and Ricky Ledo #33.
Cavs will be holding workouts this week with Caldwell-Pope, and, I'm sure, many others.
Greg Swartz of Bleacher Report checks in with a list of draft picks that would be "a perfect fit" for the Cavs.
Machine Gun Kelly apparently won a regional Emmy for his work on the Cavs intro video.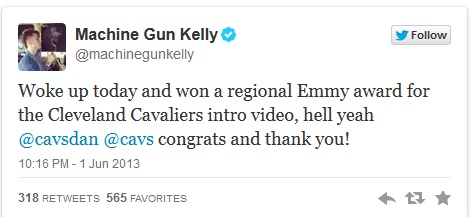 Oy.  It's a slow news day in Cavalier land.
Well, the Dion Waiters twitter feed is always prolific and fascinating.  From what I've gleaned, he was working out at Cleveland Clinic courts late last night, has a charity bowling tournament coming up, and is running a basketball camp in NJ later this summer.  I'm really excited about that first bit of news.
Finally, and most significantly, Vitaly Potapenko is returning to Cleveland.  The pride of Wright State, and the Cavs' 12th pick in the 1996 NBA draft, the "Ukraine Train" has been hired as a player development coach for the Cavs after a stint as an assistant in the D-League, most recently for the Santa Cruz Warriors.  Potapenko played for the Cavs for a little over two years before he was traded to Boston for Andrew DeClerq and a first round pick.
Vitaly's handle was always one of my favorite Cavs nicknames.  Is it a top 5?  Commentariat, give us your favorite Cavalier monikers.
— Update —
Thanks to Colin McGowan who found these Dion Waiters laptop rapping videos, and who noted, "I knew they existed.  Not from any sort of source.  I just sensed it.  Somewhere in the universe, clips of Dion Waiters rapping in front of a webcam existed."