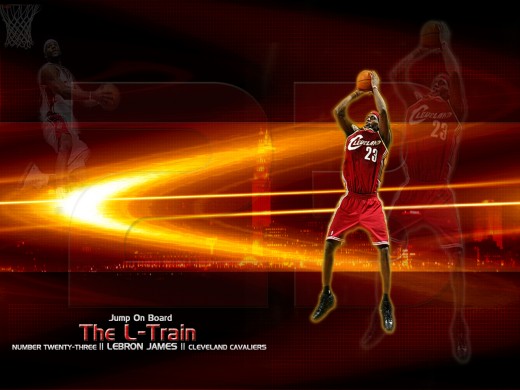 "That envelope of comfort and protection he enjoys in Northeast Ohio is a big part of the James story, a part that many might not understand when they project what James is going to do this offseason, when he can opt out of his contract and hit the free-agent market." [Brian Windhorst looks at what Cleveland offers LeBron]
"When you win in New York you are immortalized," Checketts said. "LeBron will win in Cleveland if he stays and be revered for a long time, but it still wouldn't equal what winning one or several in New York would mean to him." [From Ian O'Connor's LeBron to NY Article]
"But for Ian O'Connor to sit in front of his computer and type out that hatchet job on the city of Cleveland – to proclaim his obvious bias towards wanting LeBron in New York and seek the opinions of "experts" like Willis Reed, Mark Messier and Donnie Walsh – is lazy at best. At worst, it's an embarrassment, an obvious attempt to draw attention to himself and his employer and an insult to not just Cleveland, but basketball fans everywhere, including those in New York." [Dan Labbe didn't like O'Connor's article]
"If Ian O'Connor's article was meant to bait people into arguing, then it worked.  I bit.  Still, I think this is an opportunity for Cleveland to show some self confidence and calm.  As Andrew pointed out yesterday, there is nothing for us or the Cavaliers organization to be ashamed of.  In the end, the decision still comes down to LeBron doing what he wants for whatever reasons he chooses." [Craig @ WFNY admits being baited]
"In a league of jaded superstars, LeBron James' decision might be based on the noblest of reasons: the number of trophies — not the number of dollars." [Larry Coon on the value of Bird Rights]
"The Cavs, though, remain the overwhelming favorite to get LeBron's signature, mainly because owner Dan Gilbert's deep-pocketed determination to make sure LeBron is always surrounded by a title-contending supporting cast will be hard to walk away from. LeBron needs championships (plural) on his résumé to truly reach global-icon status and Gilbert has proven he's willing to spend whatever it takes (witness all the extra salary Cleveland took on in February to acquire Antawn Jamison) to make sure LeBron has that opportunity. LeBron can also sign that shorter deal everyone's talking about to ensure the Cavs' commitment doesn't change." [Marc Stein on LeBron's 80% chance of Staying in Cleveland]
NBA Playbook with a look at the Cavs late game execution against the Bucks.
"Coach Mike Brown admitted he had increased the number of foul shots for his team, which ranks last in the league in free-throw shooting at 72.1 percent (1,432-of-1,987.)" [Mary Schmitt Boyer on Free Throw Woes]
"Stars gave their increased commitment, volia, Team USA was back on top. Now, after all the rousing camaraderie, and flag-draping, of 2008 faded, the same old problems are back: Players have lives, the rest of the world is a serious threat, and no one wants to mess with his bank on account of helping out the Statue of Liberty yet again.  LeBron James may have the silliest excuse, but really, it gets to the heart of the matter: When it comes to USA Basketball, has anything really changed?" [Bethlehem Shoals on LeBron Skipping the Olympics]
Charley Rosen pits LeBron against defenders of yesteryear in his Q & A.
Tweets to the Present: (follow me @tompestak)

"Gotta love ESPN. They need to pimp their new local website – ESPN New York – and to do so they put LeBron in a Knicks uniform." [George M. Thomas]
"I can't recall when a team had the league's best record and yet saw @ESPN photoshopping him into another uniform. Never." [Jamil Smith]
"If the NBA is going to fine Kevin Garnett 25k everytime he's seen cussing on TV he'll be broke a year from now." [Brian Windhorst]