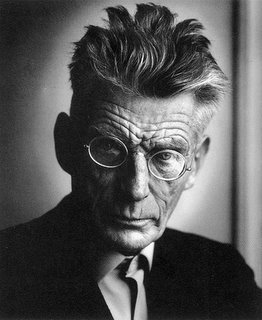 Mike Brown's first hiring came with a clock. Cavs owner, Dan Gilbert, fearing his newly christened coach lacked a certain ability to grasp conceptual metaphor, was kind enough to bring an actual, physical clock to Brown's introductory press conference. The clock, Gilbert explained, symbolized that Brown, even before he coached his first game, was "on the clock" and was expected to win immediately.
By Brown's second hiring, Gilbert believed that we all had grown cognitively enough to interpret signs and symbols without his help. Either that or he just forgot the clock at home. There absolutely was a clock at Brown's second press conference, though. Only this clock when it tolls, assuming that the clock had some sort of alarm function on it (and there's no reason to believe it wouldn't because … well, Dan Gilbert can afford really nice clocks), it tolls not for Mike Brown, but for CG.
Chris Grant firmly hitched up his GMsmanship to Brown and the next two years will basically decide whether or not Grant sticks around to further rivet the girders of his Cavaliers Rebuild blueprint. If Brown instills some manner of offensive and defensive identity (preferably a good ones) into the team of young players Grant has acquired since Brown left in 2010— and if those identities lead toward better professional basketballing in Cleveland, multiple playoff appearances, contender-dom, etc.— it will be hard to not give Grant a good deal of the credit. His run is identified by controversial (but generally agreed-upon in hindsight) draft picks, largely static off-seasons, long-term salary obligations wiped away from Cavs' spreadsheets and a cupboard now bursting with future first rounders. It's also featured a three-year run of some pretty terrible basketball but, at least on paper, Grant seems to be a man who can GM with above-average efficiency. He's done arguably better than expected. No Jim Paxson, he.
But what if all that still isn't enough?
Being a successful GM, we believe, is about vision— about being able to identify players who will excel for your team at a better clip than the person doing the same job in 29 other NBA cities. The great GMs are 20% Nostradamus and 80% used car salesman: drafting wisely, winning trades and wooing free agents. But what they really are is 100% lucky— lucky they came around at the right time, lucky they chose at the right spots in the right drafts, lucky their guy didn't get hurt while the other team's guy did. GMing is a skill— clearly some people are better at it than others— but just like the players they use to fill out their rosters, NBA GMs, even those disposed to being good at their job, need the right situation to succeed.
In much the same way as people say things like "Michael Jordan would score 45 a game with today's hand check rules" or "Mikan would have been destroyed by Russell, Wilt, Shaq… heck, even by Tyler Zeller (cough… cough)" when comparing a player to prior or future generations, there can be arguments made for "What would Sam Presti have done with his Westbrook pick (fourth overall) in the 2012 draft?" or "Maybe Chris Grant would have gotten the 2004-09 drafts right."
The following is a completely useless exercise, but I do it because, while completely useless, it's also extremely fun to think about: what if the Cavs had the first round picks they've had the last three drafts over three consecutive years of a more talent rich period in league history (see, when I say "completely useless" I really mean it…)? That would be the first and fourth (2011), the fourth and 23rd (2012) and, l0ttery results not withstanding, the third and 19th (2013). So far, Chris Grant has used those picks to draft Kyrie Irving, Tristan Thompson, Dion Waiters and traded the 23rd and two 2012 second rounders for Tyler Zeller (17th overall). You all know this. Right. Of course, you do. But— again, purely for fun and in the spirit of the old "the Cavaliers never surrounded a certain someone with any talent" argument— let's see who the Cavs would have drafted if they underwent an identically slotted rebuild in the 2003-2005 drafts.
2003 would have netted the Cavs LeBron James (still a wise pick) and Chris Bosh (huh, I wonder if they'd be any good playing together?). In 2004, they would have drafted Shaun Livingston (hey, we know him!) and— wait a second— the Cavaliers, just like in the future, trade up to the number 17 spot to select Josh Smith. Finally, in 2005, the Cavs get Deron Williams (who will end up getting Paul Silas fired just one year into the start of the 10-year contract extension the Cavs coach signs in 2007) and Hakim Warrick (yeah, I know… this is where this game gets decidedly less exciting). Three of those players have been multiple all-stars and a fourth (Smith) is often in the snubbed/nearly-made-it debate. Now, that there's some franchise changing talent. It also happened to be available (along with others) in these drafts.
At the start of 2006, the Cavs have the theoretical rotation of Williams, Livingston, James and Bosh (all on inexpensive rookie contracts) plus Zydrunas  Ilgauskus (oh, don't worry, Carlos Boozer, picked in 2002, still ends up doing his bizarro Robin Hood  robbing-the-blind-to-feed-Carlos-Boozer act and is no longer with the team). What the Cavs had, you'll remember, was the much more real-feeling (in the way in which reality comes with its lumps) rotation of Eric Snow, James, Drew Gooden, Ilgauskus and over-paid versions of Larry Hughes, Donyell Marshall and Damon Jones.
Sigh.
I realize I'm not blowing anyone's hair back with the wild assertion that having a bunch of high draft picks in strong drafts is better than in weaker drafts, but it leads me to a couple of broader "like Cavs in the hourglass" issues to consider:
1.) Maybe sometimes effective rebuilding isn't possible. Are we really saying "If Chris Grant is really the tops— if he can GM better than other people GM— then he will be able to build a contender here regardless"? Clearly, that's what his boss says, but is it really true? If Phil Jackson would have coached the Bobcats last year, how much better would they have been? 30 wins? A playoff team? Probably not. Likewise, as much continued success as I wish for (and, okay, pray for … I mean, like, a lot) Kyrie, Dion, Tristan and the gang, what are the chances that we came to our "build through the draft" organizational strategy during an uninspiring time for amateur ball players to be turning pro? What if being an NBA GM at this particular three-year stretch is the equivalent of coaching the Bobcats? Scary thought. If Chris Grant loses his job because the team does not improve markedly over the next two seasons, maybe his press release goes something like this: "Um… and what would you have done exactly?"
2.) Being back in the lottery for the third straight year is not a good indicator of future success. Lottery picks are good to have. No one is disputing that. That is where most franchises start to turn it around. However, one of the reasons the Cavs did not pick so high again after drafting LeBron— and why Oklahoma City did the large part of their building over two drafts [correction: the Thunder took James Harden third overall in 2009, making it three straight trips to the lottery just like the Cavs— however, over the prior two drafts they added Russell Westbrook and Serge Ibaka in 2008 and Kevin Durant and Jeff Green in 2007. Green was later traded for Kendrick Perkins, so I stand by the statement that a "large part" of their rebuilding was over two drafts but, yes, Harden is also really, really good.]—and why, heck, you can even extend this to Indiana with Roy Hibbert and Paul George: drafting franchise changers tends to change the franchise for the better rather quickly and so, when we look at how successful teams are built, we often find ourselves looking at one or, more likely, two drafts.
The Cavs are in their third consecutive lottery. That looks a lot more like the Minnesota model or the Sacramento model than the OKC model. Chris Grant is on the clock. Mike Brown is on the clock. This whole team is on the clock.