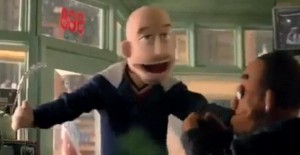 Cavs 40 Greatest Personalities, according to the Plain Dealer.
"Forty years ago this month, the Cleveland Cavaliers hired 36-year-old University of Minnesota basketball coach Bill Fitch to lead the city's NBA expansion team." [Dave Davis – The Plain Dealer]
"Looking back, that whole notion seems laughable, if not downright quaint … yet we're falling in the exact same trap. Jordan, remember, didn't win a title until his seventh season. As luck would have it, James is in his seventh season, and his odds of winning a crown have never looked better. With the Lakers faltering down the stretch and the Celtics succumbing to age, only James' nemesis from a year ago — Orlando — would rate as an even-money proposition to stop him from winning the trophy." [John Hollinger on LeBron's Historic Season]
"Ilgauskas provides an excellent case study for a number of salary cap nuances." [Larry Coon – NYT]
"I'm having some serious laughs about this whole production. "Z's-land" instead of Cleveland is pretty clever. "J.J. Zickson," not so much. But it is funny, even if Anthony Parker(notes) is a bit of a party pooper for not getting Z-afied." [Trey Kerby – Ball Don't Lie]
Waiting for Next Year with a Varejao Enthusiasm Meter.  They forgot "Andy Putback Dunk over Chris Bosh" David Wesley's enthusiasm meter was off the charts on that one.
"The Nets know it will be a long shot to sell LeBron James on two seasons in Newark before the new Brooklyn Arena is done. Yet, the possibilities with a playboy billionaire and rap mogul are still intriguing. Even so, the most realistic play for the Nets would be for James to sign another short, three-year contract with the Cavaliers and revisit free agency once the Nets have moved to New York." [Andrian Wojnarowski on the Net's future]
The NBA Four Factors – The Home Stretch
Carlos Boozer thinks LeBron will stay.  Shouldn't we just have someone poll ever single player and release it like a Fantasy Basketball magazine?
Fun Tweets:
"LOL RT @rickwfny: So Boozer says LeBron is staying. Course, he also said he was staying… http://bit.ly/9HOR9q" [Rock @WFNY]
"Doesn't my new teammate fransisco elson look like frozone from the incredibles??? Someone pls send me a pic of they faces side x side!" [Andre Iguodala]
"http://bit.ly/c4ROxX O my laff people" [Shaq] (IS VERY BORED)